10 Local Hints for Valentine's Day
Thursday, February 4, 2016 7:07 AM by Guest Blogger
Love is in the air in Columbia, SC as Valentine's Day approaches. Whether looking for the perfect gift or romantic moment, here are some ideas to show some love this holiday.
Bruges Chocolaterie
Everyone loves chocolate! At Bruges Chocolaterie, artisan chocolates are hand-painted by Culinarian Christina Miles. She uses only the best Belgian chocolate and her flavors are bold and unique. For Valentine's Day, she'll have her signature caramels, artisan hand painted chocolates, chocolate covered strawberries, s'mores kits with house-made marshmallows, and French macaroons. It's a true Chocolate Experience!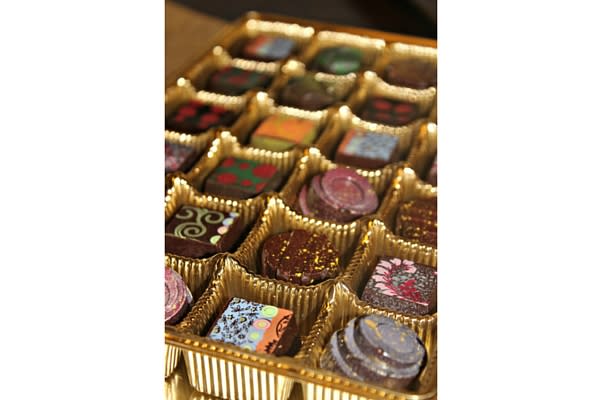 Pura Med Spa
Pura Med Spa is a modern medical spa and wellness practice in the heart of the Vista in downtown Columbia, SC. At Pura you can enjoy facials, massage therapy, and more in a gorgeous, modern facility. They are committed to your wellness success and look forward to adding you to their family.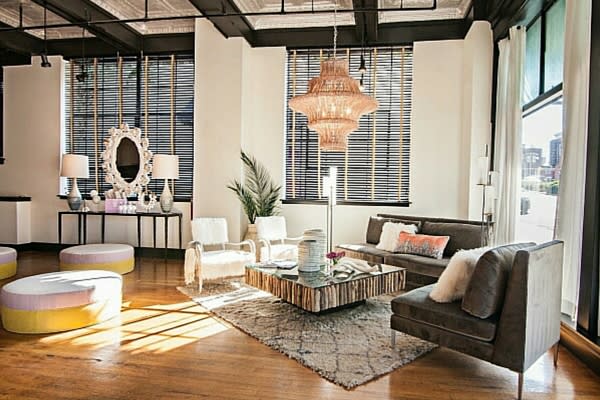 Gwen Rawls
At Gwen Rawls, we believe every woman deserves great shoes. As an exclusive retailer of many top-tier Italian designers like Cesare Paciotti, A. Bottega, and Luis Onofre, we have flats, boots, heels, and wedges to complement every woman's style.  We're not just about shoes though; we also have fantastic bags and gorgeous jewelry to complete the perfect Valentine's Day gift for the special woman in your life.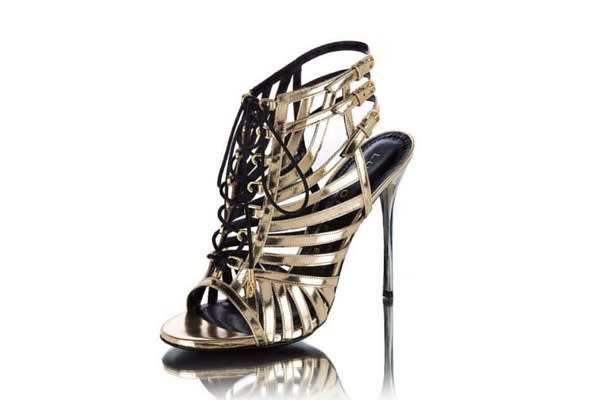 Studio Cellar
Studio Cellar is a public art studio where no skills are needed! Open daily for classes and freestyle. Alcohol and non-alcoholic drinks are sold on the premises. Studio Cellar offers the Blue Marlin appetizer menu for snacks. Take your masterpiece home when you go, all for a memorable experience! Studio Cellar has several classes going on Valentine's weekend. Log onto our website to reserve seating in advance. Seats usually sell out in advance for the entire weekend.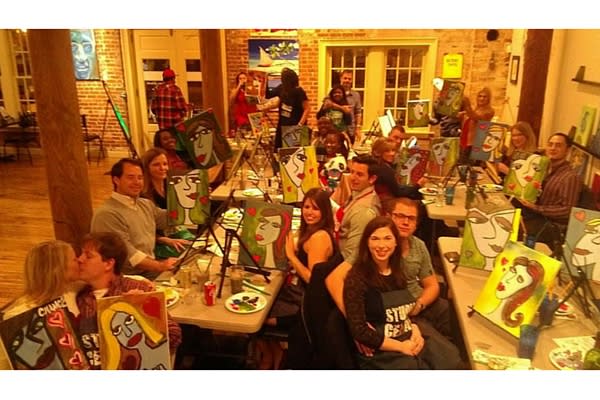 Motor Supply Bistro
Motor Supply Co. Bistro has been serving fresh, progressive cuisine in the heart of the historic Congaree Vista since 1989. Chef Wesley Fulmer's menu changes daily for lunch and dinner, featuring meats and produce from local farms, sustainably caught seafood, and house-made stocks, sauces, desserts, and charcuterie, as well as farm-to-shaker cocktails, craft beers and an award-winning wine list. The convertible heated patio allows for romantic, outdoor dining all year round, and guests enjoy free valet parking.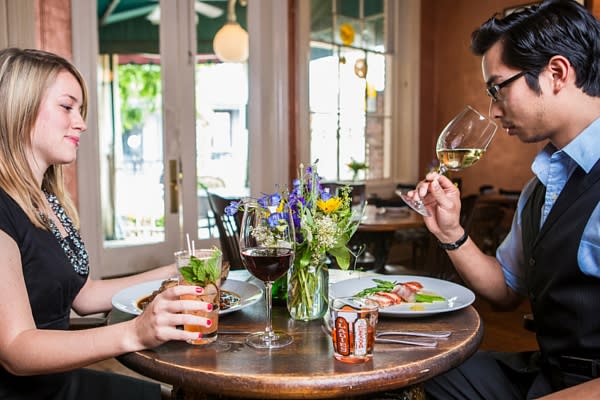 Mainstream Boutique
Mainstream Boutique offers a variety of fashion-forward pieces for women of all ages. Customers love the personalized shopping experience and updated inventory that can't be found at department stores.  Our new interchangeable jewelry line - Ginger Snaps - is causing quite a stir. Button-like charms called "snaps" pop in and out of stylish bracelets, rings, necklaces, and earrings to create an individual look. Ginger Snaps is all about heart and soul, sweetness and sass, and brazen individuality. With complimentary gift wrapping available, let us help you "wrap up" your Valentine's Day shopping with a piece from our Ginger Snaps collection.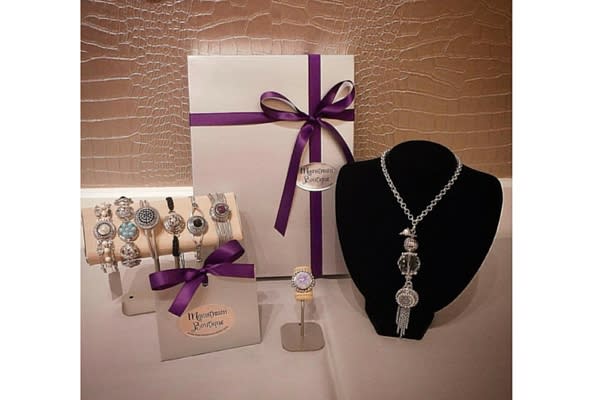 Auntie Karen Presents Al Jarreau
The perfect Valentine's Day gift: An evening of love featuring Al Jarreau and the SC Philharmonic at the Koger Center for the Arts.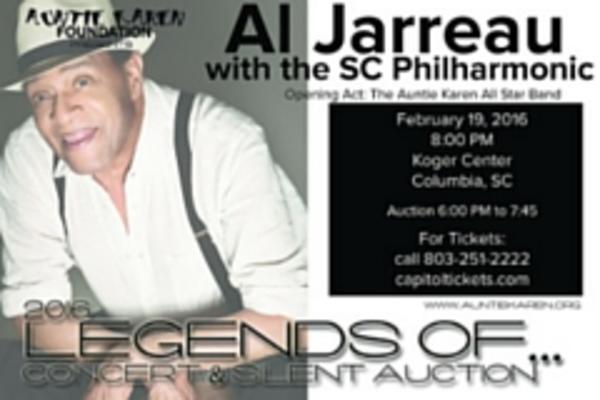 Cupid's Chase Race
On Saturday, February 13, 2016, Community Options, Inc. is holding their annual Cupid's Chase 5K Run/Walk, benefiting persons with intellectual disabilities. The race will be held at Maxcy Gregg Park in Five Points area and all the proceeds from the race go directly towards supporting people with disabilities in South Carolina. Register by clicking the link above. Participants will receive an "Available" or "Unavailable" shirt (based on marital status) to wear for the race in hopes of sparking a love connection!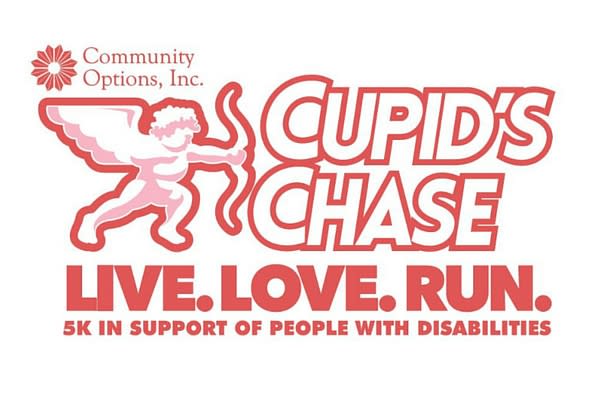 Deloache Florist
DeLoache Florist has been offering the Columbia, South Carolina area superior floral arrangements and assortments since the late 1940s! Our family bought the shop from the original owners back in 1977. Because we are family-operated, when you choose us, you can always expect to be treated more like a family member and less like "another customer." Our deep-rooted passion for flowers, along with their dedication to service, makes them the ideal choice for any occasion!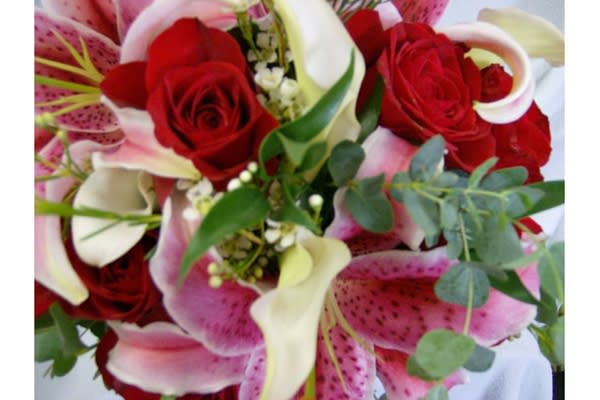 Lake Murray Cruise
Enjoy an elegant evening of wining and dining on beautiful Lake Murray. The Spirit of Lake Murray, docked near Columbia, SC, offers a unique venue for a fabulous event with this year's Valentine's Day Weekend Cruise featuring live entertainment and delicious cuisine. Celebrate your Valentine's Day on the only luxury dinner/reception cruise boat on Lake Murray!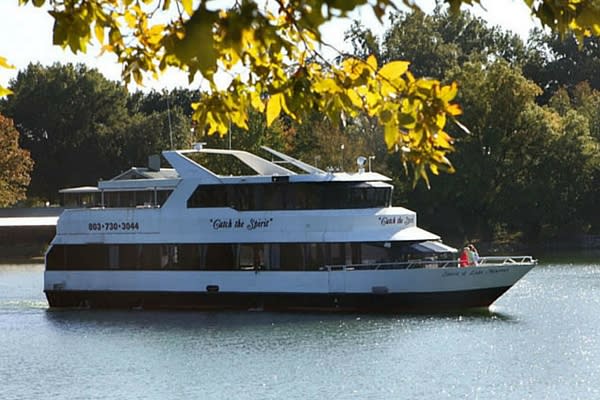 About the Author
Christina Miles is the owner of Bruges Chocolaterie. She uses her culinary skills from Johnson and Wales University and her knowledge gained in European kitchens to create unique culinary creations in each handcrafted chocolate. All chocolates are made in small batches fresh to order using only the finest gourmet ingredients. Bruges Chocolaterie specializes in special events and holidays, corporate gifts, and weddings. Bruges Chocolates are available for sale online at www.brugeschocolatecafe.com.