20th Annual Artista Vista: Celebrating the Past and Embracing the Future
Friday, April 15, 2011 9:15 AM by Guest Blogger

From all-time favorites like Lewis + Clark's tin robot lamps and One Eared Cow Glass' live glassblowing to new additions like Columbia Music Festival Association's performance art installation, the Vista's signature gallery crawl Artista Vista has become a spring staple in Columbia, SC. As we at the Vista Guild gear up to celebrate its 20th anniversary, we have a special element to this year's event.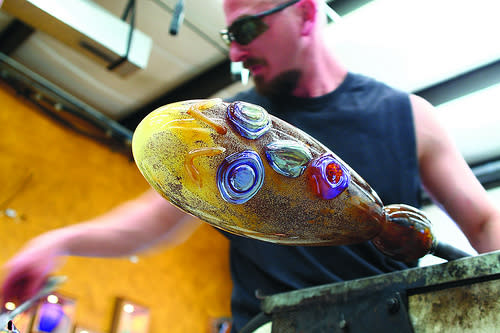 In the spirit of our region's "famously hot" rebirth as a vibrant social media community (thanks to our friends at the Midlands Authority for Conventions, Sports and Tourism!), we are proud to announce our Foursquare Check-In Contest at Artista Vista 2011. The rules are simple: whoever checks in the most often (becoming the mayor) at the venue "Artista Vista" and each individual gallery from Thursday, April 28 through Saturday, April 30 wins a special edition silk screened event poster and a $50 gift certificate to Motor Supply Company Bistro. Artista Vista begins Thursday night from 5:00 to 9:00 p.m. and continues during regular gallery hours on Friday and Saturday.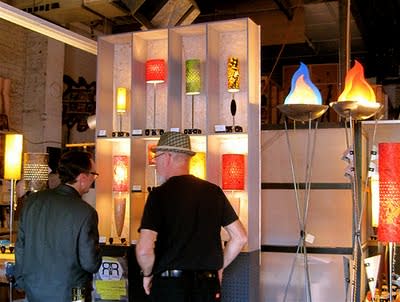 Because our ultimate goal is to add another level of experience to the gallery crawl, you not only have the opportunity to win a prize, but everyone who participates, whether online or following along with our printed map, gets a special tip about every gallery they check into. While only the Foursquare participants are eligible to win the prizes, we think this is a wonderful way for everyone to learn more about the fixtures of the Vista's art scene as well as its new faces, and we couldn't be more excited to invite everyone to participate!

Don't have Foursquare? Don't worry! You can download it to your phone and learn how to use it with this simple video. It also works via text message if you don't have a smart phone.

How To Unlock Your World With Foursquare on Howcast
Try this link if you have trouble with the video:
http://www.howcast.com/videos/386406-How-To-Unlock-Your-World-With-Foursquare

The Vista Guild will have a table set up during the entire event, so please stop by and see us if you have any questions or want to learn more about our wonderful guild members who truly make the Vista 'famously hot.'

We hope to see you all at Artista Vista and hope you'll 'check in' with us online in or in person to get to know your galleries at this great event!

Contributed by guest blogger, Alyssa Hasell, social media coordinator for Congaree Vista Guild at Davis Public Relations and Marketing. Keep up with Congaree Vista Guild on Facebook, Twitter, and Flickr.

View event details on our calendar and on Facebook.