Artista Vista 2013: Gallery Crawl with Artists, Music and More
Monday, April 22, 2013 9:27 AM by Guest Blogger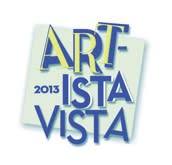 April brings a lot of spring fun to 'famously hot' Columbia, SC, and we're ready for April 25-27 as Artista Vista, the Columbia region's longest running gallery crawl, comes back for its 22nd year. Why do we love Artista Vista?

Artists and galleries stay open late for three days of gallery crawls. It's in the beautiful and historic Congaree Vista. And it's free.
Photo courtesy of Congaree Vista Guild
Artista Vista features locally, regionally and nationally recognized artists, some of whom will be on hand to chat with visitors and give attendees insight into their work and shows. The gallery crawl will also feature installation art from Congaree Vista Guild and music for you to enjoy as you walk from place to place. Just to give you even more reason to visit Artista Vista, many galleries will offer complimentary beverages and hors d'oeuvres too.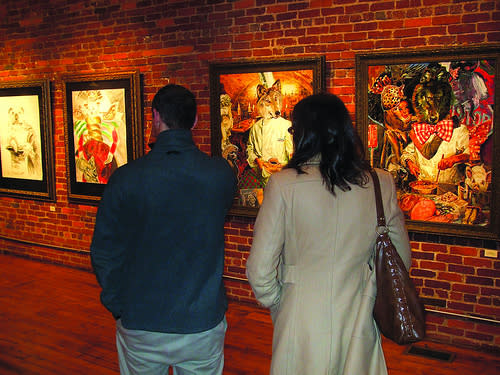 Photo courtesy of Congaree Vista Guild
Participating Galleries
The Art Bar, City Art Gallery, Carol Saunders Gallery, Ellen Taylor Interiors, The Gallery at DuPre, Vista Studios/Gallery 80808, Lewis + Clark, The Gallery at Nonnah's, if ART Gallery, One Eared Cow Glass, Inc., Trustus Theater, River Runner Outdoor Center, Coal Powered Filmworks and Paul D. Sloan Interiors.

Parking
Free parking is available in the Vista's parking decks located on Lincoln Street near Lady, Park Street near Pendleton, and Lady Street near Wayne.

More Information
Stay tuned to www.ArtistaVista.com for event maps and plans as galleries finalize their Artista Vista shows and as the Congaree Vista Guild announces installation artists and sites. For more information about the Vista, please visit www.VistaColumbia.com.

Don't miss the art, the music and the food of Artista Vista this April 25-27!