Be Queen for a "Famously Hot" Weekend at the Miss SC Pageant
Monday, June 27, 2011 1:03 PM by Mandi Engram


Ever dreamed of being queen for a day? How about an entire weekend?! You could be queen at the Miss South Carolina Pageant in Columbia, SC when you enter our sweepstakes to "Be Queen for a 'Famously Hot' Weekend."

The lucky winner will receive two (2) tickets to the Miss South Carolina Scholarship Organization, Inc. 75th Anniversary Gala and Pageant events at Columbia Metropolitan Convention Center on Friday, July 1 and The Township Auditorium on Saturday, July 2 (including two (2) green room passes after the pageant and a photo opp in your 'Famously Hot' sash and crown with Miss South Carolina and the new titleholders!) two nights at the Inn at USC, plus lunch for two (2) at ZPizza, two (2) tokens to Cupcake, a pedicure from Logan Raye, two (2) passes to Columbia Museum of Art, two (2) Historic Columbia Foundation house tour passes, two passes to Riverbanks Zoo and Garden, two (2) famously hot t-shirts, and your very own 'Famously Hot' sash and crown.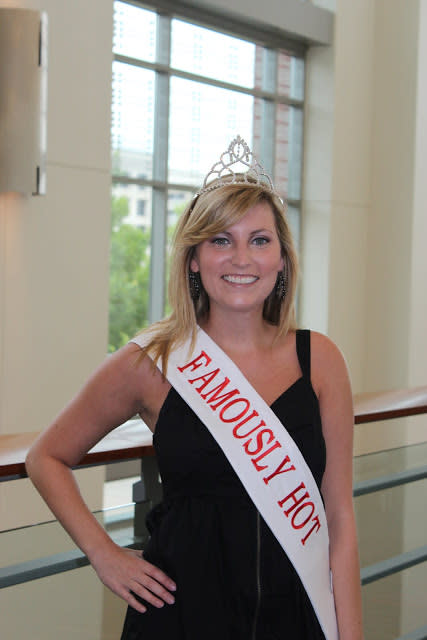 Don't want to wait to see if you're a winner? Tickets for the 75th Anniversary Miss South Carolina Scholarship Pageant are available for purchase at the Township Auditorium box office, all Ticketmaster outlets, Ticketmaster.com, or by phone at 1-800-745-3000. Book a hotel room online at columbiacvb.com.