Bienvenue, Monet and Matisse!
Monday, January 28, 2013 3:51 PM by Renée Chow
We're excited to welcome Columbia Museum of Art's newest exhibit to Columbia, SC -- Impressionism from Monet to Matisse!
What's Impressionism? Good question! With Impressionism, you often know it when you see it. The painting below is Claude Monet's Port of Dieppe, Evening, painted in 1882. This painting is not precise, detailed or large -- in fact, it probably didn't take a long time to create. Focusing on color, movement, immediacy and simple strokes, Impressionist paintings give us the feeling that we can see exactly what the painter saw. We sense the picture, rather than simply look at it.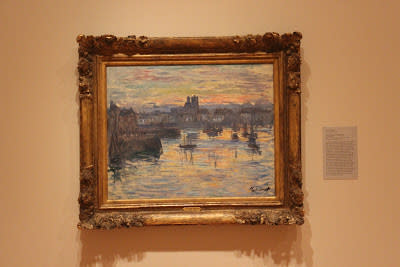 Impressionism is not what you see below. Will South, chief curator at Columbia Museum of Art, showed us this painting to begin our preview of the new exhibit. The piece is precise, detailed, big and obviously took a long time to paint. It's exact, not an impression.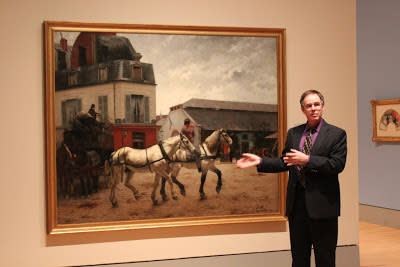 Another great example is Edgar Degas' Dancer Adjusting Her Shoe (below on left). The details are certainly not perfect, but the painting is beautiful. As Will South says, it "arrests our vision."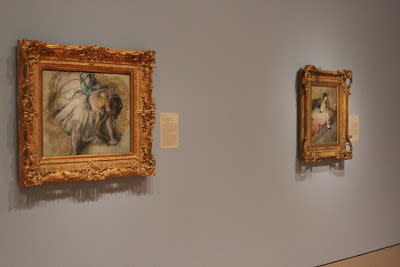 Once again, Columbia Museum of Art brings amazing works of art to the Columbia region. Impressionism from Monet to Matisse runs January 25 through April 21. Be sure to give Monet and Matisse a Southern bienvenue!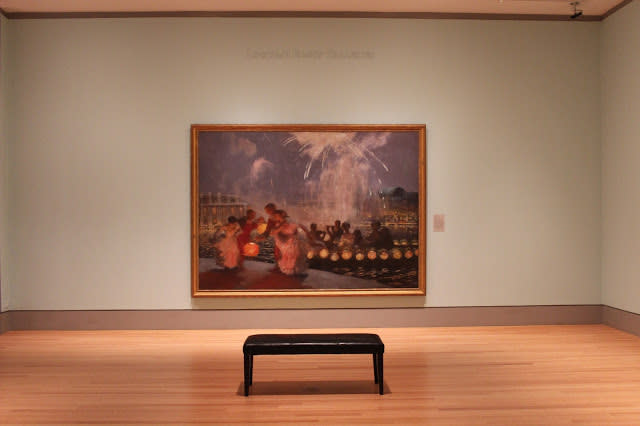 Tickets: $15 for adults, $12 for seniors and military, $5 for students, children 5 & under are free. Hours: Sundays, Tuesdays-Fridays from 11:00 a.m. to 5:00 p.m.; Saturdays from 10:00 a.m. to 5:00 p.m.
1515 Main Street
Columbia, SC 29201
Coming to Columbia, SC to see Monet to Matisse? Make a day of it and enjoy the many shops and restaurants on Columbia's historic Main Street.