Brett Flashnick Featured as November Artist of the Month at Visitors Center
Thursday, November 4, 2010 4:31 PM by Mandi Engram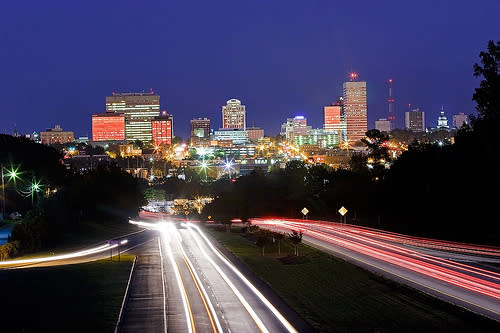 Columbia Regional Visitors Center has named Brett Flashnick Local Artist of the Month for November. The Artist of the Month program was developed to showcase local artwork to leisure travelers and meeting attendees in hopes of them taking a piece of Columbia, South Carolina home. Visitor Center manager, Jill Asouzu says, 'The artists are like our treasured jewels of Columbia, lending our city color, life and personality'.

Since the first featured artist, Ernest Lee, in October of 2007, the Artist of the Month program has incorporated Local Artists' work to be displayed and available for purchase at the Visitor Center.

Brett's work will be on display and available for purchase throughout the month of November. Brett Flashnick is from Irmo, South Carolina and has been a freelance photojournalist for the past ten years. He has received national and regional awards, including the 2003 William Randolph Hearst Award in the News and Sports category and the 2002 College Photographer of the Year award for sports photography. Brett's work is currently included in Palmetto Portraits: Images by Contemporary South Carolina Photographers exhibit at the South Carolina State Museum. His current client base includes publications such as Associated Press, USA Today and Sports Illustrated.

'I feel that photography is so much more encompassing than what most people think it to be; just a snap shot of a moment in time, or a pretty place,' says Brett. 'To me being a photographer and ultimately a visual story teller, is a constant evolution in the way that I see the world around me, influenced by life lessons and my personal growth, combined with a fascination for the changing and emerging technologies that allow me to capture the world I see in both still and moving images.'

The exhibit focuses on Brett's extensive landscape collection and will include original works as well as photographic prints of Columbia and the Low Country. The prints make unique Christmas gifts. Brett will be at the Visitors Center all day on November 4 to visit with Columbia residents and visitors. To kick-off the event, all prints will be discounted 10 ' 25% from 8:30 a.m. ' 7:30 p.m. that day.

Check out some of the excellent work Brett has done for the Columbia Metropolitan Convention and Visitors Bureau, Columbia Regional Sports Council, Columbia Metropolitan Convention Center, and Columbia Regional Visitors Center over the last year!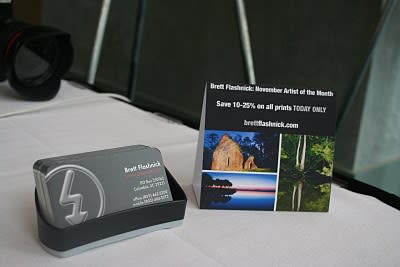 For further press information contact:
McKenzie Welsh
McKenzie@BrettFlashnick.com
(803) 873-7030