Brew at the Zoo on Tap for this Saturday
Tuesday, August 2, 2011 7:28 PM by Mandi Engram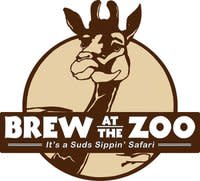 Tickets are still available for the coolest suds sippin' safari in town! Brew at the Zoo has been named one of Southeast Tourism Society's Top 20 Events and it's happening this Saturday, August 6, from 7:00 to 9:30 pm. Guests ages 21 and up are invited to enjoy an evening exploring the park, while sampling from more than 100 specialty domestic, imports and microbrews.

The event will feature musical entertainment by John Wesley Satterfield and His Damn Fine Band. Scheduled animal presentations and encounters will also take place throughout the evening.

Riverbanks encourages responsible drinking. Proper photo identification is required and no one under the age of 21 will be permitted. To help ensure the safety of guests, Riverbanks will pay the first $10 of cab fares to homes or hotels in Richland and Lexington Counties.

Advance tickets are $30 for Riverbanks members and $40 for the general public. All tickets will be $50 the day of the event. Tickets can be purchased online at www.riverbanks.org or by visiting Sam's Fine Wine and Spirits located at 5050 Sunset Boulevard in Lexington. Designated driver tickets will also be available for purchase on the night of the event for $15.

Brew at the Zoo is a fundraiser hosted by Riverbanks Society, the 501(c)(3) nonprofit organization that supports the needs of Riverbanks Zoo and Garden. All proceeds from the event support the ongoing conservation and education efforts of Riverbanks.

Make a weekend of your brew safari and book one of the special Brew at the Zoo packages available at Embassy Suites or DoubleTree -- or view a full list of hotels available in the Columbia region and book a room online.