Celebrate All Things Creole, Cajun & Community at Rosewood Crawfish Festival
Tuesday, April 24, 2012 12:29 PM by Meredith Almond

The Greater Rosewood Merchant Association is gearing up to bring infamous Creole cuisine, great music, and family fun to the Midlands on Saturday, May 5 at the 7th Annual Rosewood Crawfish Festival!

From 11 a.m. to 8 p.m., lovers of all things Creole, crawfish and Cajun are invited to join their neighbors and friends on Rosewood Drive and take part in one of the city's favorite celebrations, featuring over 6,000 pounds of fresh Louisiana grown crawfish. Don't worry, if crawfish aren't your thing, a large assortment of other options will be available for your dining pleasure.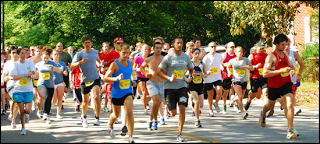 To kick off the festival, there will be the Crawdaddy Dash, a 5k run. The 5k begins at 9:00am and participating runners will be the first to enter the gates of the festival. More details about registration and the schedule can be found on their website.

The Rosewood crawfish festival aims to be a fun time for the entire family. Bring the little crawdaddies to the kid's area for an afternoon of fun, face painting, crawfish races, pony rides, inflatables, a petting zoo and much more. Walk down the Arts and Crafts alley to peruse beautiful designs of more than twenty-five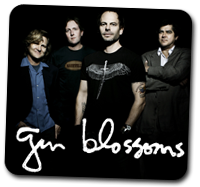 local artisans.

There will live music set up at multiple stages and running throughout the day. This year's musical line-up includes Gin Blossoms, John Wesley Satterfield & His Damn Fine Band, Bam Jazz (Zydeco!), Simplified, American Aquarium, DB Bryant and many more.

Tickets are on sale now for $9.00 at a variety of locations or online. Tickets can be found at 5th Avenue Deli, Dano's Pizza, Graph-itti Screen Printing and Embroidery, Rockaway's Athletic Club, Brian Dressler Photography, Ole Timey Meat Market, Rosewood Market, and Greater Rosewood Merchant's Association office.

Ticket prices will raise to $12.00 on the day of the event and children under 12 will be admitted for free. Rosewood Community believes that giving back is important and that's why a majority of festival proceeds go to improve Rosewood Community parks, recreational sites and greenways. A portion of the funds collected will also be donated to local charities.(LivingSocial Special! Now through April 26 tickets to the Crawfish festival are buy one get one free with this LivingSocial deal. Don't miss this opportunity!)

More information on parking and shuttling to the festival can be found on their website.

Make sure to stay updated with the Rosewood Crawfish Festival via their website, facebook.