Celebrate Glamour From Every Era at the Miss SC 75th Anniversary Gala
Tuesday, June 7, 2011 10:11 PM by Mandi Engram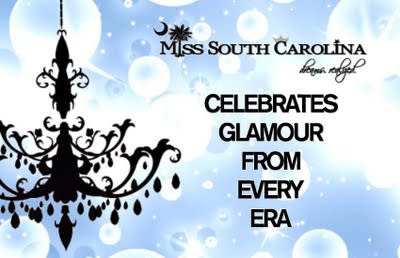 The Miss South Carolina 75th Anniversary Gala will be held at Columbia Metropolitan Convention Center on Friday, July 1, 2011 at 7:00 pm, and will celebrate over seven decades of realizing the dreams of young women. The cost to attend is $50 per person and registration is open to the public. Surrender to the moments shaping our history and meet the women who have worn the crown of Miss South Carolina. Walk down memory lane and witness the glam of the Miss South Carolina Museum. This is an event 75 years in the making. The registration deadline for this event is June 15, 2011.

Download Gala Registration Form

The 75th Anniversary Miss South Carolina Scholarship Pageant will be held at the Township Auditorium on Saturday, July 2, 2011 at 7:00 pm. Tickets are available for purchase at the Township Auditorium box office, all Ticketmaster outlets, Ticketmaster.com or by phone at 1-800-745-3000. Book a hotel room online at columbiacvb.com.

Keep up with the latest news about the pageant on Facebook.