Celebrate Memorial Day Weekend 2012 in Columbia SC
Friday, May 25, 2012 4:00 PM by Meredith Almond
Below is a list of things to do Memorial Day 2012.
 Looking for things to do
Memorial Day weekend 2013
? Find our list of
What's Hot Memorial Day Weekend 2013
.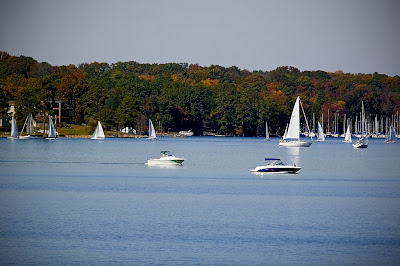 Memorial Day
is this
Monday, May 28, 2012
. It's a great time to spend the day with friends and family, and most importantly -- to remember those who have sacrificed for our freedom. Take the day to relax on
Lake Murray
, make a visit to
Fort Jackson
, or visit a
historic site
. It's the perfect time to plan a road trip to Columbia, SC, as we enjoy the lowest
gas prices in the nation
. Here are some ideas of things to do this Memorial Day Weekend:
ALL WEEKEND
Spend your day out of the office on Lake Murray and try your hand at sailing with a certified sailing instructor.
Lanier Sailing Academy
is offering their annual "
Let's Go Sailing Memorial Day Weekend
" for $30 per person. Grab your friends and register for this excursion before the spots fill up!
Reservations are required. Call 803.317.9070 to reserve your spot.
Saluda Shoals will host
Shakespeare in the Park
, presented by the SC Shakespeare Company, this Friday through Sunday at 7:30 pm.
Admission is $10 for adults or $5 for children 12 and under.
FRIDAY, MAY 25, 2012
Grace Veterans Foundation Carnival
will be held at Dutch Square Mall, featuring rides, dunking booths, a mechanical bull and food.
Admission is free and runs from 10:00 am until.
Historic Columbia Foundation will host its last
Happy Hour History Tour of Main Street
this season at 5:30 pm. The cost is $20 for members or $25 for non-members.
Reservations must be made by calling 803.252.1770, ext. 24.
SATURDAY, MAY 26, 2012
The
Sizzling Summer Concert Series
will kick off at Finlay Park with The Voltage Brothers from 7:00 to 10:00 pm, with a classic car and bike show at 3:00 pm. Bring your lawn chairs and blankets, but leave your pets and glass containers at home.
Admission is free, but food and drinks will be available for purchase.
The
Rhythm on the River Concert Series
continues with The Cumberland Collective at the West Columbia Riverwalk Amphitheatre from 6:00 to 9:00 pm.
Admission is free.
SUNDAY, MAY 27, 2012
Senate's End hosts TJO + The New Brookland Jazzers at
Sunday Brunch & Jazz
from 1:30 to 4:00 pm.
There is a $4 cover charge.
MONDAY, MAY 28, 2012
For a more relaxed time on the lake, reserve your spot on the
Spirit of Lake Murray's
Memorial Day
Dinner Cruise
. From 6:30 to 9:00 pm feast on shrimp and grits, peanut broccoli chicken, spring salad and more dishes while you cruise beautiful Lake Murray.
Purchase tickets in advance.
The 7th Annual 
Lower Richland County Memorial Day Celebration
will begin at 11:00 am at the St. John Resurrection Memorial Gardens. There will first be a ceremony honoring and remembering those lost. The event will continue with a Heritage Celebration at the
Harriet Barber House
with live entertainment, hay rides, and food.
Admission is free.
The Palmetto Concert Band presents "
A Memorial Tribute
" at the Koger Center for the Arts at 7:30 pm, with James Copenhaver, William Moody and Scott Weiss, conductors. Musical selections include "Children's March" by Grainger; "Finale" from Symphony No. 5 by Shostakovich; "American Civil War Fantasy" by Bilik; "Armed Forces Salute"; and "The Stars and Stripes Forever."
Admission is free.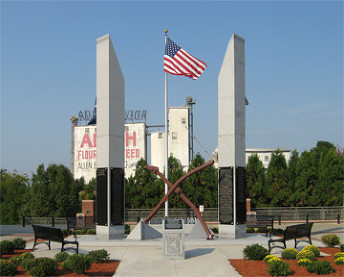 Pay tribute to lives lost at the
First Responders Remembrance Memorial
located right outside the
Columbia Metropolitan Convention Center
. The memorial, installed last September, commemorates the First Responders who lost their lives on the front line. While you're here, stop by the
Columbia Regional Visitors Center
to see what other area
attractions
are open. The Visitors Center will be open from
9:00 am
to
4:00 pm
on Memorial Day.