Columbia Episode of Food Network's "Diners, Drive-ins and Dives" Airs February 15
Wednesday, February 10, 2010 12:55 PM by Columbia, South Carolina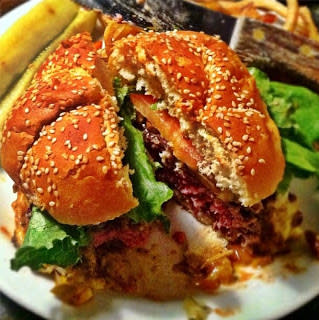 Pawleys Front Porch to be Featured on Food Network
Pawleys Front Porch
will be spotlighted on the hit Food Network show, '
Diners, Drive-Ins & Dives
' on Monday, February 15. The show, hosted by
Guy Fieri
, filmed a segment in late October at the
Five Points
restaurant and showcased their unique and innovative burgers created by their trained chef, Kyle Taylor.
In celebration of the premier,
Pawleys Front Porch
will hold a party open to the public at the restaurant located at 827 Harden Street in
Columbia, SC
. There will be give-a-ways, great drink specials and even a Guy Fieri look-alike contest! Chef Kyle Taylor will also feature a special slider (mini-burger) version of the three burgers that will be featured on the show: the Caw Caw Creek, Sullivan's and the Fripp Island burgers. Try what Guy tried!
The festivities will begin at 7:30 pm and the winner of the Guy Fieri look-alike contest will be announced after the show airs at 10:00 pm.
'All of us here at
Pawleys
have worked real hard for the past year and are really excited to be featured on the show,' said Chef Kyle Taylor. 'We've got a great burger: the best in the city.'