Columbia SC Remembers 9/11
Tuesday, August 30, 2011 3:00 PM by Mandi Engram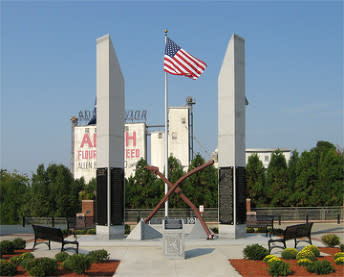 September 11, 2011 marks the tenth anniversary of the 9/11 attacks on the United States. Two memorial events are scheduled in Columbia, SC to remember the fallen from that day and to honor first responders.

First Responders Remembrance Memorial Unveiling Ceremony
The official First Responders Remembrance Memorial unveiling ceremony is planned for Sunday, September 11, 2011 at 3:00 pm at Columbia Metropolitan Convention Center to honor 56 great American heroes to date who have lost their lives.

The memorial will include a pair of 25 foot granite towers and two steel beams which will be crossed, showing how the country united after the attacks on the United States on 9/11/01. The memorial will include the names of all of the victims of the attack on New York City, both citizens and first responders, who gave their lives in New York that day, along with the names of all the South Carolina Midlands first responders (police, fire, EMS, and military) who have given their lives since that morning in 2001.

Track the progress of the First Responders Remembrance Memorial on Flickr or view the live stream.

Attendees are encouraged to enjoy the many shops and restaurants in the area before the Midlands' 9/11 Remembrance Concert begins just a few blocks away at Finlay park.

Midlands' 9/11 Remembrance Concert
The South Carolina Philharmonic takes to the stage in Finlay Park on Sunday, September 11, 2011 at 7:00 pm for the Midlands' 9/11 Remembrance Concert. This free, public concert marks the 10th anniversary of the September 11, 2011 terrorist attacks on the United States, remembering the fallen from that day and honoring the first responders who keep Midlands communities safe today. All personnel from first-response agencies across the Midlands are invited as honored guests. The agencies are encouraged to bring a response vehicle to display in the park to represent their agency. SC Philharmonic music director, Morihiko Nakahara, is presenting a program of works such as Barber's Adagio for Strings to allow reflection on the national tragedy. Stirring patriotic favorites like "God Bless America" will also be featured.

The City of Columbia is partnering to donate and coordinate park services and the Celebrate Freedom Foundation will display vintage military aircraft and vehicles. BlueCross BlueShield of South Carolina and SCE&G are sponsoring the concert, and media sponsors of the event are Clear Channel, the Free Times, The State and WIS-TV.

Picnics, lawn chairs and blankets are all encouraged, but alcohol and glass bottles are prohibited in Finlay Park. Free parking is available in the Taylor Street garage located at the corner of Taylor and Assembly.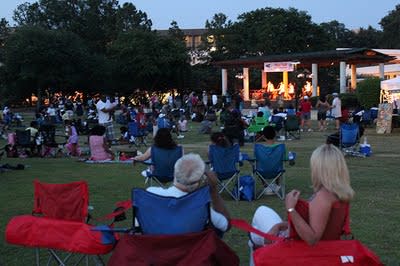 Mayors from across the region are expected to be in attendance. There are many hotel options nearby for those traveling from out of town for the memorial events.

View other September 11th memorial events around the state on the South Carolina Insiders Blog.