Columbia SC: World-class fly fishing destination - Catch the Summer Specials!
Friday, June 10, 2011 4:00 PM by Guest Blogger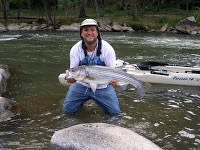 Most folks know that
Columbia
is a vibrant city full of recreational opportunities, including music and live theater venues, fine restaurants, family attractions, like our
zoo
and
museums
, and
seasonal festivals
to suit every taste. Few are aware that the rivers of Columbia are home to a unique combination of gamefish species that are sought by fly fishermen around the world or that our city has its own home-grown fly fishing guide service '
Frank's Fly Arts
. It is hard to describe how much fun fly fishing can be. You can't beat the challenge of fooling a fish with a single hook cleverly dressed with fur, feather, and tinsel to imitate a food item that the fish encounters every day in its environment. The excitement of watching a smallmouth bass or rainbow trout explode through the surface and twist in midair trying to free itself as the rod pulses. The feeling of accomplishment you get from landing a large striped bass after a long fight is incredible ' especially when you do it using a fly you tied yourself!
Fly fishing is a passion for me and I take great satisfaction in teaching it to others, while passing along the values of conservation and stewardship of our environmental resources that are part of the fly fishing ethic. I believe I provide a first-rate service fishing rivers that provide world-class fishing with float trips that are exciting, safe, and fun. Whether you are a novice fly caster or a world-traveled veteran angler, I invite you to book a float trip on my raft for an unforgettable day of fishing on the rivers of our state capital.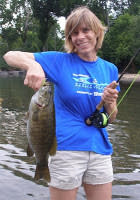 Begun by owner and lead guide Michael Frank in 2008, Frank's Fly Arts provides instruction in fly casting and fly tying as well as offering fishing trips on foot or by drift boat. Mr. Frank and his staff of professional fishing guides outfit you with everything you need for a safe, exciting fly fishing adventure and can teach anyone to do it. Consider getting out to enjoy a day cooling off on the water with Frank's Fly Arts on your next visit. It is just one more unique attraction that makes Columbia famously hot.


Treat dad (and the kids) to a day of fishing and learning with our summer specials!  Father and child can learn to tie the flies that fool the fish right here in the rivers of Columbia for a 2 for 1 fly tying class special.  For only $35 you and your dad (or spouse or fishing buddy or work colleague) will get expert instruction in tying a standard fishing fly that will catch trout, bass, or bream just about anywhere.  Two-hour classes include all of the tools and materials you need to tie your flies and a CD with illustrated tying instructions to help you tie up more when you get home.  Best of all, this deal is only available through Deals That Matter and helps the kids at Palmetto Health Children's Hospital.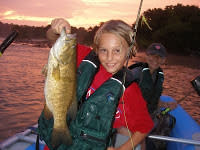 For those whom have never held a fly rod or those who need to brush up on their skills and looking for a convenient and affordable way to do this, here's your chance!  Group lessons include two hours of casting instruction - the same expert instruction that our float trip guests receive that makes them such effective fly fishers on our trips - and two hours of wade fishing casting flies to the fish.  Frank's Fly Arts provides all of the equipment - rods, flies, PFDs - for a safe, fun time on the river learning what flies to cast to what fish and practicing how to deliver them.  There's no better, more affordable way to try fly fishing without investing in expensive gear.  Mike Frank's teaching >Frank's Fly Arts also provides 2 hours of expert casting instruction with every float trip you book making our float trips the ultimate introduction to fly fishing in the Midlands.  Even advanced casters will learn from our lessons and folks who only fling flies from time to time will be able to brush up on their skills before their trip so they're ready to tangle with all the trout, smallmouth, largemouth, and striped bass they can handle from our inflatable drift boat!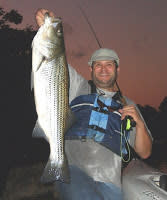 Contributed by guest blogger, Michael Frank, owner of Frank's Fly Arts. Michael Frank was raised on an island, so it is no wonder that he learned to fish when he was around three years old and has been doing it ever since. What may be more surprising is that the island he was born on is Long Island, the long spit of sand sticking out into the Atlantic Ocean from New York City on the west end to Montauk Point on the east end. Fly fishing for him began in his high school years when Charlie Nardi, a salesman at the Campsite Sport Shop convinced him to buy a fly rod and give it a try. It was not an easy sale. Charlie had been working on him since he was around seven years old. Every time he stopped in the shop to buy his hooks or weights for bait fishing Charlie would try to explain why fish would eat those bundles of fur and feathers he sold and why it was so much fun. Looking at all of the animal skins and rooster necks hanging from the wall as a kid, Michael thought it was all a bit strange and never thought he would ever want to collect the stuff or make his own flies. Now it's more than twenty years since he started fly fishing. His collection of tying materials just about fills a room, he has tied flies at the national Fly Fishing Show, he has taught fly tying and fishing courses here in Columbia, and established fly fishing summer camps at Calleva Outdoors in the Maryland suburbs of Washington, DC, at
Saluda Shoals Park
, and at Hammond School. Best of all, for the past three years he has owned and operated his own fly fishing guide service ' Frank's Fly Arts.
Make sure to 'catch' these wonderful specials by contacting Mike Frank for more details and to sing up for an evening session.  You can contact Mike through email at
gofish@franksflyarts.com
or phone by (803) 673-0238. 

Keep up with Frank's Fly Arts on
Facebook
,
Twitter
and
YouTube
-- or read reviews on
Yelp
.