Columbia SC's Faces of Travel: Chef Mike Davis with Terra
Tuesday, May 9, 2017 9:42 AM by Dayna Cantelmi
U.S. Travel Association's National Travel and Tourism Week is upon us once more! This year's theme, the Faces of Travel, focuses on the people who make the tourism industry warm, welcoming and thriving. Stay tuned this week as we get to know some of Columbia's Faces of Travel a little better.
Today, we have Chef Mike Davis with Terra!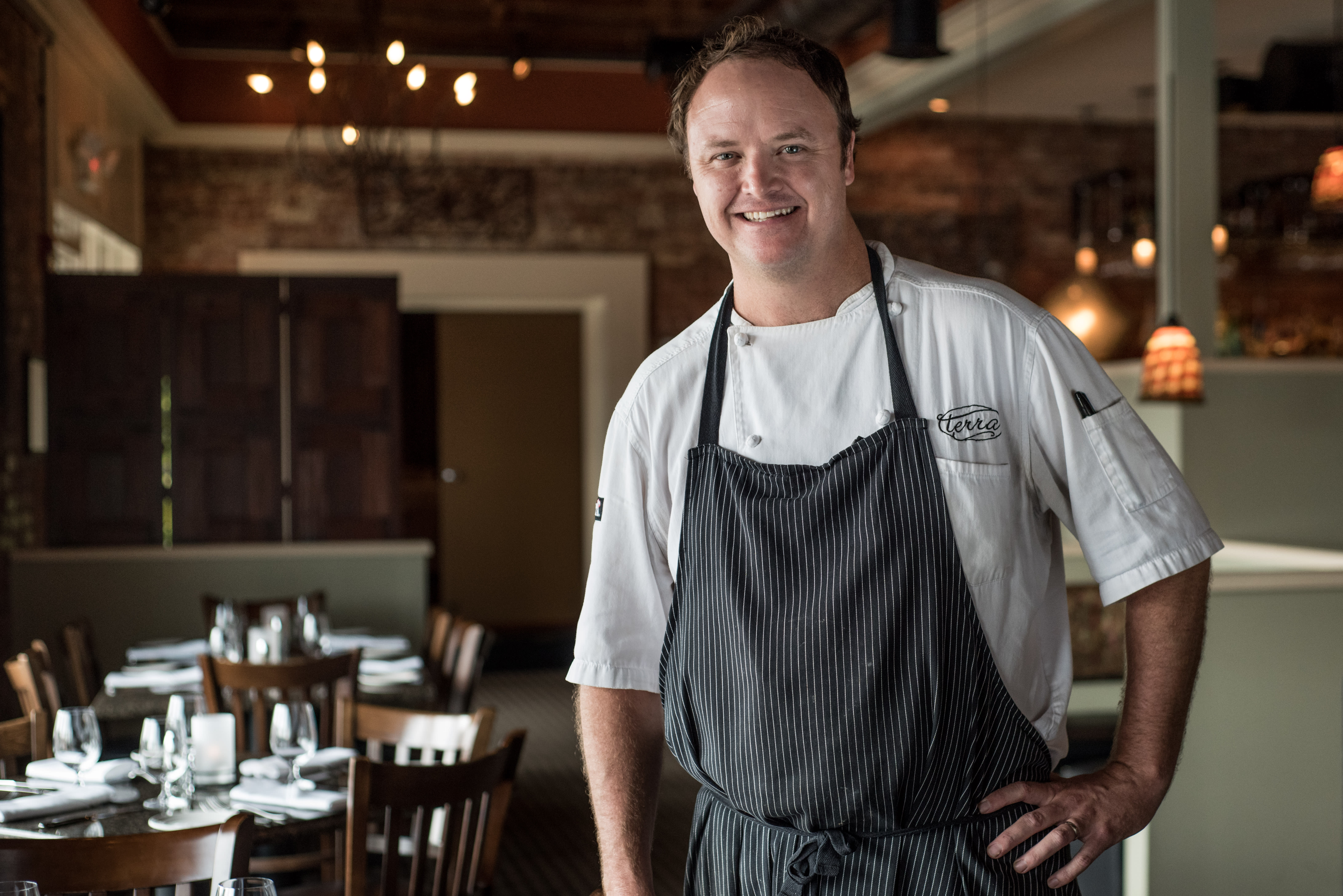 Chef Mike Davis, owner of Terra in West Columbia, is a standard-bearer for cooking with local, seasonal ingredients. A graduate of Johnson & Wales, while in school he worked at Magnolia's of Charleston under Chefs Donald Barrickman and Don Drake. He went on to work under James Beard Award-winning Chefs Susan Spicer and Frank Stitt. Since opening Terra in 2006, Davis has earned many accolades and has been named "Best Chef in Columbia" consecutively since 2014 by readers of the Free Times. He and his wife, Taje, have two daughters.
We asked Chef to share his top picks from around the Columbia region. Here's what he had to say:
1. Where do you like to bring out-of-town visitors?
Whenever we have visitors, they always want to come see what we are doing at Terra. I love cooking for our out-of-town guests, either at the restaurant or at home. When I'm not in the kitchen, my wife and I get to Baan Sawan any chance we have.

2. What/ where is your favorite hidden gem?
It's not actually so hidden these days, but we have a real gem in the tiny Moctezumas Taqueria on Beltline.

3. What are some of your favorite events and festivals to attend?
Every year, I look forward to the Tasty Tomato Festival at City Roots almost as much as I look forward to heirloom tomatoes themselves. It's a great event and my daughter has actually taken home the prize in the children's category for tomatoes she grew! I also love Indie Grits hosted by the Nickelodeon Theatre and the Columbia Record Fair at the art museum is another can't-miss Columbia event.

4. What's your favorite can't-miss Columbia dish?
If you're in town for lunch, just try whatever Spotted Salamander has on special. It's my go-to lunch that I pick up on my way in to get things going in the kitchen at Terra every day.

5. Why do you love Columbia?
I love Columbia for a lot of reasons. It's just the right size and cosmopolitan enough to feel like a city, but quiet with lots of friendly faces like a small town. I love that it's an SEC city that always has a sports season to enjoy. I feel like Columbia is just starting to blossom and I am proud to do my part for our growing food scene.

Check in tomorrow as we talk with Abby Naas with the Columbia Fireflies!