Columbia SC's Faces of Travel: Rita Patel with Hotel Trundle
Monday, May 8, 2017 1:20 PM by Dayna Cantelmi
U.S. Travel Association's National Travel and Tourism Week is upon us once more! This year's theme, the Faces of Travel, focuses on the people who make the tourism industry warm, welcoming and thriving. Stay tuned this week as we get to know some of Columbia's Faces of Travel a little better.
Next, we have Rita Patel with Hotel Trundle!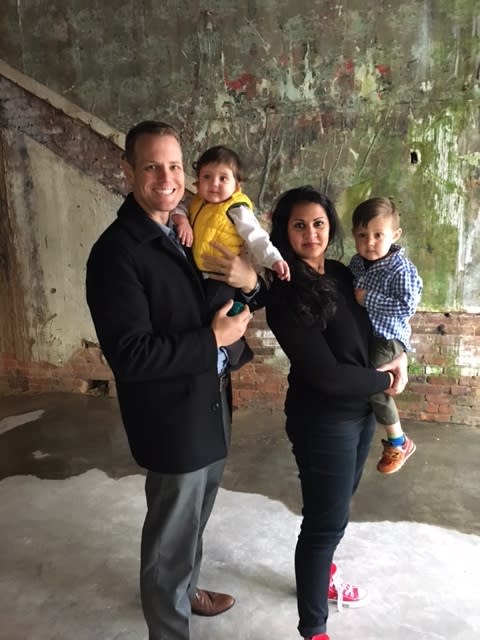 Rita has the combined skills from a formal education in Architecture and Interior Design and a street education in hospitality. She and her husband, Marcus, are using the wise words of Ginny Weasley when she said, "... anything is possible if you've got enough nerve." The couple is opening Hotel Trundle, a small, independent boutique hotel in downtown Columbia later this year. In addition to the development of Hotel Trundle, she works with her family-owned hotel management company, Courtesy Management. There, she researches new investment opportunities, coordinates property improvement projects (PIPs), new construction draft design, as well as oversees Human Resources for their hotels. Rita and Marcus are parents to a T-Rex-loving almost three-year-old, Easton, a future rocket scientist 10-month-old, Von, and a dog that has a newfound love for Goldfish and Cheerios, Guinness.
We asked Rita to share her top picks from around the Columbia region. Here's what she had to say:
1. Where do you like to bring out-of-town visitors?
We enjoy taking visitors to Riverbanks Zoo, a Fireflies baseball game and Soda City Market. For dining, we like to bring our guests to Café Strudel, Michael's Café, Liberty Taproom for brunch, Cola's when we don't have the kiddos, Grill Marks with the kids and Hunter-Gatherer.

2. What/ where is your favorite hidden gem?
We love Elmwood/ Roy Lynch Park and the new Indah Coffee shop in Cottontown.

3. What are some of your favorite events and festivals to attend?
There is always something amazing going on around Columbia... this is a hard one! A few of the many would have to be the Greek Festival, St. Pat's in Five Points, Devine Night Out, Famously Hot New Year, SC Cornbread Festival, the Touch A Truck event by Junior League of Columbia and Vista After 5.

4. What's your favorite can't-miss Columbia dish?
Liberty's "Manmosa" paired with the Eggs in a Basket. Just YES.

5. Why do you love Columbia?
The love and feeling of pride I have for our city is nurtured within the colorful art installations that peek-a-boo around every corner, the community connectedness felt with festivals, 5K runs and shows and the positive energy of our local business owners uplifting each other to educate and showcase what is right in our backyard to taste, experience and see. Columbia has become this amazing micro environment that encourages a free spirit, creativity and kindness. We, as a community, can positively respond with our actions to negative stereotypes of South Carolina. We can deliver a message that says we belong to a city that has a passionate drive to see our community become an example of a new, broader-thinking Southern hospitality.

Check in tomorrow as we talk with Chef Mike Davis of Terra!