Columbia's 6th Annual World Beer Festival
Thursday, January 16, 2014 11:53 AM by Amanda Wynn
Pour me a cold one! 
Tomorrow, January 18, is your chance to celebrate beer culture at All About Beer's 6th Annual World Beer Festival at the Columbia Metropolitan Convention Center.
Not only will there be a variety of beer styles to sample, including IPAs, pale ales, witbiers, pilsners, ciders, stouts and many more, but this year's festival has new additions. A South Carolina beer section highlights beers from the Palmetto State, including brews from Columbia's own Conquest Brewing Company, which brewed a special batch of beer for the festival. Check out this year's list of breweries here.

This year's festival also features a small scale commercial brewery for attendees to admire. And if the beer tasting doesn't keep you busy, there will also be beer pairing demonstrations, a "silent disco" dance floor and more.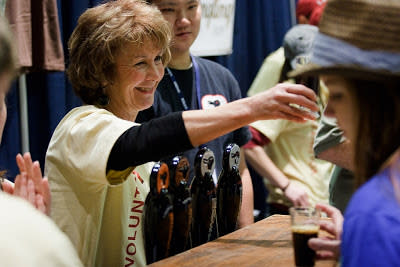 The festival has an afternoon session (12-4 pm) and an evening session (6-10pm) with each session requiring separate tickets. Tickets are $40 for general admission, $85 for VIP and can be 
purchased online
. Tickets are also available locally at 
World of Beer
, Morganelli's and
Green's Beverages
. 
Please drive responsibly. Designate a driver and make use of the Convention Center's complementary parking lot adjacent to the building. If you do not feel comfortable driving after attending the event, browse a list of
Columbia, SC taxis
 to pick you up.