Commissioner's Cup BBQ Cook Off & Festival
Tuesday, March 20, 2012 11:30 AM by Meredith Almond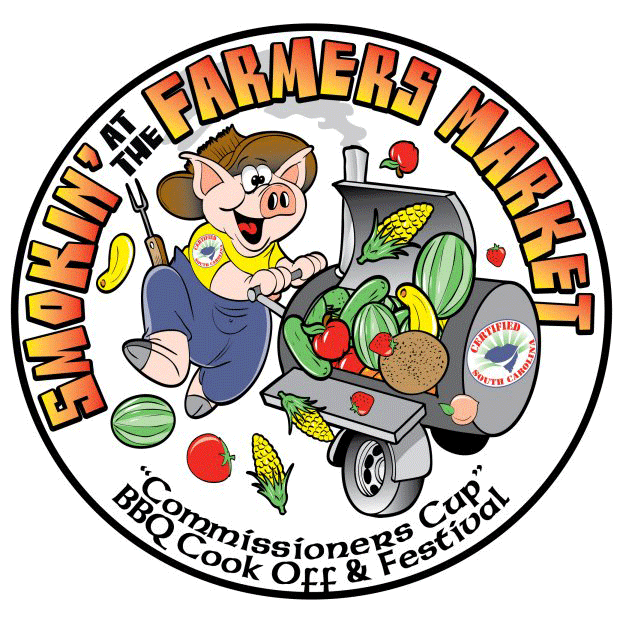 Mark your calendar for the inaugural
Commissioner's Cup Barbecue cook-off
and festival, "Smokin' at the Farmers Market," to be held at the
South Carolina State
Farmers Market
March 23-24, 2012
.
This two'day event will feature teams from across the south vying for the bragging rights and top prizes as they show off their BBQ-in' skills. BBQ will be judged in a number of categories by the
Southern BBQ Network
. The categories for the Commissioner's Cup include: Anything But, Butts, Ribs, as well as Grand Champion and Reserve Champion. Awards for the best BBQ in these categories will be presented on Saturday afternoon by Hugh Weathers, the South Carolina Commissioner of Agriculture.
The best barbecue pit masters will showcase their techniques while having fun and most importantly, supporting a local charity. Part of the proceeds of the event will benefit
Harvest Hope Food Bank
.
The event is open to the public. Gates open on
Friday at 5:00 pm
and
Saturday at 10:00 am.
Admission is
$5
on Friday and
$10
on Saturday. Children 12 will be admitted free if accompanied by a parent with canned food items for Harvest Hope.
'We are looking forward to a great crowd for our first barbecue cook'off at the market,"
said
Jackie Moore with the
S.C. Department of Agriculture
and festival coordinator.
'And it also
helps benefit the Harvest Hope Food Bank.'
There will be free entertainment, barbecue tastings, and local vendors selling SC specialty
foods. There will also be barbecue cooking demonstrations in the exhibition kitchen located
inside the Corbett Building at the market.
Keep up with the South Carolina State Farmers Market Facebook and Twitter for up to date information.