Love a good scare on Halloween? Deceased Farms may be your scare ticket for Halloween night in Columbia! When our team recapped the weekend on Monday, our sales assistant raved about the intensity of one of Columbia's most haunted attractions -- the bloody farmhouse and corn maze adventure in Lexington.

Naturally, we asked our sales assistant to tell all. Here's her experience at Deceased Farm: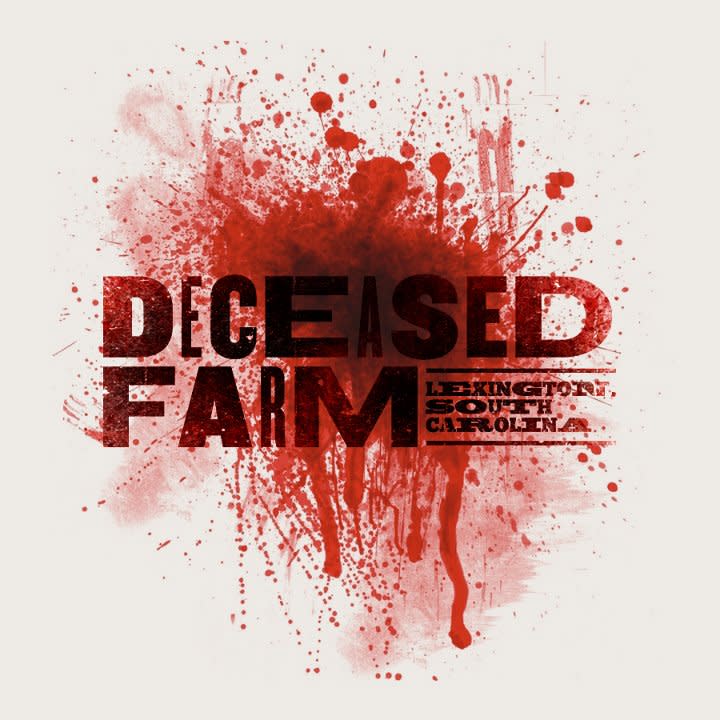 I'm the type that longs for the spooky thrill of Halloween. We heard about Deceased Farm's haunted houses and corn mazes -- and I knew I had to grab some friends and go! We waited until after dark before we headed to the Lexington farm. I had heard that a little scare was in store, so on the way, I ran through my head -- how scary really will this be?! Well, it was scary.

As we pulled on the dirt road that led to Deceased Farm, the wind grew strong. It was the perfect fall chill for the evening! We got our tickets and the 'fun' began. As we waited in line, we watched scary movie scenes playing on a big screen behind us to set and were warmed by hot chocolate and concessions available by a bonfire.

You could hear shrieks in the distance of those already in the Haunted Maze and even screams from those waiting in line because zombies and monsters were roaming freely. Creepy. The wait was well worth it because the tour was about 45 minutesâ?¦we definitely got enough of that thrill in!

We walked through the first haunted house, through a corn maze, then another haunted house, and finally the last maze.  To say it simply, Deceased Farms is extremely intense.

Keep an eye out! The creatures roaming could scare the living daylights out of you -- really... they will catch you off guard. Literally! You may even get a little frantic to get out of the bloody farmhouses (in one of those twisted, fun ways, of course).

Once it was all said and done, I really enjoyed the good scare in the spirit of Halloween! And the thrill was definitely worth hearing my boyfriend scream every 2 seconds...
Find more Halloween events on our blog and calendar.