Dig This! Public Archaeology Days with Historic Columbia Foundation
Monday, November 26, 2012 1:32 PM by Renée Chow
Put on a brown fedora (a la Indiana Jones) and get digging in
Columbia, SC
!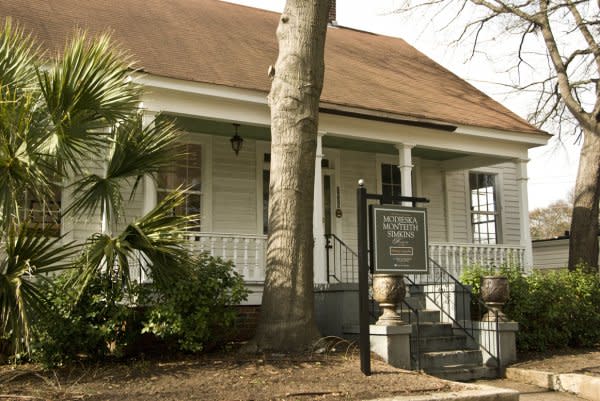 Family friendly and
FREE
, the Public Archaeology Days include activities like screening for and washing artifacts, surveying and creating maps, taking a guided tour of the
Mann-Simons Site
  and Modjeska Simkins Site, or participating in lunch lectures from historians. 
Dig shifts are from 9:00 am to noon and noon to 3:00 pm. Those interested in observing the dig or attending the lunch lectures can do so without registering.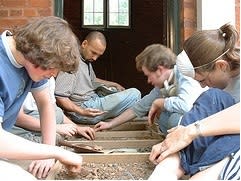 Friday, November 30, from 11:30 am - 12:30 pm: Anthropology professor Dr. Kimberly Simmons will discuss how African Americans have been represented in print and film throughout the past century.
Saturday, December 1, from 11:30 am -12:30 pm: Chris Judge, assistant director of the Native American Studies Center and co-director of the Johannes Kolb Archaeology and Education Project, will be talking about recent discoveries at the Kolb Site and its 12,000 years of S.C. history.
Saturday also holds a demonstration by Keith Brown, Little Bear, of the Catawba Nation. As a potter, Little Bear will show pottery manufacturing and firing. He will also discuss the Catawba Nation's history and culture. Pottery made by Little Bear will be for sale at the site.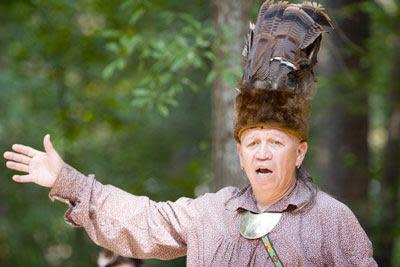 On Saturday, young children can help the South Carolina Archaeology Outreach Division (SCAPOD) refit broken pottery. The SCAPOD will also help kids understand stratigraphy through sand art.
Space is limited so be sure to 
sign up
 soon for your free 
tickets
. Don't miss your opportunity to dig around in Columbia's rich history! Keep up with other
Historic Columbia Foundation
 on
Facebook
and
Twitter
.
Make it a weekend! The Clarion Hotel Downtown Columbia has a special rate for those who participate in one of the Public Archaeology Days. Give them a call at 803-771-8711 or book your room online.