Dinosaurs Take Over Columbia SC: Three New Exhibits Feature Prehistoric Creatures
Wednesday, July 2, 2014 9:00 AM by Renée Chow
Columbia, SC has been invaded by dinosaurs! Discover the Dinosaurs is at the Columbia Metropolitan Convention Center this weekend (July 4-6), while two dinosaur exhibits are at South Carolina State Museum and EdVenture Children's Museum for the next few months. Find out what to expect at the larger-than-life exhibits!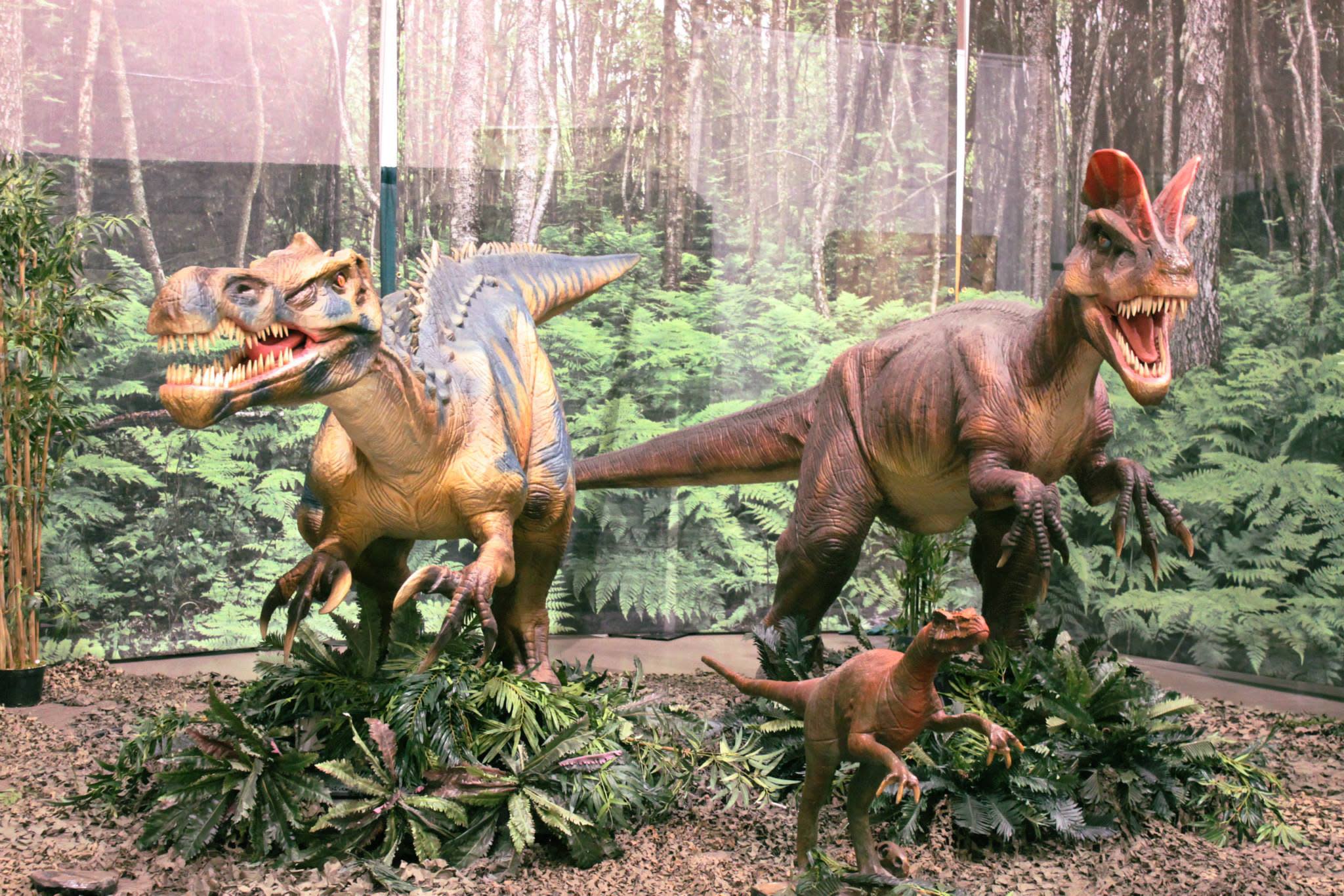 Photo Courtesy of Discover the Dinosaurs 
Discover the Dinosaurs at Columbia Metropolitan Convention Center
Discover the Dinosaurs has plenty of fun for kids and parents alike! First, there's the exhibit featuring 8-10 different dinosaur periods. You'll see animatronic dinosaurs in their "natural" habitat - with sound effects to boot! Plus, you can go on a scavenger hunt throughout the exhibits and kids can earn a prize. The exhibit isn't the only dino-rific part of the Discover the Dinosaurs, you can also:

Go on a Dino Dig
Watch movies at the Dino Theater
Let the little ones enjoy the Dino Den
Ride on the back of a T-Rex or Triceratops on the Dinosaur Rides
Jump and slide on dinosaur-themed inflatables
Pan for gems and fossils
Play a game of minigolf with dinosaur facts at each hole
Walk away with the face of a dinosaur from Dino Face Painting 
Tickets start at $16 for kids and $18 for adults. Get complete details on tickets and exhibit information on the Discover the Dinosaurs website.
Friday 10 am - 7 pm; Saturday 10 am - 8 pm; Sunday 10 am - 7 pm
July 4-6, 2014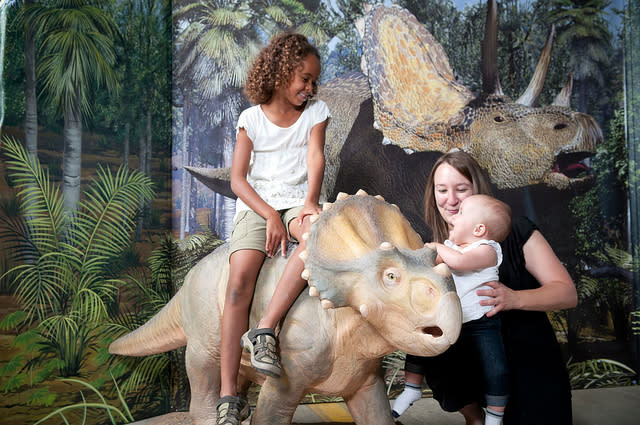 Dinosaurs: Land of Fire and IceTM at EdVenture Children's Museum 
Explore the Cretaceous Period (145-65 million years ago) at EdVenture Children's Museum's newest exhibit, Dinosaurs: Land of Fire and IceTM! Start with the "Land of Fire," home to the Triceratops and T-Rex, where kids can put on insect costumes and discover a different ecosystem, buzz through a volcano and more. Then in the "Land of Ice," learn about the Troodon and Edmontosaurus where you can also climb rock steps, slide down "ice," and cross an icy river. Plus, EdVenture's exhibit lets little tykes become paleontologists with a fossil dig and more. Exhibit is included with the cost of general admission.
Tuesday - Saturday 9 am - 5 pm; Sunday Noon - 5 pm
Through September 14, 2014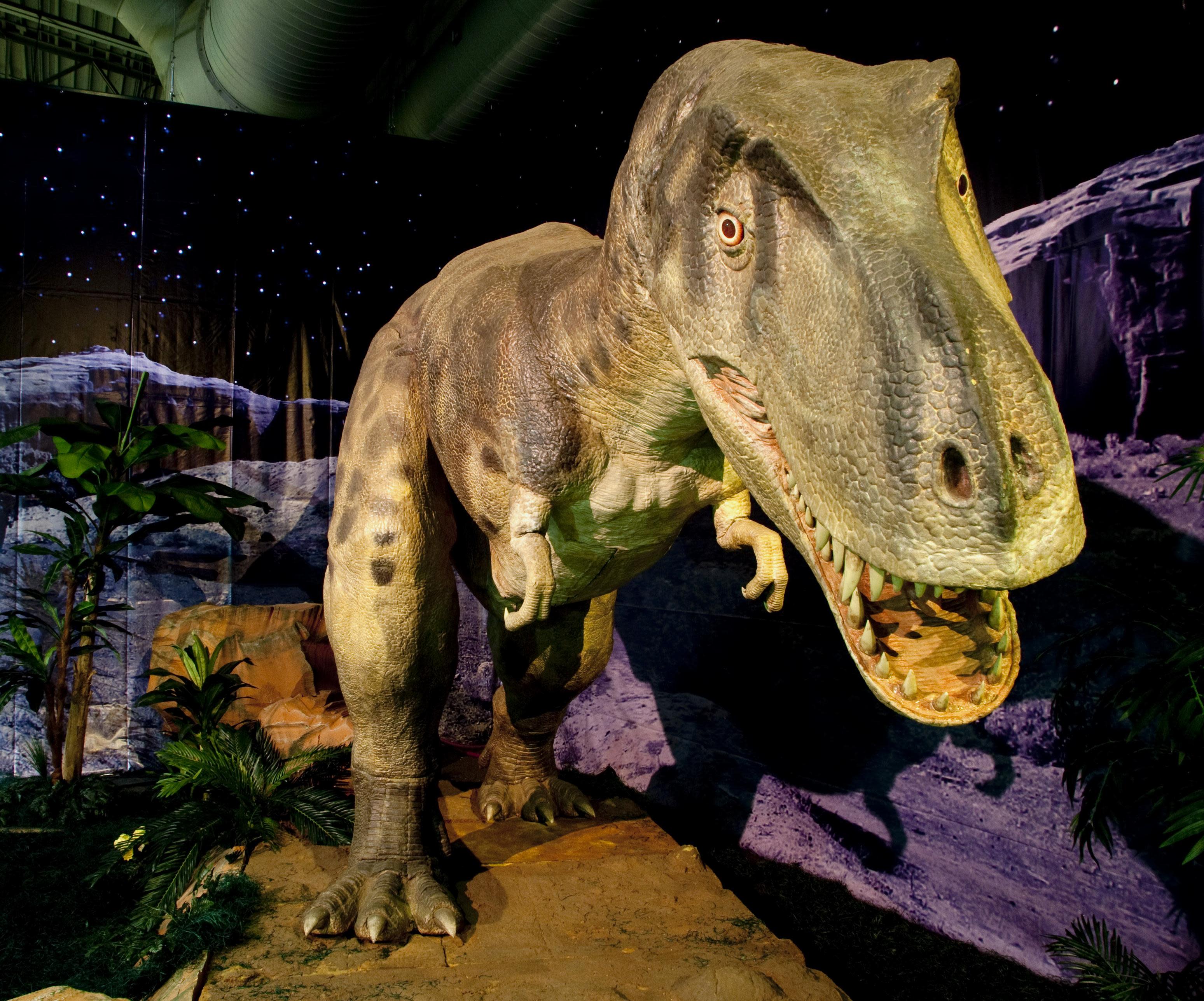 Photo Courtesy of the South Carolina State Museum 
Dinosaurs: A Bite Out of Time at South Carolina State Museum
Dinosaurs come to life at the South Carolina State Museum with Dinosaurs: A Bite Out of Time, featuring 15 robotic creatures like the Tyrannosaurus rex and the Stegosaurus. You can just watch these life-like dinos or enjoy this prehistoric world even more with a hands-on fossil dig, dinosaur puppet show and remote-controlled dinosaur. Exhibit tickets are $11-$15.
Monday - Saturday 10 am - 5 pm, Sunday 1 pm - 5 pm
Through January 4, 2015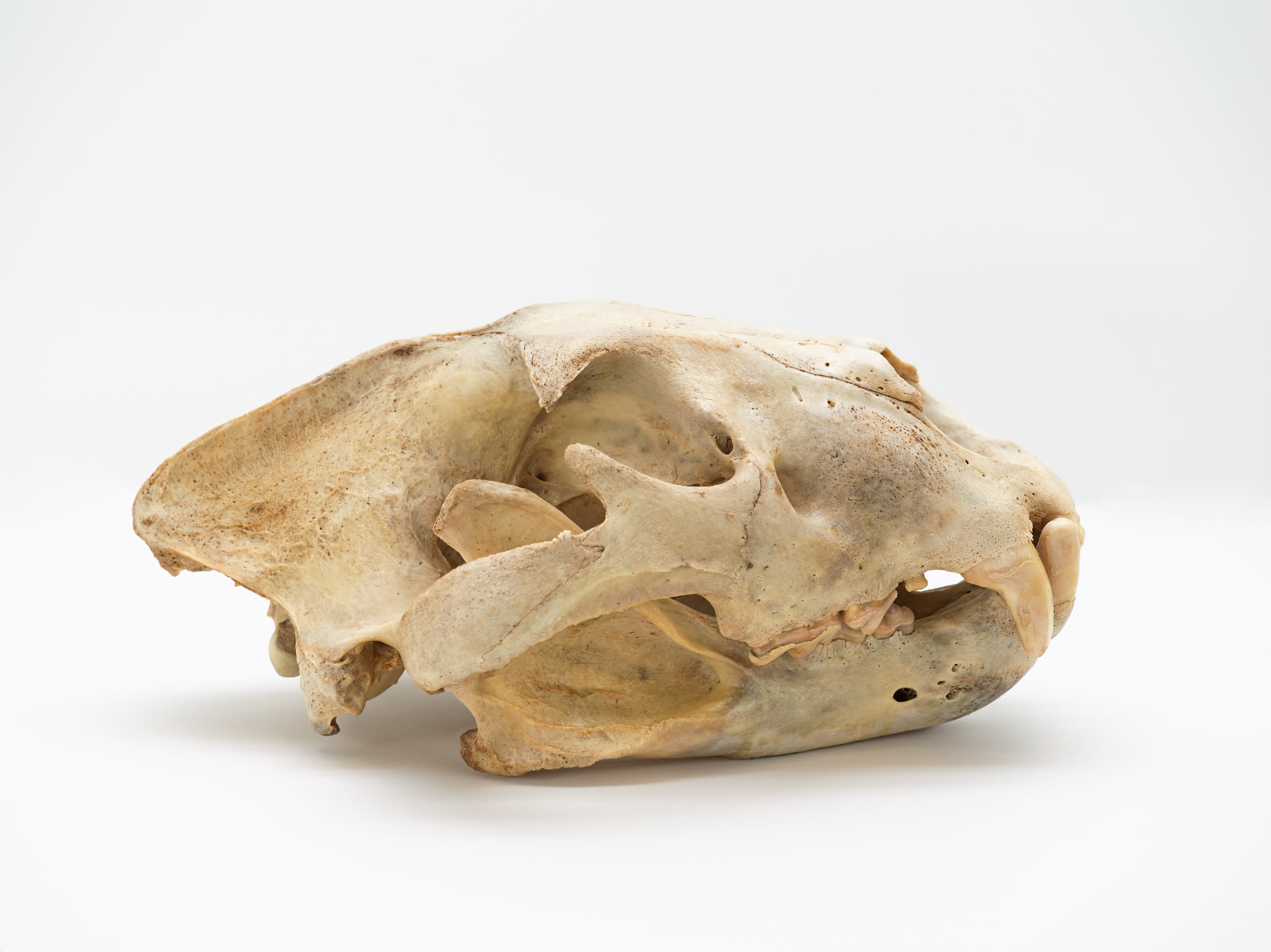 Photo Courtesy of South Carolina State Museum 
Interested in more prehistoric things? South Carolina State Museum also just opened South Carolina Unearthed, an exhibit featuring the fossils of animals that once lived in the Palmetto State. There aren't any dinosaur fossils, but there is an American lion, long-nosed crocodile and saber-toothed cat!
Coming into town for a dinosaur exhibit or two? Be sure to uncover all of Columbia, SC's restaurants, shopping and things to do to help make your stay #famouslyhot.