Earn Extra Airline Miles When You Park at Columbia Metropolitan Airport
Friday, July 16, 2010 8:57 AM by Mandi Engram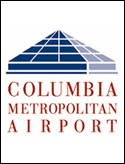 Columbia Metropolitan Airport (CAE), Republic Parking System, and THANKS AGAIN have joined forces to offer airport travelers valuable rewards. The CAE Traveler Rewards Program enables travelers to automatically earn frequent flyer miles with five major airlines when they park at CAE. Consumer enrollment in the program is Free, Quick and Secure. Simply register any credit or debit card at www.thanksagain.com/CAE or register on your mobile phone by texting 'CAE' to 20123.

'Republic Parking System welcomes the addition of the Thanks Again Traveler Loyalty Program as value added service to our parking operation at Columbia Metropolitan Airport,' said Jennifer Carroll, Regional manager ' Southeast, Republic Parking System. To qualify to earn miles, a member must use a registered card to pay an $8.00 or greater parking fee, earning the member one airline mile for every $1 spent. These airline miles are above and beyond any miles that consumers may already earn on an affinity credit or debit reward cards they register in the CAE Traveler Rewards Program.

In addition, each qualifying CAE parking purchase counts toward special bonuses under the nationwide Thanks Again Traveler Loyalty Program. Members can earn up to 4 miles per dollar spent within the Thanks Again network. Each 90 days, members that spend at least $250 within the network can qualify for 500 bonus miles, those that spend $500 can receive 1500 miles, and those that spend $1000 can earn 4000 miles. See www.thanksagain.com/CAE for specific Terms and Conditions.

'We want to be a leader in consumer loyalty within the airport industry,' said Dan Mann, Columbia Metropolitan Airport's Executive Director. 'Thanks Again's automated rewards platform makes it easy for our most frequent travelers to earn miles when they park at Columbia Metropolitan Airport.'

This program is managed by Republic Parking System in partnership with THANKS AGAIN.

Follow Columbia Metropolitan Airport on Twitter and Facebook.