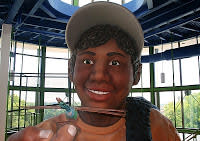 EdVenture Children's Museum
, Columbia's only museum dedicated to the imagination and mind of the child (or the inner child), is hot '
famously hot
' this summer.
I made my first trip to tour EdVenture last week, and I must say - I'm sold! The interactive exhibits were the perfect blend of brain-boosting activity and imaginative play for kids ' and adults, actually. I highly recommend it as a family day trip for out-of-towners or locals. It's a perfect day-cation, and there are a few special features this summer you'll want to catch before their season has passed!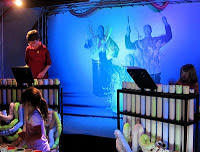 Until September 19, the museum is featuring a seasonal Blue Man Group: Making Waves exhibit. The new exhibit opened this summer and gives children the opportunity to interact with and explore sounds in exciting ways ' combining sounds and rhythms to create music, changing voices through pitch and vibration and simply making their body a sound machine. This is one wave you'll want to catch!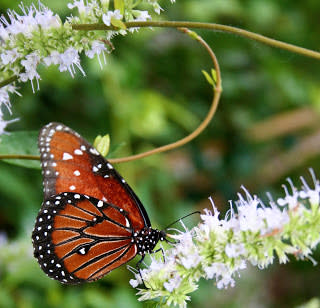 If you're looking for a more peaceful exhibit after the boost of the Blue Man Group, check out
Blooming Butterflies
, another seasonal exhibit showcasing more than 20 different species of butterflies in a natural outdoors atmosphere. Children can even see the transformation from caterpillar to cocoon to beautiful butterfly. This is the second season EdVenture has featured Blooming Butterflies'this time open until October 10, 2010. Blooming Butterflies is free for members or just $3 per person with regular museum admission -- and it's a wonderful opportunity for you and your little ones to get an up-close view of the life stages and beauty of the transforming creatures.
Though special exhibits change seasonally, EdVenture always features exhibits like 'Eddie' and the 'World of Work.' As soon as you walk in, you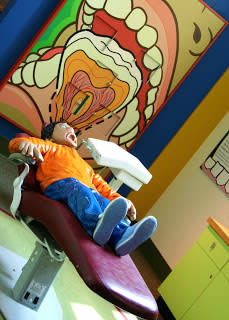 're greeted with the world's largest child, Eddie, the 40-foot-tall boy that allows you to venture through Eddie's insides. After climbing through Eddies's digestive system, make sure to head over to
BodyWorks
and learn a little more about the human body. The exhibit even includes a dentist office, and - my personal favorite - the over sized 'Operation' game.
I was very impressed with the kids' complete engagement and excitement throughout each exhibit and activity. From riding the camel and playing West Africa dress-up in the
From Here to Timbuktu
exhibit to shopping at the supermarket and sliding down the fireman pole in
World of Work
, the kid-sized city, children are welcomed to play, imagine and learn. Other year-round exhibits include
The Great Outdoors
,
My Backyard
,
Aha Factory
,
Critter Garden
,
Mission Imagination
and
Cyberloft
.
EdVenture really has too much to offer to pass up! For just $9.50 per child or adult, it's easily a complete day of famously hot fun for the kids - and even for the grown-ups, too! For a sneak peek, check out a few snaps from our trip on Columbia's
Flickr
page!
For more information about EdVenture and its exhibits, visit
http://edventure.org/
.
Follow EdVenture on

Facebook
and

Twitter
.

Columbia, SC on
Flickr