Restaurant Week Columbia is coming to an end, so hurry out and catch the deals before you miss them! With one night of great Restaurant Week deals remaining, you'll want to see these mouth-watering menus. Here's a sneak peek into a few more deals and local restaurants participating in Restaurant Week!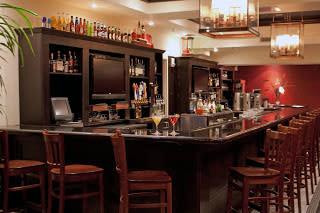 Main Street Restaurant at the Sheraton Hotel
Main Street Restaurant is located in what use to be part of Underground Columbia and is now the Sheraton Columbia Downtown Hotel's restaurant. The Sheraton is a proud recipient of the South Carolina Green Hospitality Alliance Three Palmetto Facility Award and the 2010 Historic Columbia Preservation Award. Check out their gourmet prix fixe menu for three courses for $33.
First Course
Choice of
Seafood Crepe Bundle
AND
choice of
Soup Du Jour
or
Mixed Green Salad
Baby Mixed Greens with Artichoke Hearts and Strawberries with Raspberry Vinaigrette
Choice of Entree
Rib Eye-12oz
Sterling Silver Aged Rib Eye with Port Wine & Wild Mushroom Sauce
Grilled Ginger Chicken
Marinated with Ginger Teriyaki Sauce
Ginger Glazed Salmon
With a Mango Coconut Cream Sauce
Three Cheese & Wild Musroom Crepe
Freshly Made with Feta, Parmesan, Emmental Cheese and Spinach, Baked and Topped with Wild Mushroom Cream Sauce
Choice of Dessert
Chocolate Cake
Citrus Creme Brulee
or
Chocolate Molten Cake

Ristorante Divino
Ristorante Divin
o
has been delighting South Carolina patrons with authentic Northern Italian cuisine for more than 37 years from Fulvio Valsecchi, chef and owner who was born and raised in Italy. You'll love the old world charm and excellent fresh flavors of the family-run restaurant. This menu is full of authentic Italian dishes, straight from a true Italian chef. Ristorante Divino is located on Gervais Street in the Vista. Reservations are recommended.
Three Course Dinner for $32 per person
Choice of Appetizer
Lobster Bisque
Maine Mussels
Steamed in Olive Oil, White Wine and Garlic
Fried Calamari
served with Pesto and Marinara Sauce
Classic Caesar Salad
Choice of Main Course
Fresh Fish Of the Day
Scampi Divino on Spaghettini
Large Shrimp tossed on Olive Oil, Garlic, White Wine, Plum Tomatoes and Capers
Roast Rack of Lamb "Half Rack"
Garlic Mas
hed Potatoes, Braised Baby Spinach, Cabernet Wine Sauce
Veal Marsala
Medallions of Veal served with Mushrooms, Marsala Sauce and Risotto
Choice of Dessert
Tiramisu
Warm Chocolate Bread Pudding served with Vanilla Ice Cream
Italian Cheesecake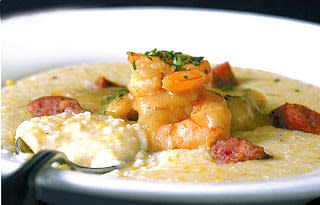 Blue Marlin Restaurant
Well-known for their Low Country classics like their famous shrimp and grits, Blue Marlin Restaurant has been both locally and nationally for great Southern cuisine. The restaurant has put together a sampling of their customers' favorite Low Country classic dishes for Restaurant Week. Blue Marline is located on Lincoln Street in the Vista and takes reservations online at www.BlueMarlinColumbia.com.
Three Course Meal $30 per person
Choice of First Course
Crab Cake
Authentic low country recipe made with lump and claw crabmeat served with sweet onion remoulade and roasted corn salsa
Candied Pecan Salad
Spring mix with candied pecans, bleu cheese, dried cranberries and herb vinaigrette
BLT Salad
Iceberg and Romaine lettuces, vine ripe tomato, and bacon tossed with ranch dressing
Cup of the She Crab Soup
Fresh crab meat in a rich, creamy soup served with a spoonful of sherry
Choice of Main Course
Mahi Orleans
Fresh Mahi topped with shrimp & crabmeat in a wine butter sauce
Seafood Platter
Crispy flounder & shrimp
Shrimp and Grits
Stoned Ground Adluhâ?¢ grits topped with creek shrimp, andouille sausage & tasso gravy
Cab Filet of New York Strip
Certified Angus Beef, topped with a dried cherry red wine Demi-Glace
Buttermilk Fried Ashley Farms Chicken Breast
Breaded in our Firecracker breading
Choice of Dessert
Creme Brulee Cheesecake
Vanilla bean cheesecake with a caramelized sugar topping, vanilla wafer crust and topped with fresh berries and strawberry sauce
Sweet Potato and Apple Cobbler
With a sweet potato-pecan biscuit crust, served with vanilla ice cream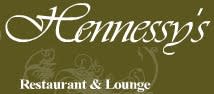 Hennessy's Restaurant and Lounge
Hennessy's Restaurant and Lounge is one of Columbia's landmark restaurants, overlooking Main Street for 26 years. The restaurant offers elegant dining in a comfortable atmosphere and offers a wide selection of gourmet food, cocktails and an extensive wine selection. Their three course menu for $30 is one to crave - not to mention an amazing deal for fine dining.
Three Courses for $30 per person
Choice of First Course
Smoked Salmon Pinwheels over Toast Points
Coconut Shrimp
Calamari with Thai Chili Sauce
Brie
House Salad
She Crab Soup
French Onion Soup
Choice of Second Course
Cinnamon Red Chile Black Angus Beef Filet
Salmon Oscar
Chicken Picatta
Vegetarian Pasta with Wild Mushrooms
Choice of Third Course
Creme Brulee
Turtle Cheesecake
Warm Apple Crisp ala Mode
Godiva Chocolate Layer Cake  

Yesterday's Restaurant and Tavern
A local favorite for families, college students and Columbia natives, Yesterday's Restaurant is simply good eating for a decent price, and Restaurant Week's three courses for $14.99 deal only enhances the affordability. Their come-as-you-are atmosphere and eclectic menu makes it a great choice for eaters of all sorts. Visit Yesterday's Restaurant and Tavern in Five Points.
Three Course Dinner for $14.99 per person
Choice of Soup or Salad
Cuban Black Bean Soup
Soup Of The Day
Tossed Dinner Salad
Choice of Entree
Low Country Shrimp And Grits and One Vegetable
Blackened Sea Bass over White Rice With Two Vegetables
Choice Hand Cut Ribeye and a Baked Potato
Battered Sea Bass over Grits and One Vegetable
Marinated Flank Steak and Two Vegetables
Choice of Dessert
Banana Pudding
Praline Pumpkin Pie
Carmel Apple Pie (heated)  

The Great American Grill at the Hilton Garden Inn
The Great American Grill located at the Hilton Garden Inn Columbia hotel features uniquely prepared American cuisine not only through room service, but also for dining in. You won't need to make an overnight trip - though that is a tempting stay-cation idea - to experience fine American favorites at The Great American Grill. Check out their menu fit for all tastebuds:
Choice of Appetizer
Mixed Greens Salad
Crisp Garden Medley ~ Candied Walnuts ~ Cucumber Salad ~ House Balsamic Vinaigrette
Morel Mushroom Crostini & Romano Bruschetta
Morel Mushroom Confit Tossed in a Mushroom & Thyme Volute Spread on Toasted Baguette ~ Thinly Sliced French Bread ~ Decadent Romano Creme de Fromage
Great American Crab Cakes
Pan Seared Delicate Blue Crab Cakes ~ Charred Vegetable Salsa ~ Remoulade Dillonoise
Choice of Entree
Panko ~ Asiago Encrusted Chicken
Filet Mignon
Grilled to perfection Certified Angus Beef Tenderloin ~ Roasted Morel Mushrooms, Grilled Asparagus ~ Veal Demi Glaze
Lamb Chops
Seared Domestic Rack of Lamb ~ Grilled Parsnips ~ Sauteed Arugula ~ Fig Demi Glaze
Black Pearl Scallops
Fresh Seared Black Scallops ~ Roasted Vegetables & Radicchio Salad ~ Saffron Cream Sauce
Choice of Dessert
Turtle Cheese Cake
Blackberry Cabernet Sorbet
Chocolate Raspberry Yule Log Cake
Key Lime Pie  

Gervais & Vine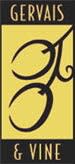 Gervais & Vine is great for a girls' night out or a romantic night out with that someone. If you're a fan of wine bars, this will be your go-to place for great Mediterranean tapas and wine. Their Restaurant Week menu includes a three course meal for under $30 and includes a complimentary glass of wine, of course. As its name gives away, Gervais & Vine is located in the Vista on Gervais Street.
Three Course Dinner for $25.99 per person
Choice of
Starter
Lobster Ravioli
Tuscan Caesar Salad
Italian EggRoll
House Salad
Choice of Entree
Bacon Wrapped Petite Filet Mignon
Baked Lasagna
Red Snapper Santa Lucia
Grouper DaVinci
Petite Rack of Lamb
Chicken Saltimbocca
Vegetable Ravioli
Choice of Dessert
Tiramisu
New York Cheesecake With Fresh Berries
Enjoy a complimentary glass of house wine with entree during Restaurant Week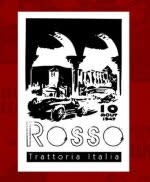 Rosso Trattoria Italia
Rosso Trattoria is an elegantly casual Italian trattoria created by one of the founders of local favorites Mr. Friendly's, Cellar on Greene and Solstice Kitchen. You'll love the new, modern atmosphere and be comforted with simple, rustic Italian cuisine. With wood-burning oven, you'll find flavorful dishes complimented by a wide variety of craft beers and Italian spirits. Rosso Trattoria is located off Rosewood Drive at the back corner of Trenholm Plaza and accepts reservations online.
Three Course Meal $27 per person
Choice of First Course
Spiedini del Gamberi
Wood-Grilled Shrimp Skewer with Basil Pesto
Polenta Fritto Fried Polenta Cake
with Herbed Ricotta-Goat Cheese
Insalata di Casa
Baby Mixed Greens with Citrus Vinaigrette, Wood-Roasted
Beets, Gorgonzola Cheese and Candied Walnuts
Zuppa del Giorno
Today's Soup
Choice of Main Course
Chianti-Braised Montana Ranch Piemontese Beef Short Rib
with Balsamic Pan Sauce with Rosemary-Garlic Mashed Potatoes
Wood-Grilled MahiMahi
with Salsa Verde and Rosso Potatoes
Ashley Farms Chicken Parmigiana
over Fettucine
Tuscan Shrimp 'n Grits
with Pinot Grigio-Garlic Butter over Polenta
Butternut Squash Ravioli
with Brown Butter Sauce, Sage and Parmigiana-Reggiano
Choice of Dessert
Classic Tiramisu
Creme Brulee Cheesecake
Molten Chocolate Lava Cake
with Wholly Cow Vanilla Ice Cream
Duo of Gelato
Add a glass of our Vino di Casa Bianco or Rosso for only $4 more!
It's not too late to late to plan a night out at your favorite (or soon to be your favorite) restaurant and catch these Restaurant Week deals before they're gone! Make reservations now, and visit
www.restaurantweekcolumbia.com
for all participating restaurants and menus.
Don't forget about the
"Ultimate Restaurant Week Giveaway!"
Make sure you enter for a chance to win $50 gift certificates to each of the participating 27 restaurants! Enter through
Facebook,
Twitter
, or
online
.