Free Weekend Tours of the South Carolina State House
Thursday, January 31, 2013 11:59 AM by Sarah Katherine Shearin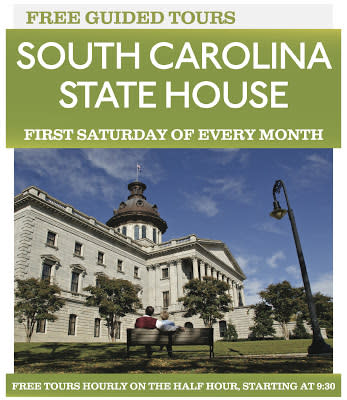 The South Carolina State House offers free, guided tours throughout the week - and, a new addition, weekend tours on the first Saturday of each month. Beautifully anchoring Main Street, it's steeped in fascinating history from the 1800s and beyond. 

The South Carolina State House opens its doors the first Saturday of each month to let visitors step inside and walk through the history of the house and grounds. The free tours, which will take place this Saturday, April 6, take guests in and around the state capitol building.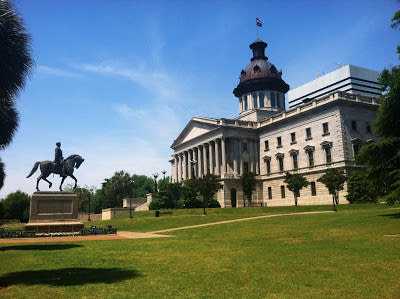 Outside, you'll see where cannons shelled the blue granite walls of the unfinished Capitol building in 1865 and where, 100 years later, tens of thousands of citizens rallied on behalf of Americans' civil rights. You won't miss the breathtaking 43-foot high Corinthian columns, said to be some of the largest columns in the world. Inside, you'll find white Georgian marble walls, pink and white marble floors, granite columns and an arched ceiling, striking carvings and stained glass windows in the main lobby.



Take a look -- but trust us, it's well worth the step inside: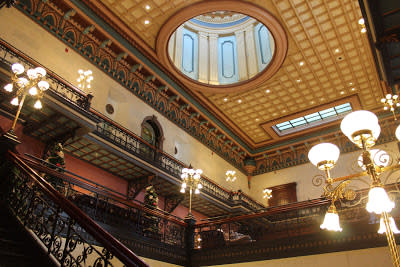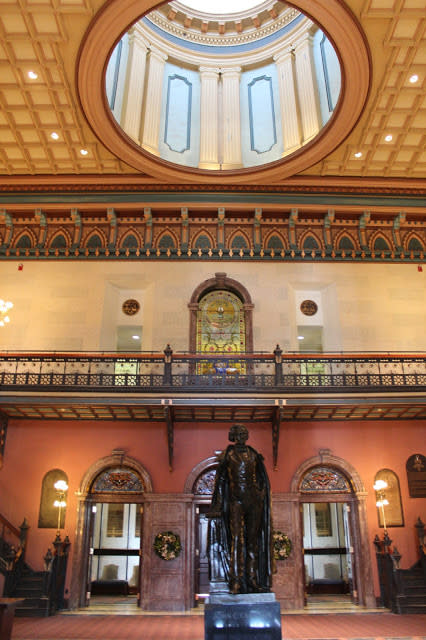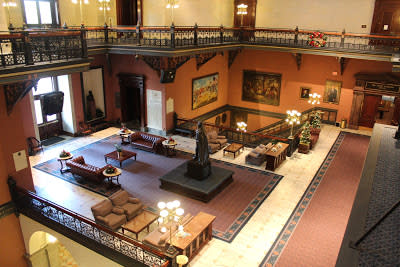 The first Saturday tours run on the half hour of each hour, with the first tour at 9:30 am and the last tour at 3:30 pm. No tour is offered at 12:30 pm.

Guided tours of the interior are also available Monday through Friday from 9:00 am to 5:00 pm. Reservations are not required. Self-guided walking tours of the State House grounds are also available. You can pick up a brochure at Columbia Regional Visitors Center.

For more information on the South Carolina State House, visit columbiacvb.com/statehouse or call 803.734.2430.