Get 'Famously Hot & Cocky' for ESPN College GameDay
Wednesday, October 6, 2010 2:27 PM by Mandi Engram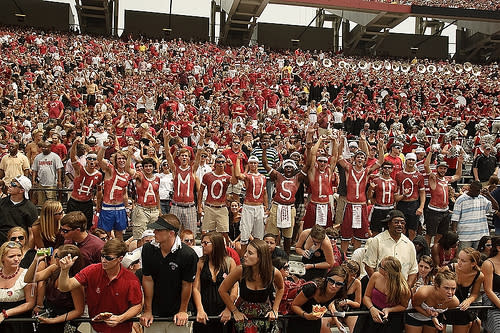 ESPN College GameDay presented by The Home Depot is headed to Columbia, SC this weekend as the South Carolina Gamecocks take on Alabama Crimson Tide.

College GameDay will broadcast from the Horseshoe on the University of South Carolina campus. Fans are invited to the live three-hour show, featuring Chris Fowler, Lee Corso, Kirk Herbstreit, Desmond Howard and Erin Andrews, which will be aired nationally beginning at 9:00 a.m. ET, Saturday, October 9, on ESPNU with the final two hours on ESPN.

The Gamecocks will host the defending national champion Crimson Tide at Williams-Brice Stadium at 3:30 p.m. CBS will televise the game, featuring hosts Verne Lundquist, Gary Danielson and Tracy Wolfson.

The Home Depot will offer a chance to win tickets to the game and VIP College GameDay passes at their location on 285 Forum Drive, Columbia, SC 29229 this Friday, October 8 from 4:00 to 6:00 p.m.

This is an excellent opportunity to showcase our city to ESPN and the rest of the nation, so let's get 'Famously Hot & Cocky' for game day!