Half-Moon Outfitters' New Home is as Cool inside, as it is Out!
Friday, June 10, 2011 4:13 PM by Kim Jamieson
I have always been a huge Half-Moon Outfitters fan. In high school I would wear their T-shirts and plaster their popular stickers all over my Jeep Cherokee, but deep down, I hated the outdoors and whenever forced to venture into the unknown, I would go, but would secretly be counting down the minutes until the trip was over.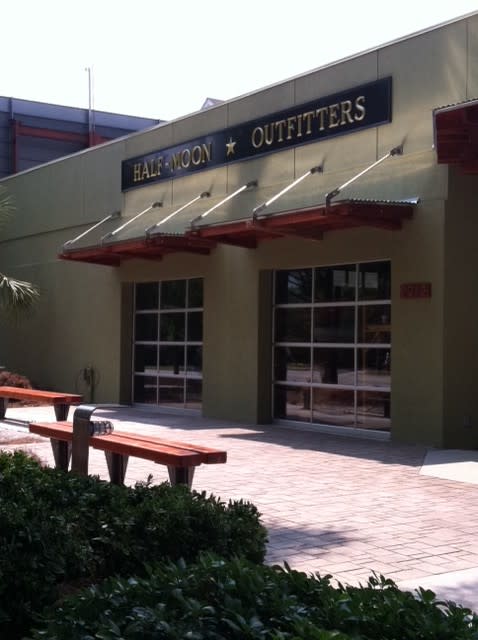 Many have called me a poser. So what if I own a few pairs of Chaos sandals, a North Face backpack, a Mountain Smith lumbar pack (totally different than the backpack mind you), and two North Face jackets. I like the look of outdoor gear. I just don't want to really use it to survive in the elements. So sue me!

Butâ?¦ never fear! Today my attitude started to change after gracing the doors of the new Half-Moon Outfitters located at 2912 Devine Street. All I have to say is wow!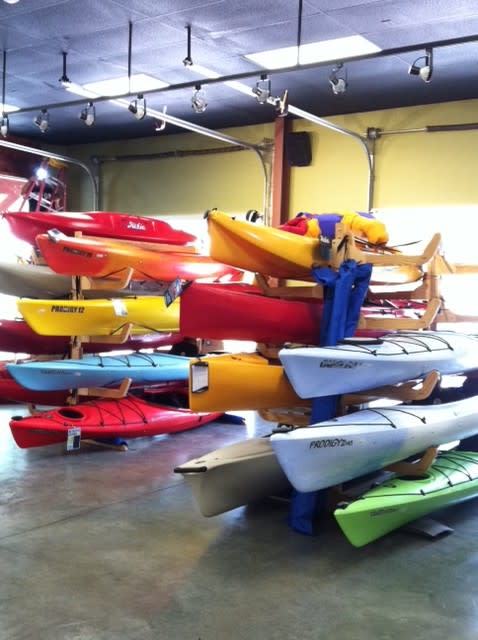 From the moment you walk in, it's a bit of adventure sensory overload. In one corner you have rustic tents and hanging sub-zero sleeping bags, in another you have a wall of kayaks, hiking sandals and boots, ski jackets and every piece of essential gear you would need to climbâ?¦Mt. Everest. Seriously they have everything!

In addition to all of this, the store is decked out with fun art all over the walls. One that caught my eye was done specially for the store by Columbia's favorite, sometimes elusive, but wildly popular Ernest Lee, aka 'The Chicken Man'.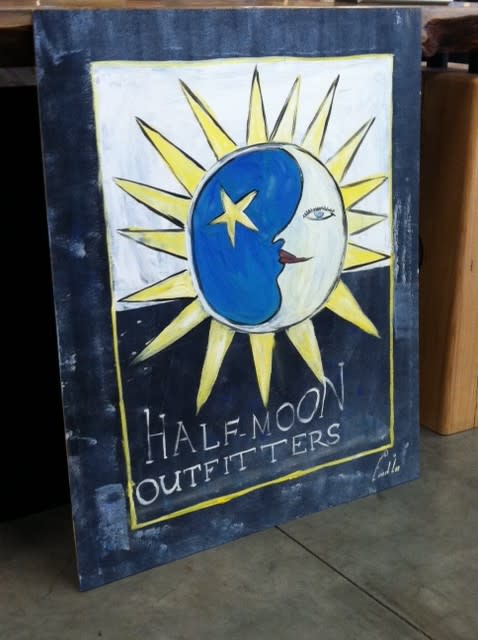 While everything inside is pretty awesome, the outside boasts something no other store in ALL OF SOUTH CAROLINA has. Check this outâ?¦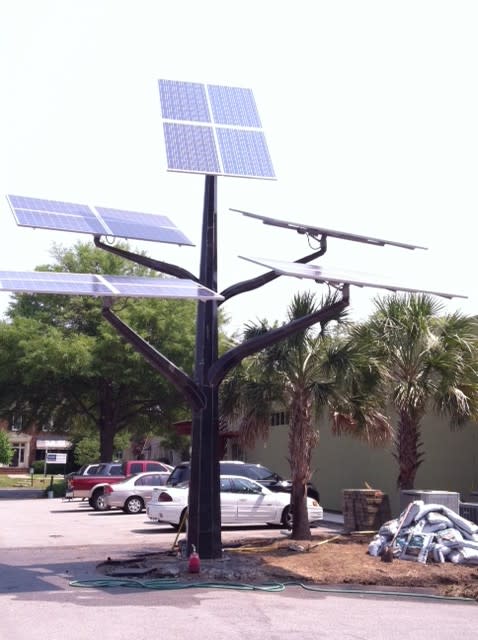 Isn't that awesome?! This solar tree, similar to solar panels used on roofs, will be a major source of renewable energy for the store; making Half-Moon Outfitters one of the most environmentally friendly stores in the capital city. When asked about the solar tree, store manager and trail runner extraordinaire, Katie Walsh said, 'Half-Moon wanted to show Columbia what the company believed in before they even came inside. We put a lot of thought into the store's design and incorporated as many recycled materials as possible. We love nature and want to do our part to preserve it.'

For more information about Half-Moon Outfitters on Devine, please visit www.halfmoonoutfitters.com.