Historic Olympia Hosts Free Family Festival
Wednesday, April 17, 2013 4:32 PM by Guest Blogger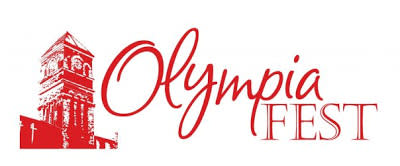 Celebrating its sixth year on Saturday, April 20, Olympia Fest promises to delight festival goers with history, family fun activities, arts, crafts, live music and an exhilarating Quarry Crusher Run.

History
Tours of the Historic Olympia area, (including the Vulcan Materials' Olympia Quarry), narrated by local notables sharing stories of truth and possibly a little fiction, will be available all day. Period docents will also be traveling through the festival sharing stories of the neighborhood's mill history. Tours of the historic Olympia and Granby Mills, which have been converted into contemporary apartment homes, will also be available.

Music
Bring a lawn chair and relax on the green to listen to great local music including The Restoration, Story Squad, Condor All Star Steel Pans, Dreher High School Jazz & West African Drum Group, and much more!

Entertainment Line Up
10:00 am   Conder Allstar Steel Pans (Lawn)
10:30 am   Story Squad (Stage)
11:30 am   Brittani Gladden (Stage)
12:15 pm   Chris Compton (Stage)
1:15 pm     Drum Circle ' LAWN
2:00 pm     Dreher' Drum JAZZ (Lawn/Stage)
3:00 pm     Shades of Soul (Stage)
4:00 pm     The Restoration (Stage)

Lunatrix hula hoopers, stilt walker, face painter on lawn from 10:00 am - 5:00 pm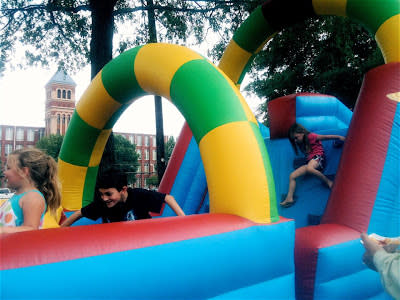 Quarry Crusher Run
Only 200 runners are being allowed to run the 3.72 mile challenging terrain through a landscape of granite and stone cliffs to the depths of the Vulcan Quarry in the 2nd Annual Quarry Crusher Run. The real test of Columbia's most challenging foot race is the climb back out from the depths, a grueling 1.5 mile climb at a 10% grade. Sign up at quarrycrusherrun.com.

Parking and More Information
This non-alcoholic event will be celebrated in the green space in front of the Olympia and Granby Mills Apartments. Entry to the festival is free. Quarry bus tours are $5.

Festival parking is available in the paved lot by the festival site; on Heyward Street and side streets; in the lot adjacent to Cornerstone Church at Heyward and Wayne; and in the Southside Baptist Church lot on Whaley Street.

This year's family-friendly event is scheduled to take place from 10:00 am until 5:00 pm. For more information visit OlympiaFest.com.