Inside Boo at the Zoo with Austin, Age 10
Tuesday, October 30, 2012 11:10 AM by Guest Blogger
Tonight is your last chance to dress up the kids and visit Riverbanks Zoo & Garden for their annual 'Boo at the Zoo'! If you've never experienced the zoo's Halloween fun, get the inside scoop straight from the source, 10 year-old Austin:

Boo at the Zoo was fun. The weather was perfect for a night at the zoo. My sister and I were able to dress up in our Halloween costumes, which was really cool. I was a vampire and my sister was a hippie.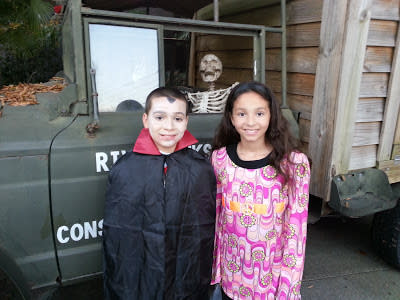 When we arrived at the Zoo, I was really excited. You could hear the Halloween music playing. There were people everywhere, and they were all dressed up in different costumes. My favorite was the family that turned a little red wagon into a fire engine and then dressed their kids up as fire fighters. It was really cute. When it got dark, it was really cool to walk around and see all the lights. I didn't expect to see so many lights on the trees.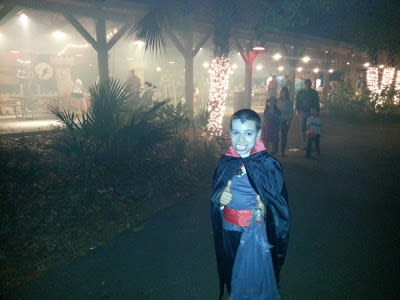 I thought it was funny that there were skeletons in the zoo truck. The best part was all of the candy stations that were scattered around the Zoo. The people that were handing out candy were nice and liked my costume. There were pit fires, marshmallows, and s'mores. I had such a good time at Boo at the Zoo.