It's a Smash: New Burger Joint on Devine
Wednesday, December 12, 2012 11:01 AM by Renée Chow
If you like burgers, you're going to love your burger smashed! Smashburger opened its first South Carolina location today on Columbia, SC's Devine Street.

Sprinkled with spices and a little "magic," a Smashburger tastes delicious. What makes it so good? When you smash the burger, it creates a sear that seals in the flavors and gives you "a burger you taste with every bite," according to founder Tom Ryan. We agree!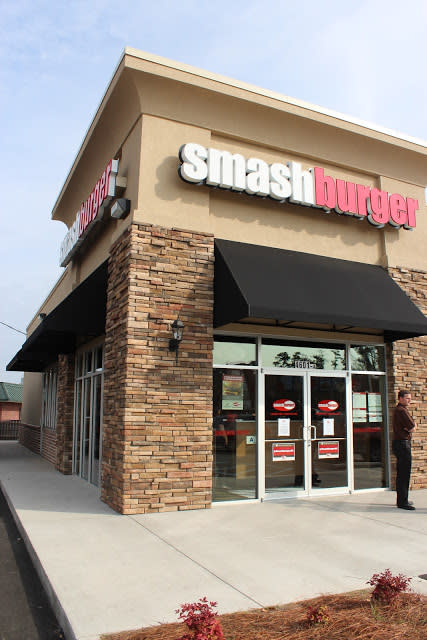 Smashburgers have distinctive ingredients. Try the locally inspired Carolina Chili Smashburger with American cheese, beefy chili, Duke's mayonnaise (a Southern staple!) and coleslaw on a pretzel bun. Like your burgers famously hot? Try the Spicy Baja Smashburger with pepper jack cheese, guacamole, spicy chipotle mayo, fresh jalapeños on a spicy chipotle bun. If you like everything on your burger, create your own!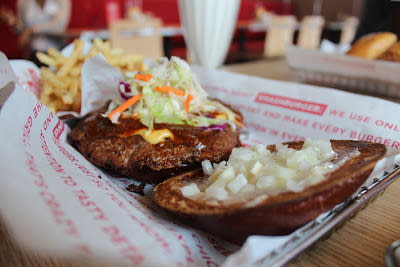 Not a fan of red meat? Smashburger has equally delicious Smashchicken sandwiches (grilled or crispy) and huge salads. Try the Spinach & Goat Cheese Smashchicken Sandwich on a multigrain bun or the Harvest Salad loaded with raisins, cranberries, sunflower and pumpkin seeds, and blue cheese. At Smashburger, there's something for every member of the family.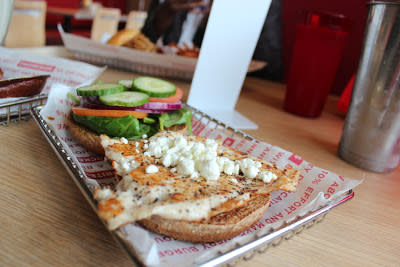 Always paying attention to details, Smashburger offers some delicious sides too, including Smashfries (regular or sweet potato fries tossed with rosemary, olive oil and garlic). You can also get fried pickles, veggie frites, chili cheese fries or haystack onions. Yum!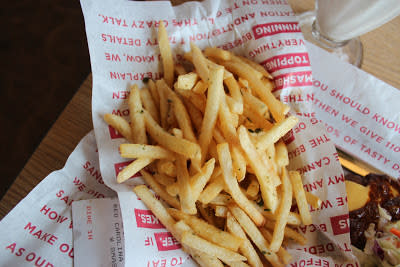 We're not done! Smashburger gets better, offering Häagen-Dazs® milkshakes and floats. We're serious, y'all -- this place is good.

Head to 4601 Devine Street to welcome Smashburger to Columbia, SC!  For every Smashburger or Smashchicken sandwich sold throughout December, Smashburger will donate $1 to Big Brothers Big Sisters of Greater Columbia. Keep up with Smashburger on Facebook and Twitter.



Want to find more places to eat in Columbia, SC? Visit our website to get the shake on where to eat in the Columbia region. Drop us a line on facebook or twitter, or leave us a comment below, to let us know which burger was your favorite!