Jazz up your weekend with Jazz Under the Stars Jazzfest
Friday, September 7, 2012 2:52 PM by Meredith Almond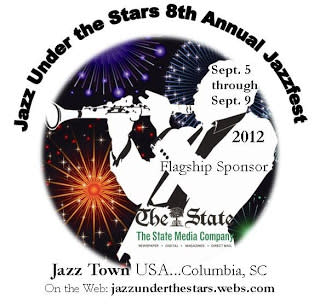 The Skipp Pearson Jazz Foundation presents the 8th Annual Jazz under the Stars Jazzfest Friday, September 7 and Saturday, September 8 at 6:00 pm on the North Lawn of the South Carolina State House.

Jazz under the Stars Jazzfest is hosted by the Skipp Pearson Jazz Foundation to foster a greater appreciation of live jazz music. This year's theme is Let Freedom Swing and will celebrate the 1930's swing era of jazz music.

Bring your dancing shoes to the State House lawn for free swing dance lessons! Lessons begin at 6:00 pm on Friday and Saturday night and are taught by the Richard and Breedlove dance duo and the Southern Grooveline dance project.

Live swing and jazz music by Skipp Pearson will follow from 7:00 pm ' 9:00 pm. Each evening, music lovers will hear live music by both master and up-and-coming jazz musicians from across the state.

The Jazzfest continues with VIP After Party & Jam Sessions at Le Café Jazz. This is not a free Jazzfest activity ' view their website for pricing information.