Kicking Off 2013 St. Pat's in Five Points: Friday, March 1
Thursday, February 28, 2013 11:34 AM by Meredith Almond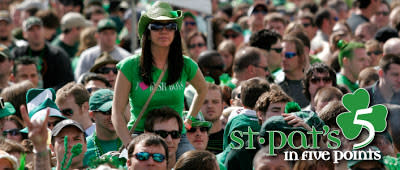 You don't have to wait until March 16 to get into the green and Gaelic spirit with St. Pat's in Five Points. Meet us at the Five Points fountain Friday, March 1 at 5:00 pm for the Official 2013 St. Pat's in Five Points Kick-off!

This Friday, you can take part in the ceremonious Five Points fountain-dying - where the water will run as green as a leprechaun himself. Each year, hundreds of little leprechauns (and their much taller chaperones) come out to help dye the fountain green in anticipation for the shamrock-shaking festivities ahead.
Joining the fountain-dying will be the national award-winning Rince N'ah Eireann Irish step dancers, accompanied by bagpipers dressed in traditional Irish garb.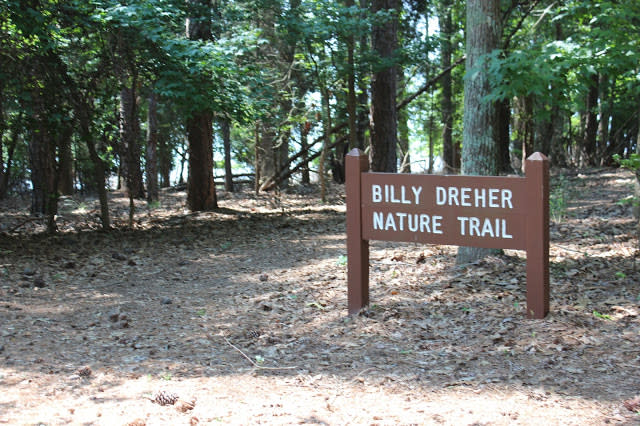 While you're in Five Points...keep an eye out for Logan, a bronze Leprechaun who hides in multiple locations across the district. Can you find them all?


More events leading up to the 2013 St. Pat's in Five Points Festival:
The Pageant: 3rd Annual St. Pat's in Five Points Beauty Pageant at C.A. Johnson High School on March 2: The search to find the loveliest ladies in the land! Winners will be crowned from all age groups and given the chance to ride on an exclusive float during the St. Pat's Parade. Want to be a part of the parade? Download an application to make your own float.
The Battle: Vote for your favorite band for the Battle of St. Pat's! There are 8 bands, only one spot. Listen to their tracks and vote for the band you'd most like to see hit the stage at St. Pat's in Five Points.Winner announced March 8.
The Road Race: Are you a lean, green, running machine? Pre-registration for the Get to the Green 10K, 5K and 1 Mile Walk ends this week. The largest road race in the Midlands will lead you to the kick off of the St. Pat's in Five Points festival, and race registration includes ticket price. Download an application to be a runner.

Keep up with St. Pat's  in Five Points on Facebook and Twitter. For full St. Patrick's Day events, browse our calendar of events or visit our St. Pat's in Five Points round-up. Make it a surprisingly irish weekend in Columbia, SC and book your hotel room.