Mezza Lebanese Bistro & Hookah Lounge Grand Opening
Friday, July 8, 2011 10:24 AM by Kim Jamieson
Last week the hip and thriving Congaree Vista area had yet another fabulous restaurant open for business. Mezza Lebanese Bistro & Hookah Lounge, located at 701 Gervais Street, had quite the turnout at their grand opening.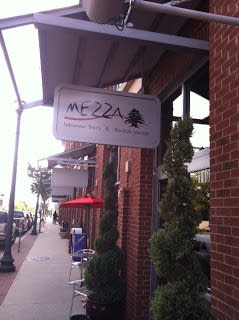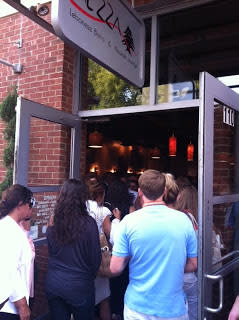 Upon gracing the doors of Mezza, one can't help but notice the black exposed piping lining the ceiling. I don't know if it's just me or what, but spaces with exposed piping always get a few more cool points in my book! I just love that industrial feel.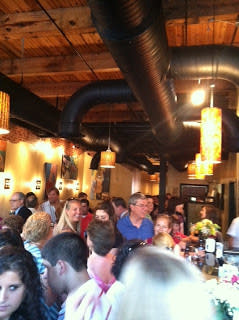 While some might think this lends to a colder atmosphere, Mezza has done a great job of coupling this feature with some warm, over-sized art pieces scattered throughout the dining area.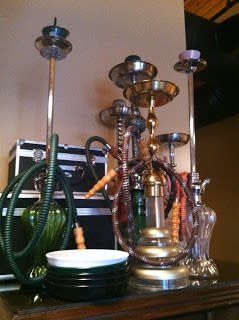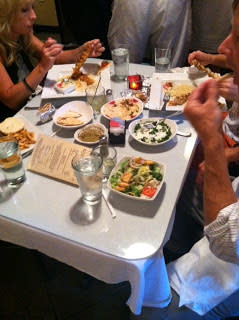 If the atmosphere has not motivated you to get off the couch, then Mezza's amazing take on Lebanese food will. Mezza serves up everything from chicken, beef and kafta kabobs to hummus with pita chips, vegetarian grape leaves, Mediterranean salads and baba ghannoug. (Isn't that a fun word? BABA GHANNOUGH!) For the perfect ending to a meal at Mezza, they have traditional Turkish coffee with a side of delicious baklava. What more could you want?
For more information about Mezza Lebanese Bistro & Hookah Lounge, visit them on
Facebook
and/or
Twitter
.