Miss South Carolina Pageant: Meet the Judges
Wednesday, June 8, 2011 5:29 PM by Kat Leitner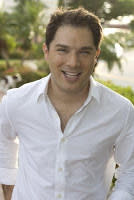 A native of Columbia, SC, Joel Connable is an Emmy Award winning reporter and news anchor and become an expert in the field of interview.  While in South Carolina, he was awarded a commendation from the State of South Carolina for his consumer reporting and his drive to help the citizens of the Palmetto State.  Joel has worked in Los Angeles, Miami, and New York.  His love of traveling the world has enabled him to become the host of Travel TV News, which is a television and radio program promoting the best vacation deals around the nation.  He has received many awards from the Los Angeles Press Club, the Associated Press, and the National Academy of Television Arts and Sciences.  Not only does Joel assist and reach many people through his love of broadcasting, he is on the Board of Directors of the Juvenile Diabetes Research Foundation, where he helps raise money for a cure of diabetes.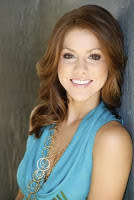 Known also as Miss America 2008, Kirsten Haglund, is only 22 years old and has recently traveled 20,000 miles a month while serving as Miss America 2008.  While traveling, Kirsten served as Goodwill Ambassador for the Children's Miracle Network, spokesperson for the Zerosmoke Company, an activist of Eating Disorders as a public health priority.  She has made appearances at Harvard University, National Press Club in Washington D.C., and the United States Congress, all while becoming a specialist in the field of community service and vocal talent.  The Kirsten Haglund Foundation, founded in February 2009, mission is to provide treatment scholarships to assist individuals and families battling eating disorders.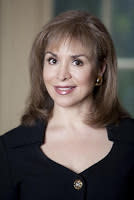 Beginning her career with the California Republican Party, during the Reagan campaign, and active in the Miss America Scholarship Fund,
Teri Galvez
became a prominent figure in the field of International Business and Pageantry.  Teri is the Founder and President of Paradigm Event Management and Marketing, Special Events, and Conference Planning Company whose clients include Fortune 500 Companies, Non-profits, and National Associations.  Along with developing colonial->
In addition, Teri serves as the Executive Director of the Miss District of Columbia Scholarship Organization. Under her leadership, District of Columbia has had two Top 10 placements and one Top 5 placement in the Miss America competition.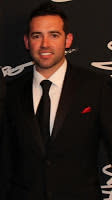 Parker Dearborn's passion for dance has enabled him to become incredibly successful in the field of fitness and dance.  Seventeen years ago, initially learning Ballroom, Latin, and West Coast Swing, Parker developed his immense love for West Coast Swing and became a professional dancer in his hometown of San Diego, California.  Because of his dedication to dance, he has spent countless hours competing, choreographing, judging, directing events, and traveling around the world to teach and spread his love of West Coast Swing.  His accomplishments include the most prestigious awards in the world of West Coast Swing: three time US Open Swing Dance Champion, two time Grand National Swing Dance Champion, inductee into the Dallas D.A.N.C.E. Hall of Fame for his repetitive wins at national contests.



Parker's drive and ambition has also led him off the dance floor.  He has appeared in the off-Broadway production of Swango and the Hollywood movie, Love and Dancing and choreographer for the television series, So You Think You Can Dance.




One of Parker's most significant impacts to the dance community is his creation of Project Swing.  This project offers free classes to beginners in hopes of expanding the community through West Coast Swing.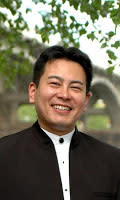 As Music Director of the South Carolina Philharmonic, since 2008, Morihiko Nakahara, is well known in the field of instrumental talent by generating dynamic artistic growth, rising ticket sales, and increasing recognition, and excitement for the orchestra both locally and nationally.  In addition, Morihiko is in his eighth season serving as Resident Conductor with the Spokane Symphony Orchestra.  He was featured in the League of American Orchestra's prestigious Bruno Walter National Conductor Preview in March 2005, led the symphonies of Toledo, Lansing, Peoria, Lubbock, Southwest Michigan, Billings, and Missoula, Chicago Pro Musica, and the Lexington Philharmonic. 
Morihiko's passion for music has lead him to develop music education concerts for all ages in the community.  I am proud to say, Morihiko resides in
'Famously Hot' Columbia, SC
!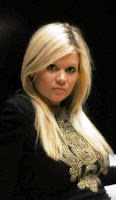 Quitting her job, only after sewing for six months, did not seem like the best idea for designer
Annabelle LaRoque
at the time, but she quickly became a sought after clothing designer and expert in the field of fashion.  The upscale shopping District of Columbia, SC became the starting location for her new fashion business,
LaRoque
Studio Boutique.  Women of all ages love the modern take on the classic design offered by Annabelle.  After only two years of business, LaRoque Studio Business expanded.  Annabelle's fashion line has been featured in publications such as Jolie, The State, Skirt Magazine, Charleston Magazine, Southern Living, and Fox News.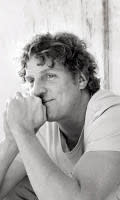 Mark Bryan
, songwriter and guitar player for multi-platinum Hootie & the Blowfish, has become very influential in the field of entertainment.  After receiving his Degree in Broadcast Journalism for the University of South Carolina in 1989, an entertainment career with the band Hootie & the Blowfish became apparent immediately.  After spending the last 20 years recording and touring, Mark has record two solo albums and produced 5 full-length albums, as well as co-written, and produced countless songs for other artists.

Stay up to date with the Miss South Carolina Scholarship Organization and Pageant on
Facebook
.