National Margarita Day: The Most Loved Margaritas in Columbia, SC
Friday, February 22, 2013 3:38 PM by Sarah Katherine Shearin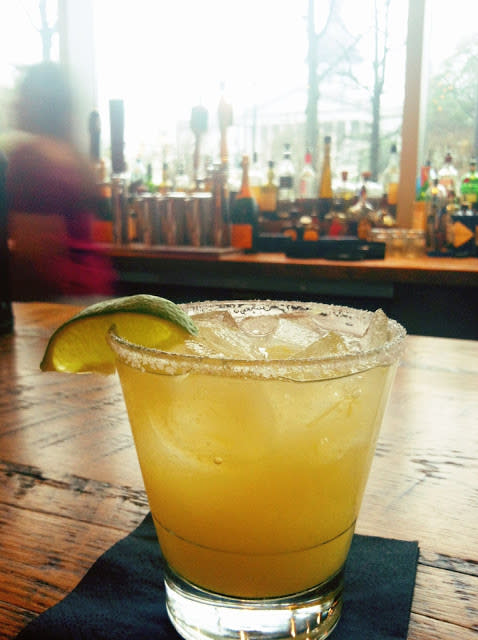 Classic margarita, made with house-made mixes at The Oak Table

It's National Margarita Day! What's the most loved margarita in Columbia, SC? In honor of the holiday (we indeed consider this a holiday), we asked our fans and followers to give us their favorite margaritas in town.

We found there's no clear winner to take home the gold for most loved, but here's a list of where you suggest to get a specialty (or especially great) margarita in Columbia, SC:

Cantina 76
You can't go wrong with Cantina's house margarita (2-for-1 during happy hour today!), but if you're ready for something a little special, their Strawberry Basil Margarita is de-lish. 

Motor Supply
No typical margaritas here. Try hibiscus-infused tequila (made with dried hibiscus flowers) to get that tart flavor. Ask for a margarita with fresh rosemary, a red sea salt rim and spicy pepper tequila to add a little heat.  

The Oak Table
This may be your ordinary margarita, but it's made with all house-made mixes. And the view of the State House from here is just the cherry (or should we say lime) on top of a good hand-mixed margarita. 

Blue. Tapas Bar & Cocktail Lounge
For those celebrating today and watching their weight, Blue. has a skinny "rita" made with Herradura Blanco 100% Agave Nectar. 

Eric's San Jose on Garners Ferry
We hear their classic margarita, frozen or on the rocks, with chips and their to-die-for salsa make a good combo. 

@116 Espresso and Wine Bar
Ever tried @116's Yuzu Margarita, with a cayenne pepper and a salt rim, or the Chipotle "Margarita," with chipotle sour mix and vodka? Well, we think you should.

Monterrey Mexican Restaurant
The place for your basic margarita or a frou-frou fruity concoction, if you're into that kinda thing.

Real Mexico
We suppose these are as close to the real deal as a 'rita can get.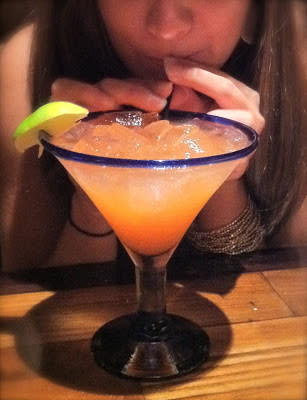 Longhorn Steakhouse
The Watermelon Margarita comes highly recommended.

Tio's Mexican Cafe
How can you go wrong with $2.00 margaritas every day? We hear the blueberry is a good choice.

7 Mares
Tequila - check. Sour mix - check. Bowl of it - check. Upside-down Corona bottle in your margarita? Check! Get your Margarita Bowl for $13.50 at this authentic Mexican restaurant in Lexington.


Know of another fabulous margarita in town? Leave us a comment or drop us a line on Facebook or Twitter, and let us know about your favorite margarita!