National Park Week: April 16-24, 2011
Monday, April 18, 2011 7:07 PM by Mandi Engram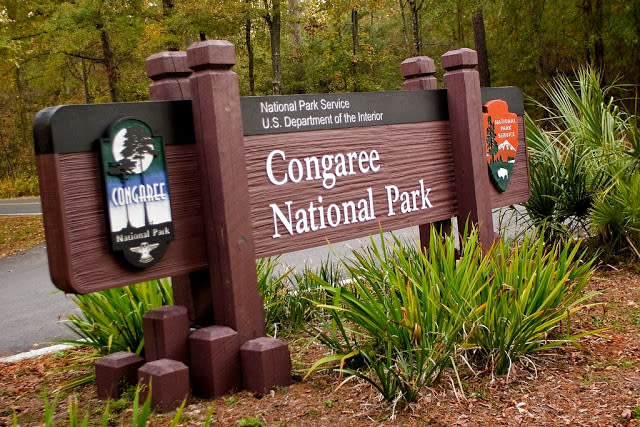 Did you know that this week is National Park Week? That means admission is FREE to national parks across the country April 16-24, 2011! What's even better is that admission to Congaree National Park -- South Carolina's only national park -- is always free.

Congaree National Park offers hiking, primitive camping, bird watching, picnicking, canoeing, kayaking, and nature study. A ranger is provided for all interpretive walks and canoe tours. The 22,000 acre National Park protects the largest intact tract of old-growth bottomland hardwood forest remaining in the United States and contains some of the tallest trees in Eastern North America, with one of the highest canopies in the world, broad bio-diversity, and old-growth forest. The park is recognized as International Biosphere Reserve, National Natural Landmark, Wilderness Area, and Globally Important Bird Area, and is now open 24 hours a day. It's one of my favorite spots to getaway and hike, canoe, fish, tour, or camp year-round!

On weekends throughout the year, rangers provide free guided canoe tours along Cedar Creek with advance reservations, where you can paddle through this unique, old-growth bottomland forest filled with large bald cypress and water tupelo trees draped with Spanish Moss, while the sounds of songbirds, owls, and woodpeckers fill the air. White-tailed deer, otters, and raccoons may also be spotted along the banks of Cedar Creek. Reservations must be made in advance by telephone. Please call the Harry Hampton Visitor Center at 803.776.4396 ext. 0 to make your reservation and speak with a park ranger; do not leave a message. View additional tour and reservation information.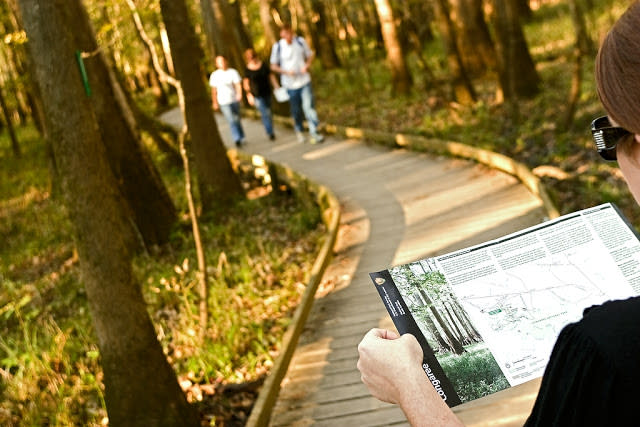 Did You Know?
Congaree National Park ranks among the most diverse forest communities in North America. There are 22 different plant communities in the park. It also has the largest Loblolly Pine in the United States. It is as tall as a 16 story building.

Keep up with the National Park Service on Facebook, Twitter, YouTube and iTunes -- or Friends of Congaree Swamp on Facebook.