Nickelodeon Theatre "Green on Screen" Series Kick-Off
Monday, December 5, 2011 4:32 PM by Mandi Engram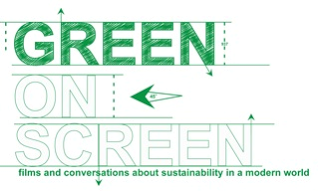 To announce its Green on Screen Community Film Forum series, The Nickelodeon Theatre, South Carolina's only non-profit art house theater, will present a screening of the new 30-minute documentary River Time Tuesday, December 6 at 5:30 pm at 937 Main Street.

Green on Screen is designed to facilitate a community-wide conversation through film about the impact we have on the environment. Officially beginning in January 2012 and running through June, Green on Screen is a six-month series of films and conversations about sustainability in a modern world. Several special events are also lined up and the Nickelodeon Theatre will offer passes for the entire series.

River Time inspired South Carolina writer and naturalist John Lane's new book My Paddle to the Sea. The story is about Lane's epic canoe journey from his tiny backyard creek in Spartanburg, S.C. all the way to the Atlantic Ocean. During the 300-mile, 11-day trip with friends through South Carolina, Lane set sets out to fulfill his lifelong dream and complete a book depicting his journey.

Along his travels, Lane encounters the history and nature of undiscovered areas of South Carolina; embarking upon ancient Indian artifacts and native flora and fauna as well as the reality of man's impact on the environment while navigating through unexpected garbage piles and other pollutants.

Stay tuned to nickelodeon.org for a full schedule of Green on Screen films and events.

For more information about the Nickelodeon Theatre or the Move the Nick capital campaign, visit nickelodeon.org or movethenick.org. Follow the Nickelodeon Theatre on Facebook or Twitter.


Contributed by guest blogger, Katie Alice Walker, on behalf of Nickelodeon Theatre.