Ralphie May: Too Big to Ignore - Coming to the Koger Center!
Tuesday, March 13, 2012 11:39 AM by Meredith Almond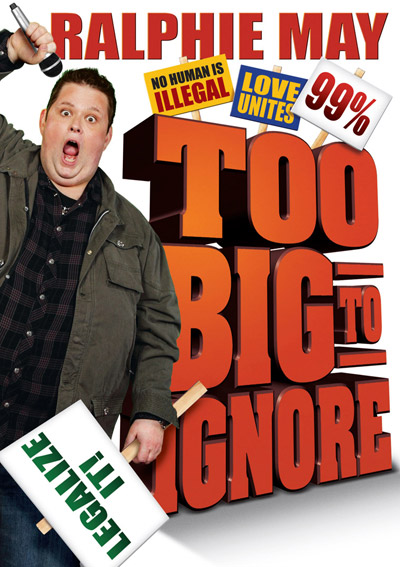 The hilarious Ralphie May is a Knoxville, Tennessee native who first gained fame on the NBC reality show Last Comic Standing. Though he didn't take the title, Ralphie May's comedy career skyrocketed from his success on the program, and he's been an absolute fan favorite ever since, performing his gut-busting comedy routines around the globe.
Known for being large and in charge, comedian Ralphie May consistently performs some of the funniest comedy routines in the business. The native Tennessean has been cracking jokes for years, and you can watch him light up the stage with his no-holds-barred routine this Thursday at the Koger Center for the Arts.
Purchase tickets at www.kogercenterforthearts.com or at the Carolina Coliseum Box Office
(Monday - Friday 9:00 am - 5:00 pm). Tickets are
$32.50
for the general public. Students can purchase tickets for only
$20.00
by showing their school ID at the box office.
Keep up with the latest on upcoming shows coming to the Koger Center for the Arts on Facebook and their calendar of events. Be on the lookout for other events presented by Outback Concerts coming to Columbia on Facebook or Twitter.