Reason to Go Apes: Meet Riverbanks Zoo & Garden's New Animals
Wednesday, June 26, 2013 1:30 PM by Sarah Katherine Shearin
Big news at
 Riverbanks Zoo!
 There are three new additions to its animal collection's male western lowland gorilla and two Caribbean flamingo chicks.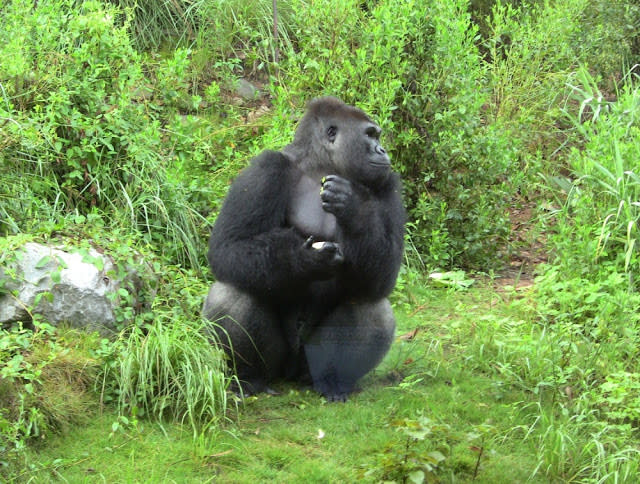 Ajari
Ajari, 12, is the first gorilla to make his home at the Zoo since the arrival of Mike, 28, and Chaka, 21, in 2004. Ajari was born at San Diego Zoo in California and had been living at Knoxville Zoo since May of 2010.

'We have spent the past several months getting Ajari acclimated to his new home and the introduction process has gone very well,' said John Davis, curator of mammals at Riverbanks Zoo and Garden. 'Ajari is full of personality and we are excited to have him here at Riverbanks.'

In the wild, gorillas live in groups that can range in size from 5 to 30 individuals. Groups are led by a single adult male known as a silverback and typically also include several adult females and their offspring.

Western lowland gorillas are found in the tropical rainforests of West Africa where the climate is similar to a hot, humid South Carolina summer. Guests visiting the Zoo can see Ajari on exhibit daily at Riverbanks' Gorilla Base Camp.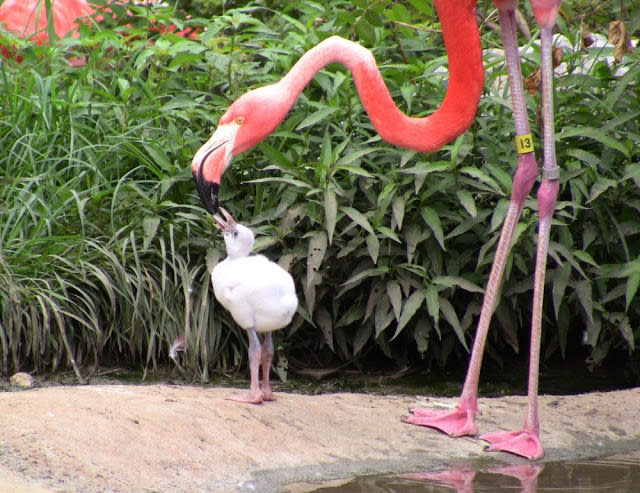 Caribbean flamingo chick at Riverbanks Zoo
Guests will also want to flock to the Zoo's flamingo exhibit where two chicks born at Riverbanks earlier this month can now be seen. The newborns hatched just days apart: one on June 11 and the other on June 16.

Riverbanks has been home to flamingos since the Zoo opened in 1974. In the wild, these birds live around large lakes or lagoons in Africa, Eurasia and the West Indies, the Bahamas and Galapagos Islands.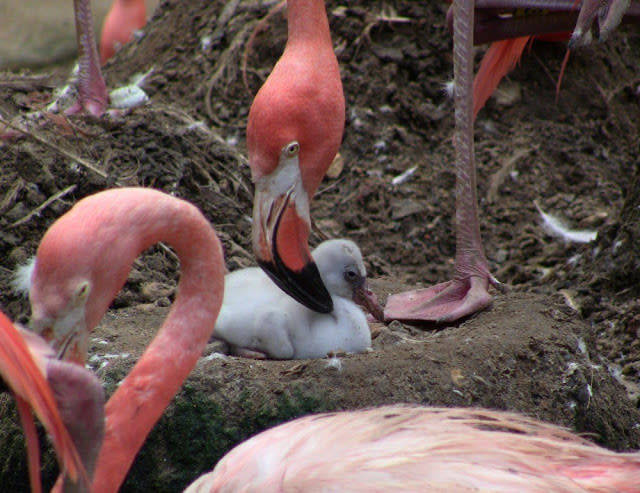 Caribbean flamingo chick at Riverbanks Zoo
Riverbanks' flamingos are very popular with Zoo guests mostly because of their loud vocalizations and vibrant colors. The new chicks can be seen with the entire flock in their home in front of the Birdhouse at Riverbanks.