Red Hot Chili Peppers coming to Columbia SC
Monday, November 28, 2011 9:00 PM by Mandi Engram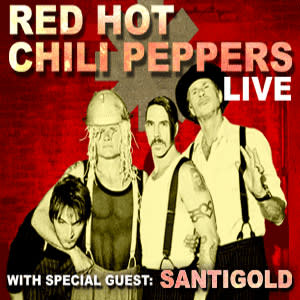 Red Hot Chili Peppers will launch the North American leg of their I'm With You World Tour this January with four concerts in the Carolinas. They will play for the first time at Colonial Life Arena in Columbia, SC on Saturday, January 28, 2012, with special guest Santigold.

Tickets go on sale and will be available for purchase beginning Saturday, December 3, 2011 at 10:00 am online at LiveNation.com and coloniallifearena.com, by phone at 1-877-489-2849, or in person at the Colonial Life Arena Box Office and Play It Again Sports in Columbia.

Make a weekend of your concert experience and book a hotel room at the Columbia Marriott Hotel. It's going to be a busy weekend in Columbia with the World Beer Festival next door at Columbia Metropolitan Convention Center, so you'll want to book early!

UPDATE: WEDNESDAY, JANUARY 11, 2012

RED HOT CHILI PEPPERS RESCHEDULE COLONIAL LIFE ARENA DATE
FOR UPCOMING U.S. TOUR DUE TO SINGER ANTHONY KIEDIS FOOT INJURIES

Red Hot Chili Peppers regret to announce that they must postpone the start of their upcoming U.S. tour due to multiple foot injuries sustained by lead singer Anthony Kiedis. Kiedis recently underwent surgery to remove a crushed sesamoid bone and correct a detached flexor tendon in his foot and is expected to make a full recovery.

Tickets to the sold out Colonial Life Arena original date (1/28/12) will be honored for the rescheduled date (4/7/12).

The band is touring in support of the current Grammy-nominated album I'm With You.

The new date is as follows:
Colonial Life Arena - Columbia SC - Saturday, April 7, 2012 (4/7/12)

If you already made plans to stay in Columbia and made a hotel reservation for the weekend, consider purchasing tickets to the World Beer Festival.

Keep up with the latest on upcoming concerts and shows coming to Colonial Life Arena on Facebook and Twitter.