Restaurant Week Columbia specials. Mouth watering menus, guaranteed.
Friday, January 21, 2011 10:23 AM by Sarah Katherine Shearin
It's the last weekend to experience Restaurant Week Columbia! We're loving the amazing menus and incredible deals so, of course, we want to share them with you! If you haven't already been enticed to indulge in the deals during Restaurant Week, here's a look at what you're missing. This is the first in a series of three posts highlighting all 27 deals: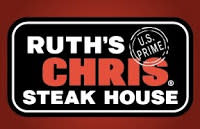 Ruth's Chris Steak House


I'm sure you've heard of Ruth's Chris Steak House, but if you've never enjoyed their sizzling fillets, this is your week to taste away! Ruth's Chris is located in the Vista at the Hilton Columbia Center. Enjoy the three signature courses for just $30. I'm not sure you'll find a better deal the rest of the year!



Three Courses for $30


Choice of Salad

Steak House Salad

Iceberg, arugula and baby lettuces with grape tomatoes, red onions, garlic croutons, and your choice of dressing.

Caesar Salad

Fresh crisp romaine hearts tossed with romano cheese and a creamy Caeser dressing. Topped with parmesan-black pepper crisp.

Choice of Entree

All entrees are served with Lyonnaise Potatoes

Petite Filet

An 8-ounce version of our classic filet ' the most tender cut of corn-fed Midwestern beef.

Stuffed Chicken Breast

Oven-roasted double chicken breast stuffed with garlic herb cheese and served with lemon butter.

Salmon Filet

Broiled and served with lemon, butter and parsley.

Choice of Dessert

Pecan Pie A La Mode

Bread Pudding with Whiskey Sauce





Dianne's on Devine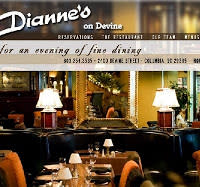 Diane's on Devine's Italian-influenced cuisine, hospitable service and upscale ambiance has merited the restaurant awards such as 'Best Fine Dining,' 'Best Wait Staff' and 'Most Romantic' Restaurant. The Devine Street restaurant's Restaurant Week special menu is absolutely a steal, getting a three course meal for the price of an entrée ' even including a glass of wine!


Three Courses for $25.99 per person


Choice of a Starter

Lobster Ravioli

Tuscan Caesar Salad

Italian EggRoll

House Salad

Choice of an Entree

Bacon Wrapped Petite Filet Mignon

Baked Lasagna

Red Snapper Santa Lucia

Grouper DaVinci

Petite Rack of Lamb

Chicken Saltimbocca

Vegetable Ravioli

Choice of a Dessert

Tiramisu

New York Cheesecake With Fresh Berries

Enjoy a complimentary glass of house wine with entree during Restaurant Week

Cellar on Greene, Mr. Friendly's New Southern Cafe, and Solstice Kitchen and Wine Bar
Mr. Friendly's New Southern Café is located conveniently in Five Points next to Claussen's Inn and just steps away from Cellar on Greene. Cellar on Greene is a wine bar by night, offering perfect portions of food perfectly paired with a wide variety of wines. Mr. Friendly's New Southern cuisine is flavorful and fresh, made simply with the best, fresh ingredients, and the café offers a casual, yet sophisticated environment. Owner Ricky Mollohan also owns Solstice Kitchen and Wine Bar, an upscale Southern restaurant located in Northeast Columbia. All three delicious restaurants are offering great deals and exceptional menus for Restaurant Week. Call Cellar on Greene, Mr. Friendly's or Solstice for their Restaurant Week specials, or make a trip to one of their locations! You won't regret your visit to one of Mollohan's fine restaurants, where Southern cuisine mixes perfectly with Southern hospitality!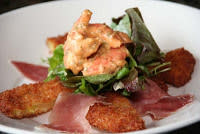 Terra


Since Terra's opening in 2005, Chef Mike Davis has successfully made a mark on the regional and national map for his seasonal preparation of the area's most loved dishes with the freshest South Carolina ingredients. Most recently, Terra has qualified for membership in Distinguished Restaurants of North America (DiRoNA) in the creative contemporary category. Terra is one of six restaurants in South Carolina, and the only restaurant outside of Charleston, to earn this distinction! Check out Terra's deals ' three gourmet, freshly prepared courses for $30! Terra is located in West Columbia on State Street, just across the Gervais Street bridge.



Three Courses for $30 per person

Choice of First Course

Soup of the Day

Green Salad

Mixed Baby Lettuces, Radish, Cucumber, Sherry Vinaigrette with Walnut-Crusted Split Creek Farms Goat Cheese

BBQ Lamb Shoulder Stuffed Mac & Cheese Gratin

Poblano Peppers, Fontina, Goat Cheese

Choice of Second Course

Seared South Carolina White Shrimp

Fennel, Leek, Blood Orange Cous Cous, Blood Orange Butter

Grilled Veal Hanger Steak

Parsnip Puree, Wild Mushrooms, Haricots Vert, Madeira Jus

Crispy Ashley Farms Chicken Breast

Oyster/Andouille Dressing, Bourbon Jus

Choice of Third Course

Le Kit Kat

Or

Pistachio Crème Brulee



MoMo's Bistro


Momo's Bistro offers an incredible variety of dishes that are seasoned to perfection and just the right wine to compliment any meal. MoMo's has a comfortable, warm environment that makes the incredible food even more enjoyable. The bistro is located on Devine Street and takes online reservations, so go ahead and make your reservations for tonight!



Choice of an Appetizer

Prince Edward Island Mussels

Whole grain mustard and white wine jus

Roasted Beet Salad

Roasted Beets, goat cheese, mixed greens, raspberry vinaigrette

Choice of a Main Course

Chicken and Hand Torn Pasta

Roasted Chicken, hand torn pasta, asparagus, oven roasted tomatoes, gorgonzola cream sauce

Cornbread and Sausage Stuffed Quail

Stuffed Quail, applewood smoked cheddar grits, asparagus, creamy tasso gravy

Choice of a Dessert

Crème Brulee

Fallen Chocolate Souffle Cake

Villa Tronco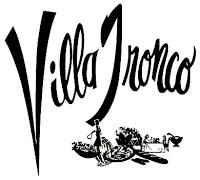 Villa Tronco offers casual fine dining in Columbia's oldest fine Italian restaurant. Located in a historic 19th century firehouse downtown, Villa Tronco offers traditional and authentic (not to mention delicious) Italian cuisine in an old-world atmosphere. For $28 for four courses, this is a deal you will not want to miss. Villa Tronco is located on Blanding Street near Main Street downtown.



Four Course Meal for $28 per person

Choice of First Course

Fresh Mushroom Caps

Fried Calamari

Baked Mozzarella

Cup of Soup

Choice of Second Course

Italian Salad

Choice of Third Course

Maryland Crabcake with Linguine

Shrimp Fettuccine

Lasagna

Villa Tronco Chicken

Veal Carmella

Eggplant Parmigiana

Choice of Fourth Course

Tiramisu

Amaretto Bread Pudding

Carmella's Homemade Cheesecake

Mini Cannoli

Gelato


So is your mouth watering yet?

There are only 2 days left to take advantage of these Restaurant Week deals, so hurry up and make your reservations for the weekend! Check out more participating restaurants at RestaurantWeekColumbia.com.

Also, don't forget about "The Ultimate Restaurant Week Giveaway!" We're offering you a chance to win $50 to 27 famously hot restaurants. Enter through Facebook, Twitter or online. Good luck, and happy eating!