Richland County Public Library's Guide to New Year's Resolutions
Wednesday, January 11, 2012 3:32 PM by Meredith Almond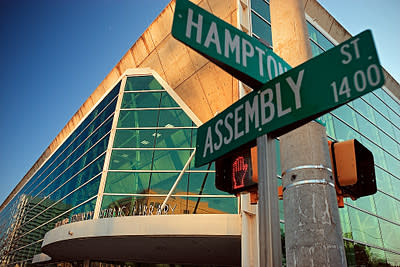 I'm not big on making New Year's resolutions. It's not that I don't have the resolve to make the changes they require. It's not even the 'resolution' that intimidates me; it's the word 'year.'
Blame my very short attention span, but I'm more likely to make weekly resolutions, like 'This week, I'll stop drink­ing coffee before noon.' Or, 'This week, I'll be more patient with my 12-year-old daughter.' (Okay, that's a daily resolution.) Or, 'This week, I'll get more sleep.' Of course, that's only if I didn't break the resolution about the coffee. . . But you get the picture. I admit it's tough for me to stick with something for an entire year. But, maybe that's because I've never looked to the library to help me keep my resolutions! Regardless of what you resolve to do in 2012,
Richland County Public Library
has the information and resources you need to accomplish your goals.  
Want to read more?
Start with our
Best of 2011 selections
, where you can rate and comment on this year's top picks!
Want to use myRCPL.com for eBooks, music and more?
You can have access to more than 7,000 FREE eBooks, 500,000 downloadable songs, online research, and learning tools. Don't live in Richland County? Don't worry! You can purchase an out-of-county card for only $65 here and have access to all of this from anywhere!
Want to travel more in 2012?
The library can help you discover what to see here in
Columbia
and even to plan your next trip!
Want to learn more about the history of Columbia?
Start with our
Local History Digital Library
where you can find images, oral history interviews and more!
       The contemporary glass-walled building on the corner of Assembly and Hampton in the heart of downtown Columbia appears to be an upscale hotel or office building. But it's not ' it is the public library!       
       The Main Library in downtown Columbia is home to more than 20 pieces of art, including the
Where the Wild Things Are
mural in the Children's Room -- the first and only place renowned children's author and illustrator Maurice Sendak allowed his work to be used as public art. [You might also spot a salamander just outside, as a stop along the
Sally Salamander
walking tour.
View photos of the installation.
]
       The Garden Level gallery features special exhibits of national, regional and local significance; including the current exhibit,
An Egg a Day: Drawings
by Phil Burns.
       Or, just stop by the library and use the free Wi-Fi available at all locations.
Here's hoping the Richland County Public library in Famously Hot Columbia, SC helps make 2012 your best year ever!
Contributed by guest blogger, Melanie Huggins, executive director of the Richland County Public Library. Melanie loves to share stories, reading recommendations, and her love of libraries. She hopes the library will always inspire, inform and entertain you! Keep up with Richland County Public Library on Facebook and Twitter.