SC State Farmers Market kicks off Spring Plant and Flower Festival
Thursday, April 14, 2011 9:54 AM by Sarah Katherine Shearin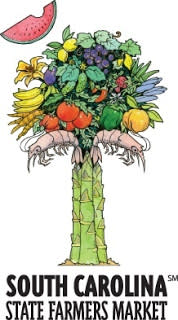 If you are looking for a fresh and fun event for the entire family, make your way over to the new SC State Farmers Market on April 16 and 17. The market is celebrating the grand opening of our first retail building, "The Corbett Building," and will have plenty of family-friendly activities to keep you (and your kiddos!) entertained.

In addition to the annual Spring Plant and Flower Festival (which kicks off April 14 and is in full swing until April 17), on Saturday we will have a grand opening festival in the retail area. Included in the festivities will be a children's petting zoo, pony rides, magician, balloon animals, inflatables and bounce houses, craft vendors, chef demonstrations in our exhibition kitchen and even musical performances by the Twang Bombers (banjo player and fiddler) and Nashville-recording artist, Rob Crosby.

Our restaurant, Judy's at the Market, will be serving up delicious Southern->scstatefarmersmarket.com or call (803) 419-4020 for more information.