Slow Down and Enjoy the Scenery in Columbia SC
Tuesday, December 15, 2015 6:00 AM by Guest Blogger
Sweet tea should be sipped slowly and enjoyed, and a visit to Columbia, SC requires you to slow down and visit with purpose. Columbia is a true Southern city that still has a distinct aura of the past, when things were a little slower and less chaotic than they are today.
As the capital of South Carolina, this charming city is the home of the Gamecocks at the University of South Carolina, birthplace of BBQ, and brimming with history in a modern cityscape.
If you're next destination spot is Columbia, SC, here are some itinerary suggestions for visitors to slow down and enjoy the scenery.
Main Street/Downtown Columbia 
When in Columbia, do as the locals and visit their downtown area. Located on Main Street (or at least very close) are the area's best restaurants, shopping venues, and history centers. The Soda City Farmers Market hosts one of the biggest open air markets in downtown, rain or shine, every Saturday, and thrives mainly from the support of the locals. Incredible local nosh and handmade items are on display, as local vendors share some of their finest creations.
Personally, I prefer to spoil my appetite, and Belgian Waffle Truck makes eating from a vehicle appealing. Keep it simple and try their naked waffle - or adorn it with one of their many sweet toppings - or go for the Breakfast Waffle. The white sausage gravy really makes the sandwich.
Again, there is nothing wrong with indulging your appetite, especially when it's BBQ. BBQ is famous in South Carolina, as many of the locals will regale you in the story of how it was founded in the state. Not far from the downtown area, The Cockpit, is one of the finest BBQ establishments in Columbia. Their briskets and ribs are the fan favorite, as many of the patrons are diehard tailgaters for Carolina Gamecock football. This is as true to South Carolina BBQ as it gets.
The weather held out for our Soda City-zens today and we couldn't be happier! ?? Come down to Main and enjoy some amazing food, fresh produce and eclectic gifts! #sodacitysc #seeyaanotherdayrain

Posted by Soda City on Saturday, November 7, 2015
Shandon Sightseeing & Five Points Dining
Not too far from the bustle of Downtown Columbia and the University of South Carolina, amid the quiet streets and beautiful bungalows, residents find refuge in the very prestigious neighborhood of Shandon. Green, pristine front yards reflect the beauty of the once sprawling farmlands, and tree-lined streets pay homage to the original design of Downtown Columbia. The neighborhood is teeming with beauty comparable to other larger cities with small neighborhood pockets that reflect their own history and charm. A large and tight-knit neighborhood, the area celebrates annual traditions, such as the Shandon Turkey Trot and a holiday home tour.
Sharing in the same style as Atlanta's Five Points, Columbia's Five Points neighborhood assigns the same mom-and-pop, independently owned restaurants frequently found in sprawling cities. Visitors who are eager to indulge their pizza palettes are always welcomed at the Village Idiot Pizza & Pub, also in Five Points. While three locations stand in Columbia, the Five Points location is the original NY pizza pie and pub venue. You can't go wrong with a modest order of the Village Special (supreme to the rest of us), but you would do well to order their famous White Pizza Paradise, deliciously flavored with salty capers, or Sorenson's Great White North.
Columbia Outdoors
Stretch your legs at one of the many parks and recreational areas. Known for breath-taking views just minutes from their downtown area, residents throughout Columbia not only visit their local parks for exercise, but to enjoy the cascading waterways that traverse through the main part of the city.
West of the city's center, Three Rivers Greenway is an inviting area of biking, walking, running trails, and beautiful river banks for canoes and kayaks; enjoy lively entertainment at the Gervais Street Bridge; or enjoy an afternoon walking the trails.
In town for the baseball season? Visit with the University of South Carolina at Founder's Park. Touted as the best collegiate baseball park in the U.S., Founder's Park is a place of pride during baseball season, as students and residents of the city come out to tailgate and cheer on their Gamecocks. The stadium holds a maximum of 8,000+ attendees and can be filled to capacity during the season.
Traveling with the kids -- or grandkids? Riverbanks Zoo and Gardens caters to the families and animal aficionados, as the zoo is recognized for their extraordinary exhibits with more than 2,000 animals on display. Their aquatic exhibit is by far the most impressive, with typical tanks catering to fish, otters, and penguins, but is incredibly impressive as most cities have separate facilities -- either a zoo or aquarium.
Columbia is one of the truest Southern cities veiled with history, and comparable to other southern cities, such as Charleston or Savannah, in history and culture. Visit Columbia for genteel Southern hospitality and fun.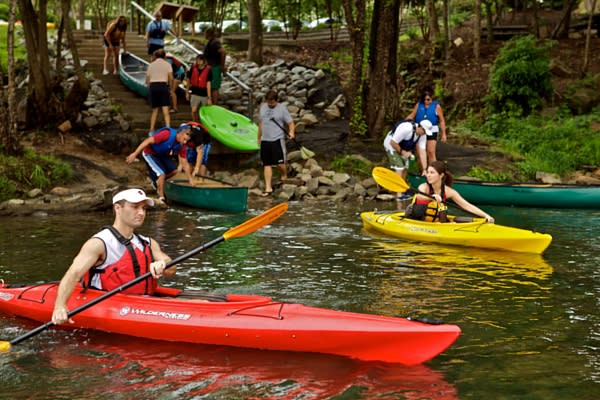 About The Author: Neel Shah is a Principal at the Hilton Garden Inn Columbia (Northeast) in South Carolina. A top choice among other hotels in Columbia SC, this award-winning property is located just off I-77 at exit 11 near the Northeast business district. The hotel is also conveniently situated just 15 minutes from downtown Columbia. Hotel amenities include free Wi-Fi, indoor pool, business center, conference space, and an on-site restaurant, The Garden Grille & Bar. For more information visit: http://www.ColumbiaSouthCarolinaHotel.com