Southern Things We Love in Columbia SC
Wednesday, May 8, 2013 12:00 PM by Meredith Almond
The shaded streets, the palmetto trees, the winding rivers, the barbecue with all the fixin's -- there's plenty to love about the south in Columbia, SC.
As a part of
National Travel & Tourism Week
and our journey to highlight the many reasons visitors choose Columbia, SC, we've devoted today to highlighting four signature Southern things we love about Columbia, SC:
The New Southern Hot Spot
.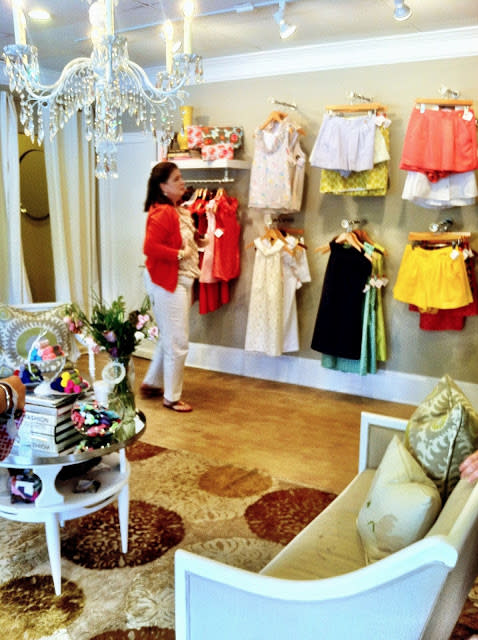 LaRoque on Devine Street
Bows and Bow Ties
Ladies, nothing says 'Southern girl' like a bow sash around the waist of your sundress. (Add a monogram to that bow, and you've got a Southern belle.) Gentlemen, you're never fully dressed without a bow tie.
 
Leave it to 
Devine Street
for some seriously
Southern shopping
. 
LaRoque
, owned by Columbia-based designer Annabelle LaRoque, is stocked with enough bows and sashes, dresses with ruffles and bright colors to satisfy the most Southern of ladies.
Pink Sorbet
is your one-stop boutique to get your Lilly Pulitzer fix.
Petal, Wish 
and many other 
Five Points
 shops have sundresses galore.  
Brittons on Devine
What marks a Southern gent more than a bow tie? You'll find the most dapper Southern men sporting their bow ties in even casual situations. Check our
'famously hot' guide to bow ties
to find out where to shop for this necessary accessory.
Don't know how to tie a bow tie? Watch our video and leave it to Brittons' Lucky Levinson to show you the ropes. 
...is your mouth watering yet? Southerners love to eat and the Columbia food scene is full of delicious Southern treats. The Midlands prides itself on its signature mustard-based barbecue, but don't overlook the delicious
Certified South Carolina
veggies like collard greens, fried okra and black-eyed peas to complete the south's traditional "meat and three" plate. Browse a long list of other
Columbia, SC restaurants
and go ahead, make your dinner reservations.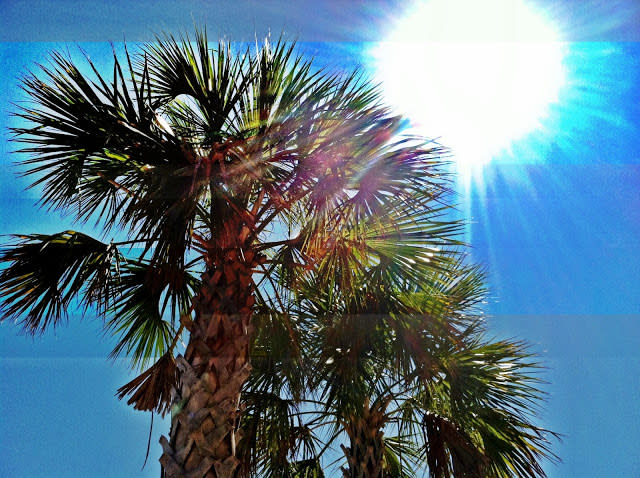 Warm Weather... and Palmetto Trees
The secret's out... we didn't get to be 'famously hot' without reason. Set aside our hot attractions, vibrant events and metropolitan atmosphere, and you'll probably crack the code -- we're known to be blessed with year-round temperate weather. 
And did we mention palmettos? The palmetto tree is South Carolina's signature tree, and it marks our region and lines our streets with gracious Southern charm.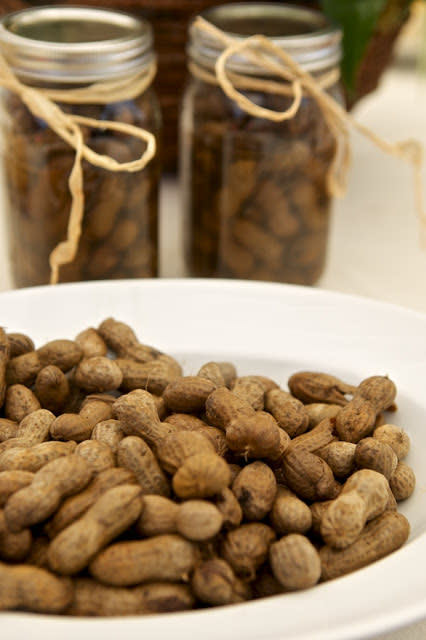 Boiled Peanuts: The Official State Snack
Did you know that boiled peanuts (you may hear them pronounced 'bowled' peanuts around here) are the official state snack of South Carolina? If you've never eaten this Southern snack, it may seem a little weird. But take our word for it, it's the perfect addition to any Southern tailgate or afternoon on the porch. To learn how to make your own or browse where to buy them locally, check out our blog about boiled peanuts in Columbia, SC.
 

Left to Right: Ernest Lee, South Carolina Gamecock Football, Uptown on Main
More Southern things we love in Columbia, SC?
Monograms
on everything -- check
Uptown on Main
for monogrammed gift items, local products and palmetto painted gifts galore.  
Ernest Lee folk art
--- you know, "
The Chicken Man
." Find him and his plywood painted art at his usual hot spot at Harden and Lady Street.
SEC football
-- College football season is unmatched in Columbia, SC, from tailgating to a swaying stadium.
The history
-- you'll quickly notice history marked throughout the region, like old warehouses and train stations turned entertainment district or 
historic homes and walking tours
. And last, but certainly far from least, we adore the gracious charm of warm welcomes you'll find here.
What do
y'all
love about Columbia, SC that marks us as The New Southern Hot Spot?
Leave a comment
 and let us know.