This weekend: Behind-the-Scenes tours with Historic Columbia Foundation
Friday, March 9, 2012 10:05 AM by Sarah Katherine Shearin
In honor of its 50th Anniversary, Historic Columbia Foundation is offering two exclusive behind-the-scenes tours through Columbia's most intriguing historic sites on Sunday - the Tour of the Curtiss-Wright Hangar and Hangar Lofts and Second Sunday Stroll of Old Shandon.



Tour of the Curtiss-Wright Hangar and Hangar Lofts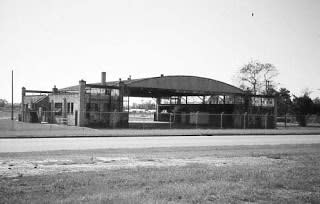 On
Sunday, March 11
, from
2:00 to 4:00 pm
, take the
Tour of the Curtiss-Wright Hangar and Hangar Lofts
at Owens Field Municipal Airport Hangar and explore the circa-1929 facility, the first building erected at Owens Field, a historic site that represents the contributions of air transportation to Columbia and South Carolina. First used to house airplanes for passenger and airmail services, this landmark building was used later as space for the civilian flight training program and finally for general aircraft maintenance.  During the 1930s, Owens Field had the distinction of hosting many well-known aviators and personalities, including Amelia Earhart and President Franklin Delano Roosevelt.
The Curtiss-Wright Hanger Tour is $8/person or $25/family for Historic Columbia Foundation members, $10 for non-members. There are only a few spaces remaining for this tour, so hurry to
reserve your spot
.
Second Sunday Stroll of Old Shandon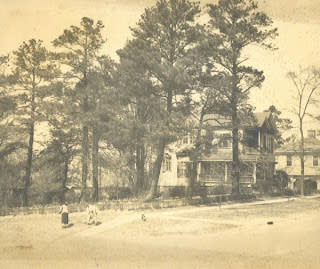 Explore Columbia's rich history throughout the Old Shandon neighborhood with
Second Sunday Stroll of Old Shandon
on
Sunday, March 11
at
2:00 pm.
Walk through Old Shandon, comprised of most of the land that constituted the original suburb of Shandon, as it was laid out in 1893. In their 1895 map of Columbia and its suburbs, city engineers Niernsee & LaMotte indicated Shandon's original boundaries as Woodrow, Wheat, and Harden streets and Carolina Avenue (now Santee Avenue). Today's Old Shandon area covers approximately 37 acres and features 42 buildings of architectural merit representative of housing >Second Sunday Strolls occur on the second Sunday of each month and are free for Historic Columbia Foundation members, $6 for adults and $3 for youth. Contact
reservations@historiccolumbia.org or call 803.252.1770 ext. 24 to register for the March tour.
Stay up to date with Historic Columbia Foundation on Facebook and Twitter. For future behind-the-scenes tours, year-round house tours and other events, visit historiccolumbia.org.

Photos courtesy of Historic Columbia Foundation and South Carolina Department of Archives and History.