'Tis the Season to enjoy a Holiday Play with the Family
Wednesday, December 1, 2010 10:08 AM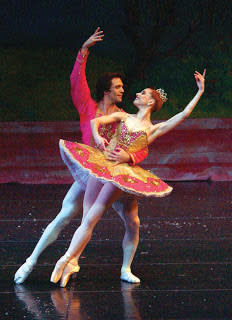 The holiday season in Columbia is filled with giving, loving and sharing good tidings to friends and family. This year holiday events in the city abound including performances by some of Columbia's brightest stars.
"The Nutcracker"
Friday, December 3 - 9:30 a.m. & 7:30 p.m.
Saturday, December 4 - 3:00 p.m. & 7:30 p.m.
Sunday, December 5 - 3:00 p.m.
The Koger Center for the Arts
1051 Greene Street
Columbia Classical Ballet Company presents "The Nutcracker" in true European tradition. Artistic Director Radenko Pavlovich focuses his version of the classic Nutcracker story on Marie (Clara), as she dreams her way through the Land of Snow and Ice to the Land of Sweets. Intricate dancing showcasing professional Company dancers, as well as students of the Pavlovich Dance School, will be enjoyed throughout the elegant, traditional production.
Columbia Children's Theatre presents, "A Nutty Nutcracker Christmas"
Friday, December 3 - 7:00 p.m.
Saturday, December 4 - 10:30 a.m., 2:00 p.m. & 7:00 p.m.
Sunday, December 5 - 3:00 p.m.
Columbia Children's Theatre
3400 Forest Drive
A rockin' holiday treat from Ralph Covert of "Ralph's World" and award winning playwright G. Riley Mills. The play was first created for Chicago's Emerald City Theatre five years ago, and a children's book inspired by the stage production was released last Fall.
A Nutty Nucracker Christmas is a fun, fresh holiday spectacular for the entire family. Boasting holiday hits like "Welcome to Christmas...Wood," "The Wind-Up Toy Ballet" and crowd favorite "Let's Ruin Christmas", This rockin' contemporary adaptation follows Fritz and the Nutcracker through Christmas Wood. When trouble arises with the dastardly Mouse King, Fritz and Nutcracker must save the day.