Top 10 Tips for Total Solar Eclipse Weekend in Columbia SC
Tuesday, January 31, 2017 10:00 AM by Dayna Cantelmi
Be in the know and travel on the path to totality in the "Total Eclipse Capital of the East Coast," Columbia, SC. The entire region is hosting eclipse-related events throughout the long weekend leading up to and during the Great American Eclipse!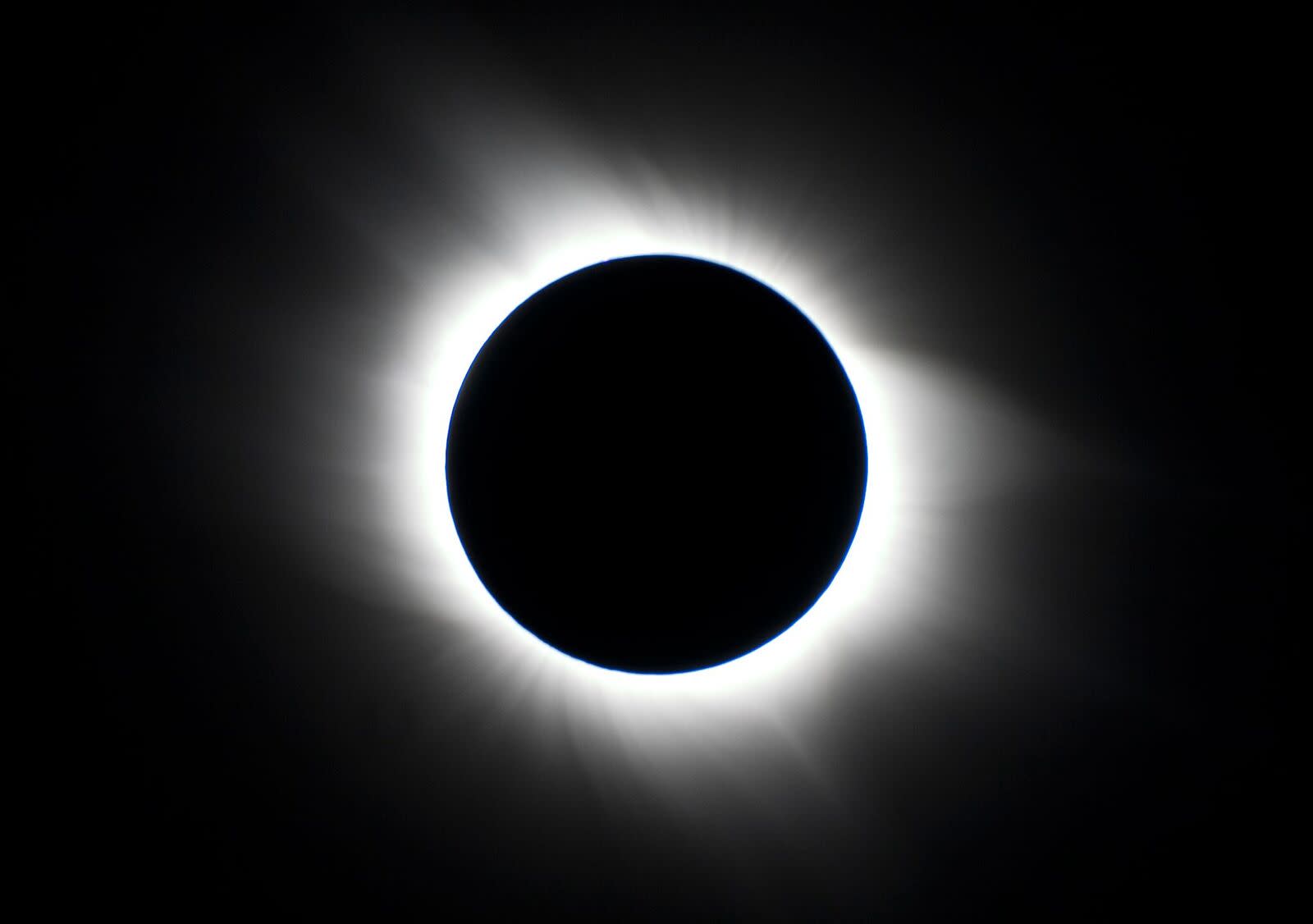 1. First thing's first - there is going to be a total solar eclipse on August 21, 2017!
Getting to view a 100% total solar eclipse is one of the rarest experiences on Earth and the difference between viewing a 99% partial eclipse and a 100% total eclipse is monumental.
Because of its position right on the center line of the eclipse path, Columbia just happens to be in the best position on the entire East Coast to view nature's grandest spectacle. You can learn all about it and check out the entire weekend's events at http://www.totaleclipsecolumbiasc.com/.
For viewers lucky enough to be in the greater Columbia area that Monday, August 21st, here's how it will go down. At 1:13 p.m. EDT, the moon will begin to take a bite out of the sun and will continue to gradually move in front of the sun. At 2:41 p.m. EDT, it will reach total eclipse and the Columbia region will experience 2 minutes and 36 seconds of totality.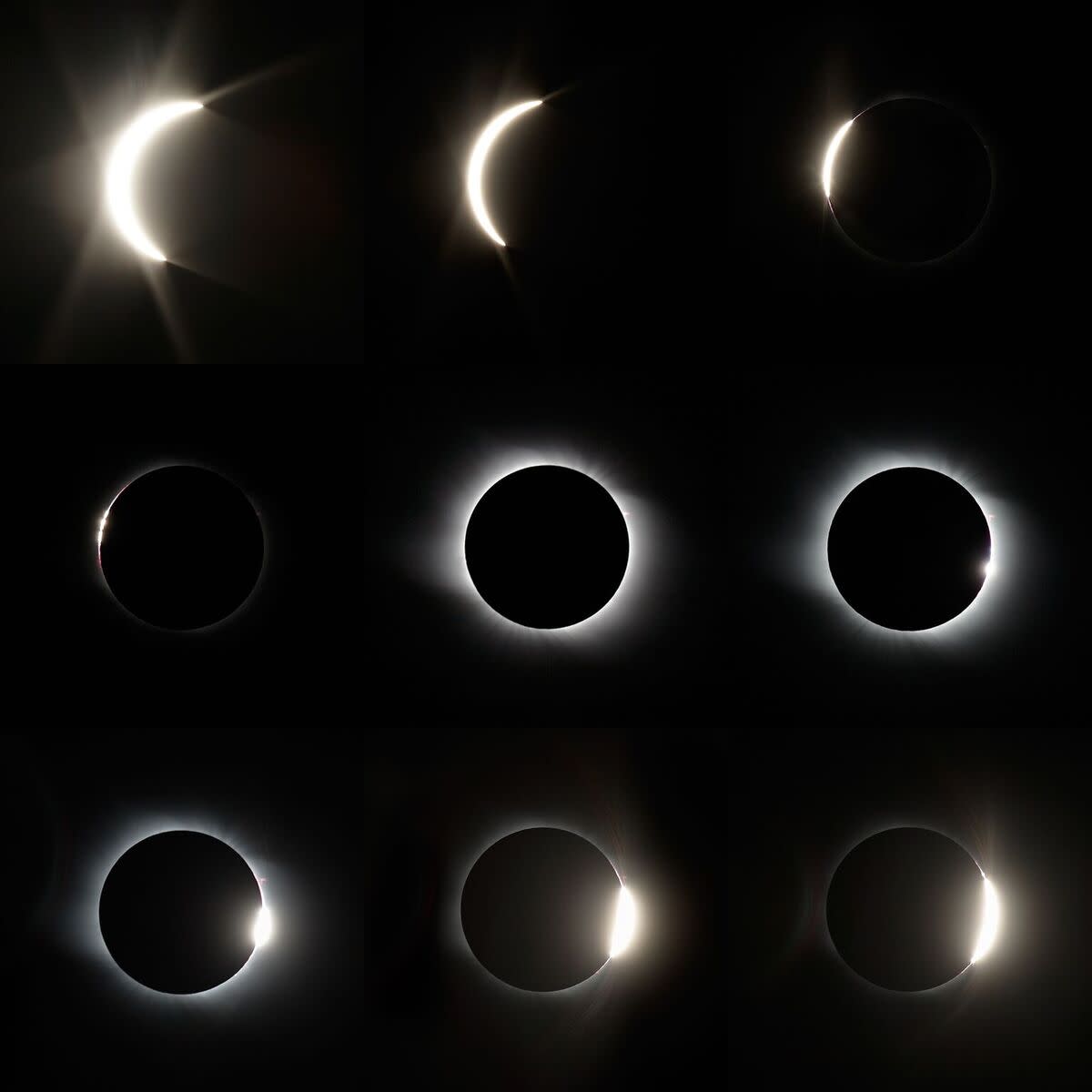 2. Why is this a big deal?
A total solar eclipse is a rare occurrence during which the sun, moon and earth line up so perfectly that the moon completely blocks the sun and creates dazzling effects such as darkness in the middle of the day and more. This is the first transcontinental total solar eclipse in 99 years. The next time a total solar eclipse will be visible from the Columbia area isn't until 2078. Few people experience a total solar eclipse in their lifetime and eclipse enthusiasts are traveling to Columbia from all over the world to witness this phenomenon.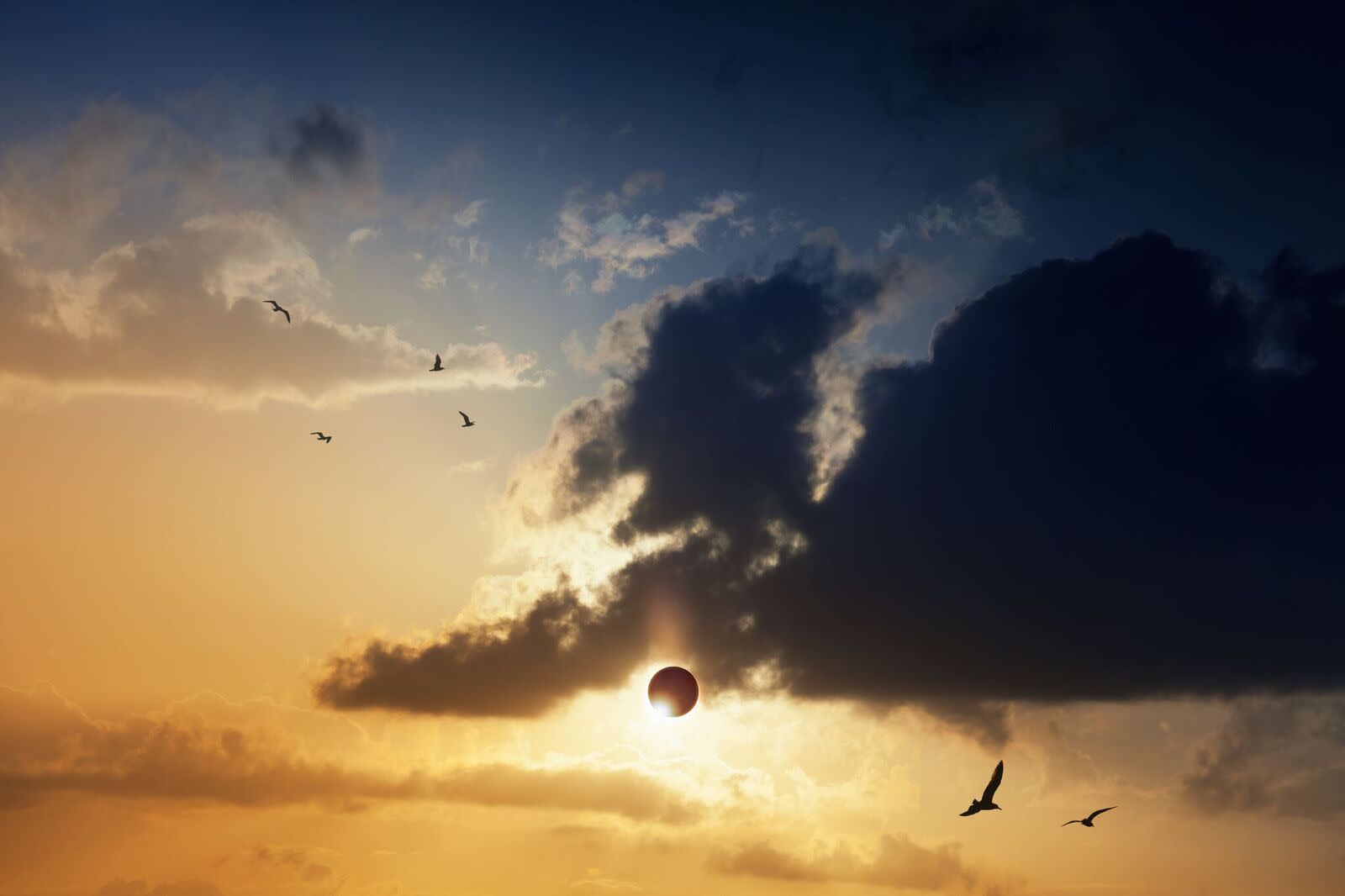 3. What happens during a total solar eclipse?
• As part of viewing the total eclipse, you will see a 360-degree sunset around the entire horizon as the darkness deepens in the middle of the afternoon.
• As it gets closer to totality, you will witness a "diamond ring" effect before seeing the sun's "corona," which is only visible during a 100% total solar eclipse.
• The temperature will drop 5 - 15 degrees.
• Nocturnal animals will emerge and birds could come home to roost.
• Stars and bright planets such as Mars, Mercury, Jupiter and Venus will become visible.
• As the eclipse ends and light breaks once more, birds often chirp as though it is morning.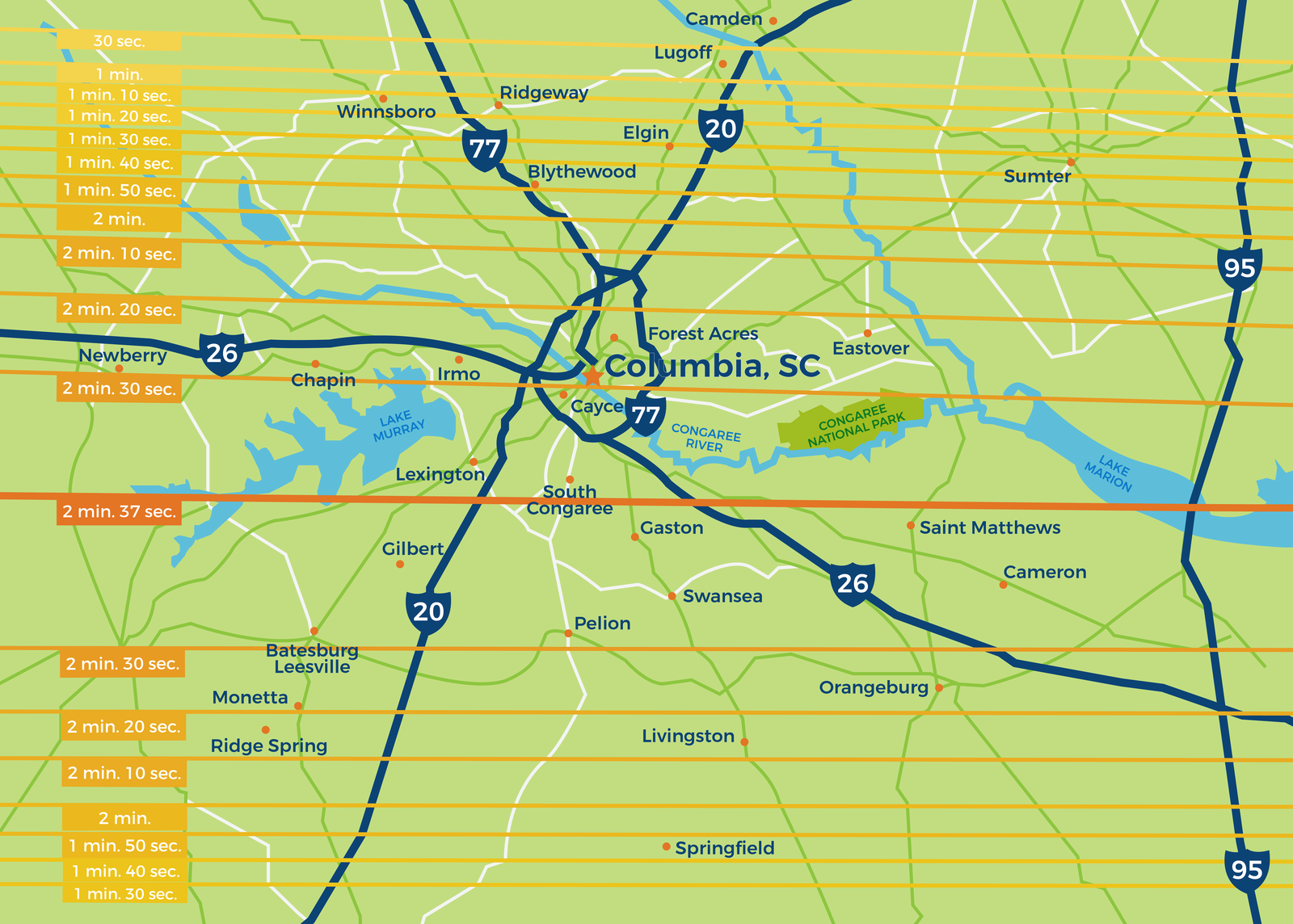 4. Why experience this phenomenon in Columbia?
Columbia is the third largest city in the country to be on the center line of the eclipse path and has been declared one of the top viewing destinations in the nation by USA Today, Travel + Leisure, Forbes, Washington Post, Fodor's Travel and more. South Carolina is one of only 10 states through which the center line of totality passes and at 2 minutes and 36 seconds, Columbia has the longest totality on the East Coast.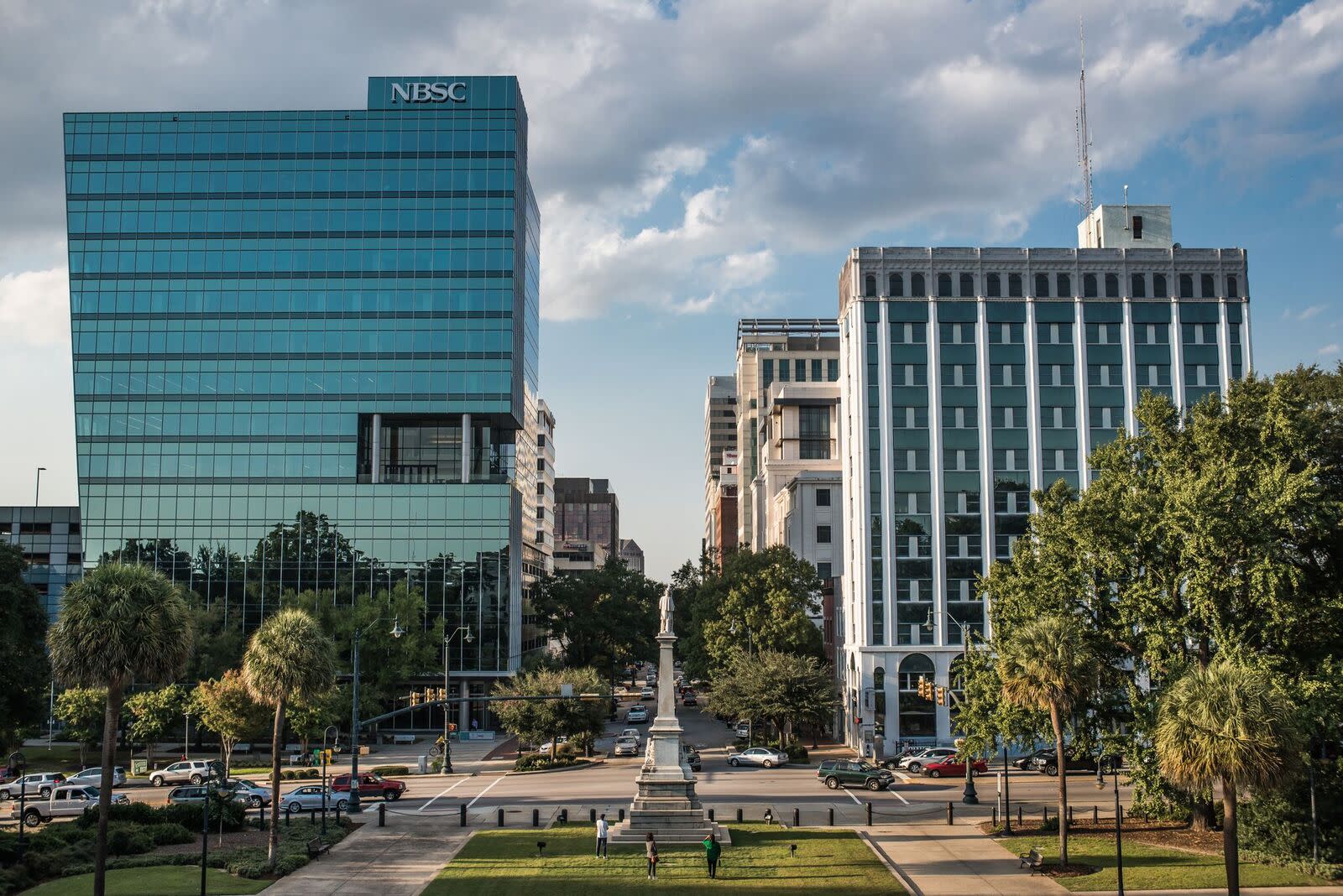 5. Plan your trip NOW!
Summer vacation season is upon us and visitors are making plans to experience the eclipse. There are still hotels with availability at a variety of price points in the Columbia area, but rooms are going quickly. If you're more on the outdoorsy side, you can camp out at Siesta Cove Marina & RV Park, Sesquicentennial State Park, Dreher Island State Park, Congaree National Park or the South Carolina State Fairgrounds. Now is the time to book your stay, make dining reservations at one of our many chef-driven restaurants and purchase tickets for scheduled eclipse events, if necessary. While you're at it, make plans to spend the weekend here (see #9)!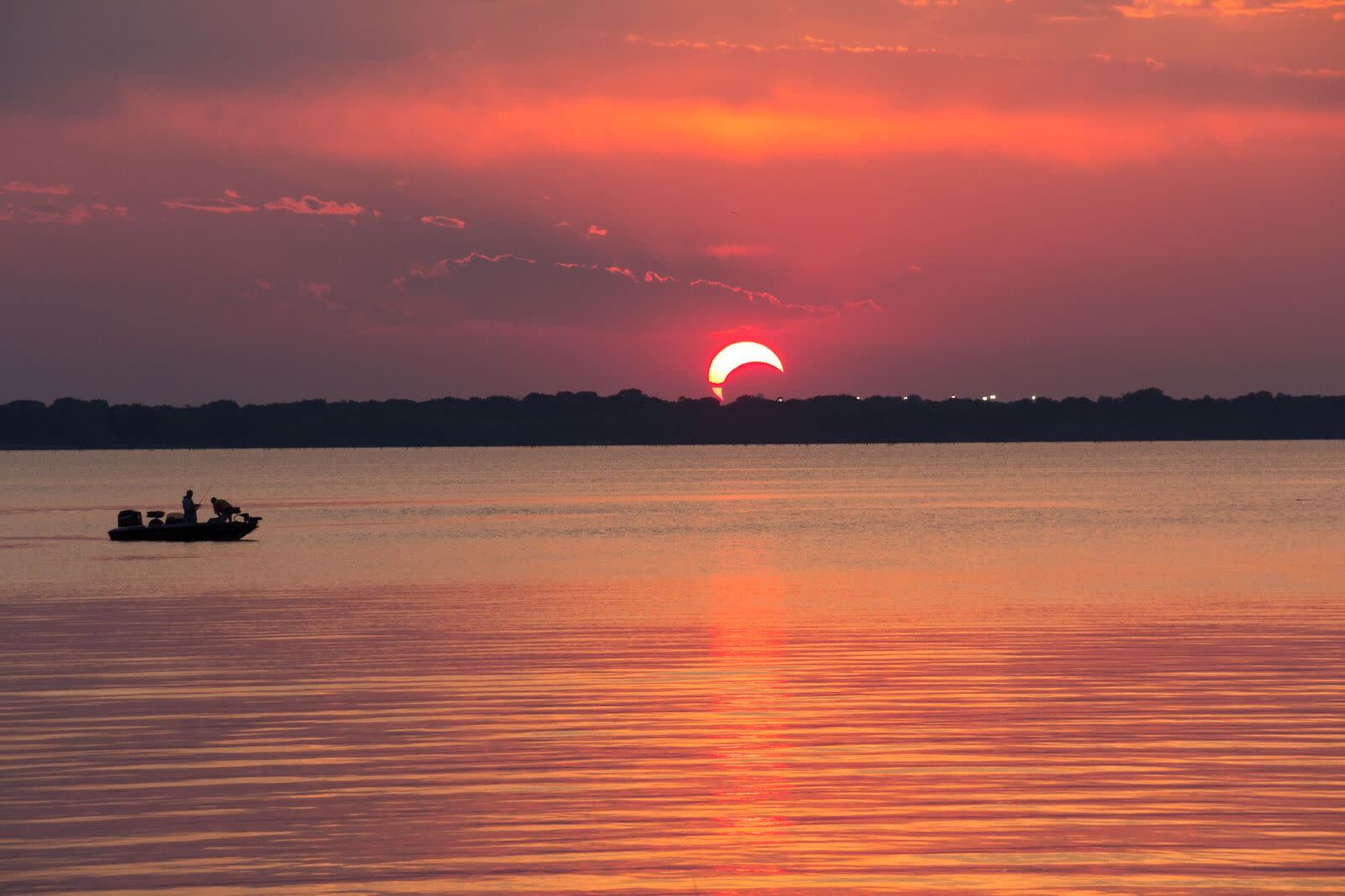 6. Totality is different than total darkness.
While the sky will be dark in the middle of the day, it will be more like twilight, not pitch black. You will still be able to see!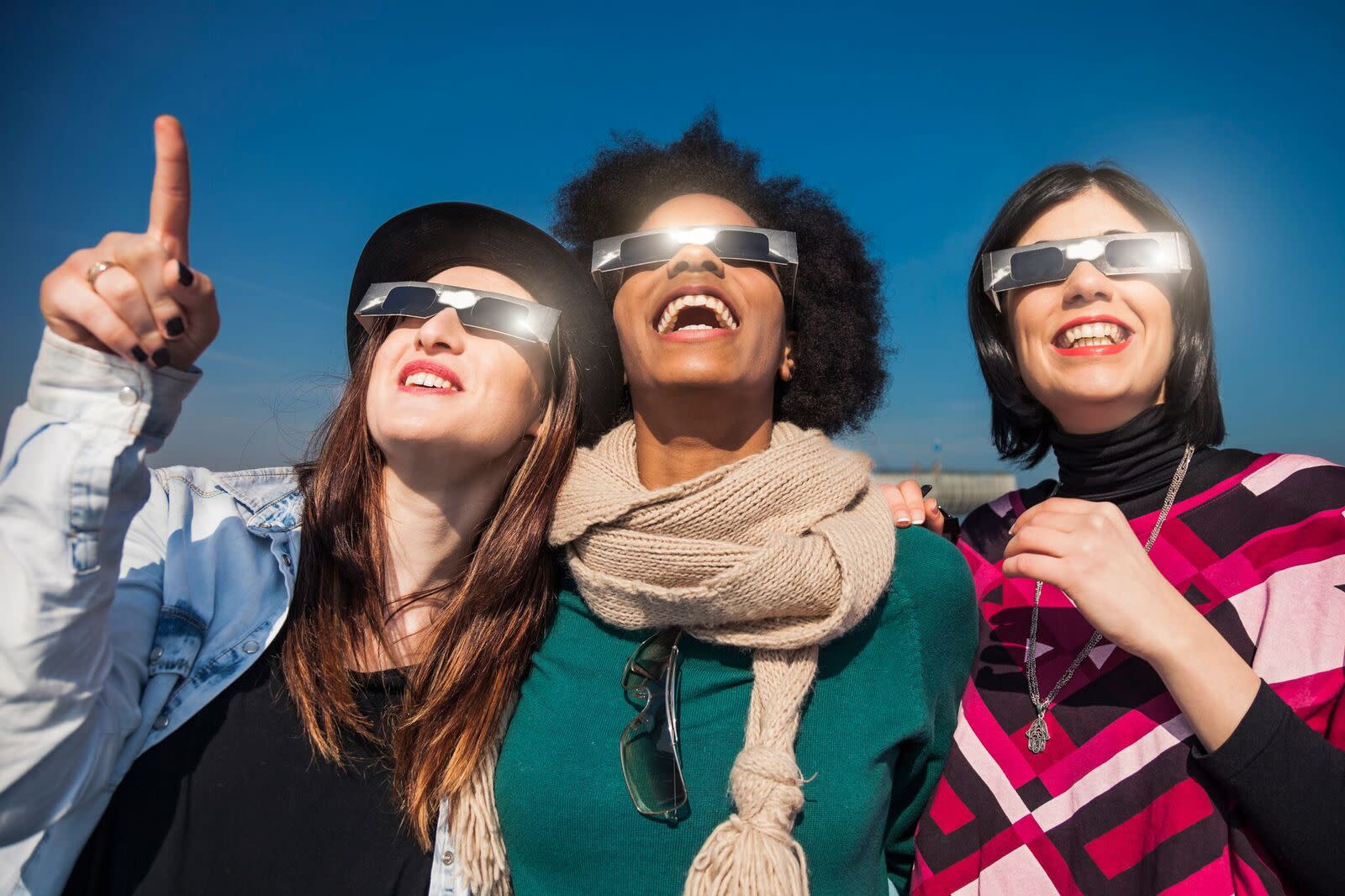 7. Make sure you have the appropriate eyewear.
Although it is exciting to watch the eclipse process, the time before and after 100% totality can be very harmful to your eyes and safety glasses are required. (It's the same danger as looking at the sun for an extended period of time.) In fact, without eclipse glasses, you will not be able to see the partial eclipse due to the sun's strength. Make sure you have protective eyewear that can be ordered online in advance. However, the time period during totality is safe, so you can take your glasses off to witness the event. Just make sure you put them back on!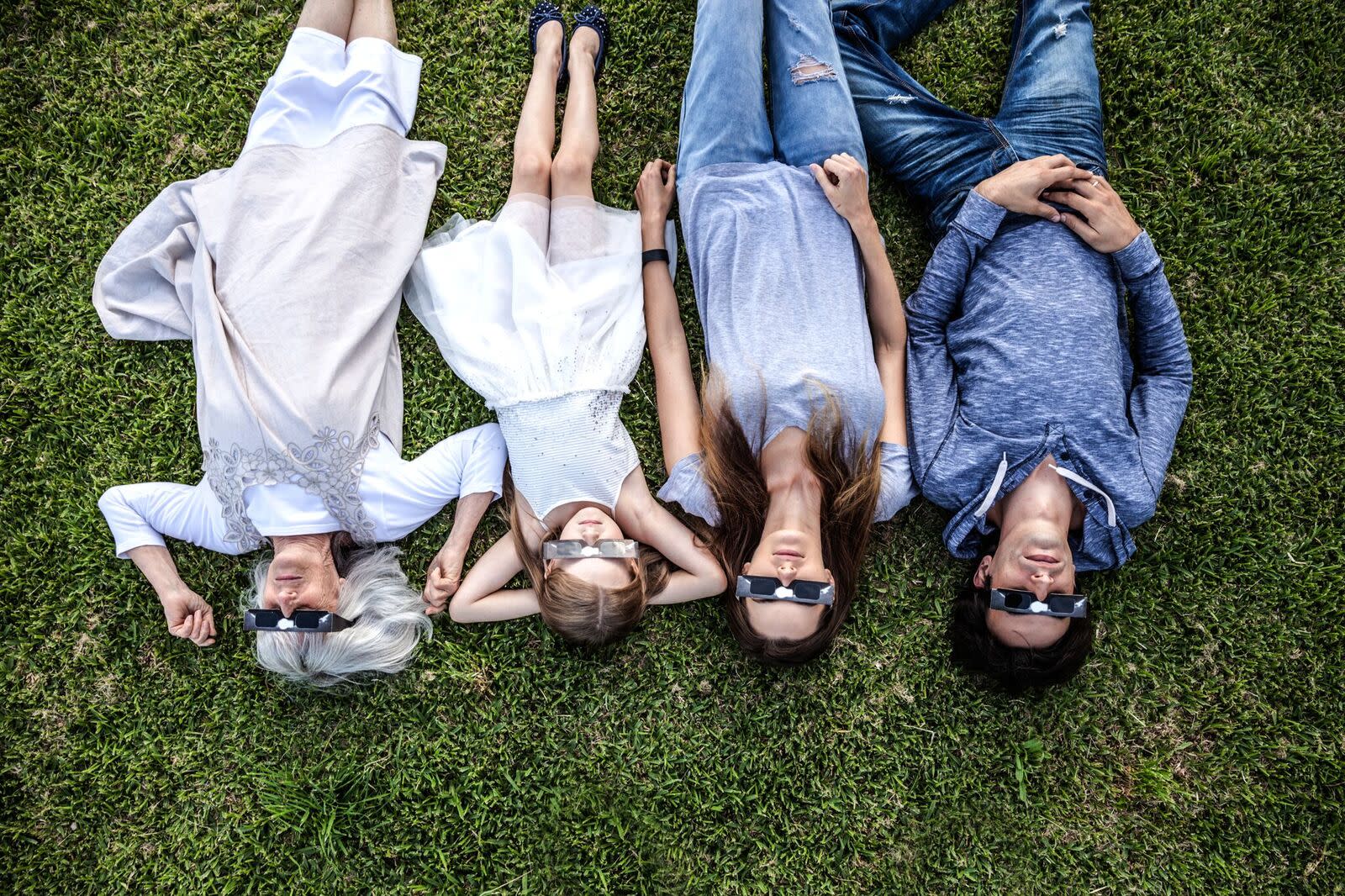 8. Don't try to take a picture, just enjoy the experience!
Trust us - your phone's camera will not do this spectacle justice! Don't waste this once-in-a-lifetime experience trying to capture the moment and just focus on enjoying it instead!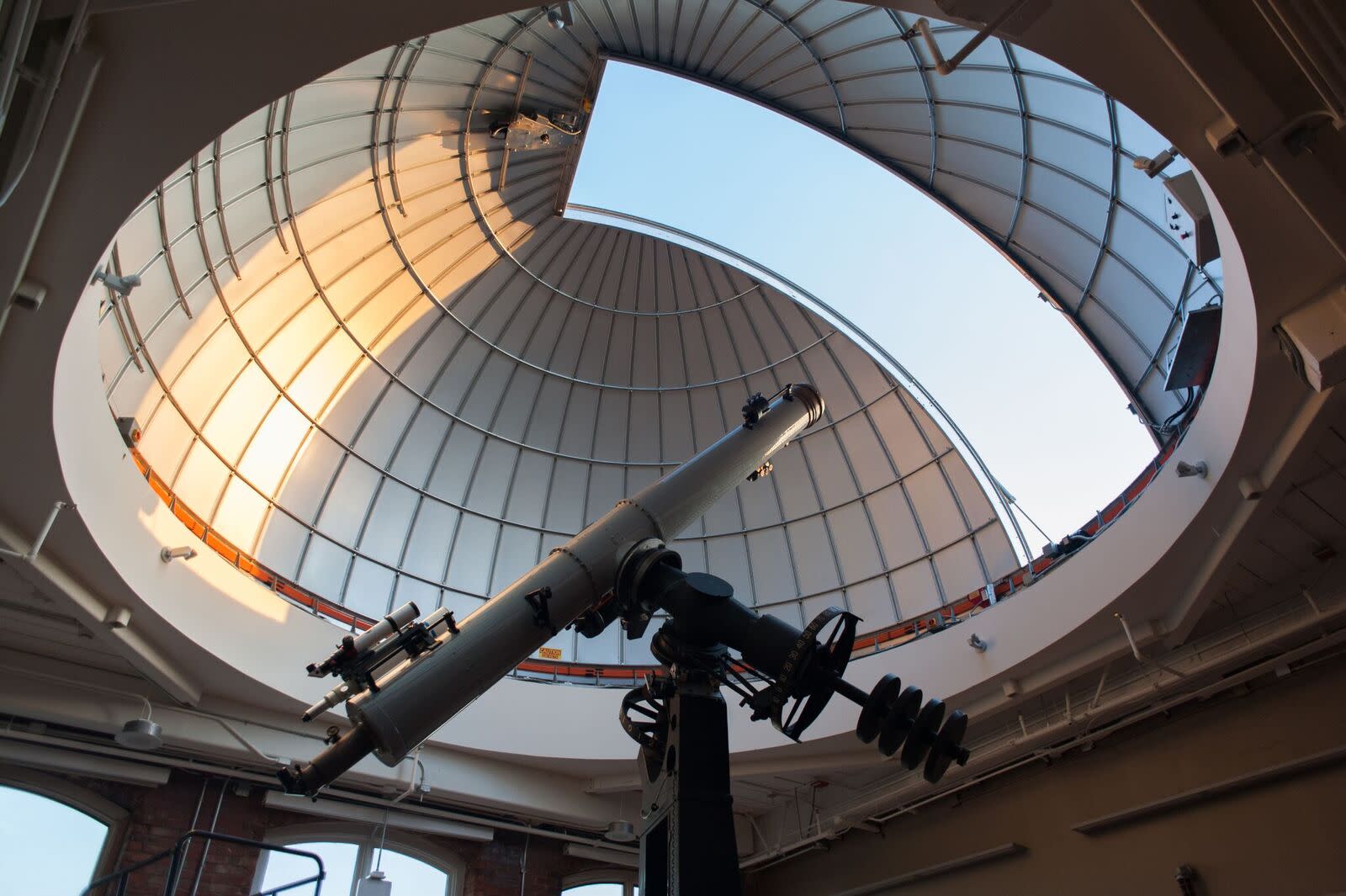 9. Make a weekend out of it!
Special events and programming have already been planned in preparation for the whole weekend. A few you won't want to miss include:
• Eclipse Experience at the South Carolina State Museum ; Friday, Aug. 18 - Monday, Aug. 21
• Columbia Fireflies Total Eclipse of the Park ; Friday, Aug. 18 - Monday, Aug. 21
• Eclipse Geocaching Trail ; ongoing
• Historic Happy Hour Water Balloon Battle ; Friday, Aug. 18
• EclipseFest 2017 at Music Farm Columbia ; Saturday, Aug. 19
• Eclipse Eve Drive-In Movie (Star Wars: Rogue One) ; Sunday, Aug. 20
• Star Wars Musiclipse ; Sunday, Aug. 20
• Total Eclipse: A Space Odyssey at the Nickelodeon Theatre ; Sunday, Aug. 20
• EDDIE's Eyes on the Sky Sleepover at EdVenture Children's Museum ; Sunday, Aug. 20
• Shadows and Science in the Wilderness at Congaree National Park ; Monday, Aug. 21
• Solar 17 at Lake Murray ; Monday, Aug. 21
• Farm to Table Eve Co. August Solar Eclipse Lowcountry Boil and Paella Party ; Monday, Aug. 21
• VIP Prix-Fixe Lunch & Eclipse Viewing Event at Motor Supply Co. Bistro ; Monday, Aug. 21
• Total Eclipse Viewing at Sesquicentennial State Park ; Monday, Aug. 21
• Soda City Eclipse Viewing Festival at Historic Columbia Speedway ; Monday, Aug. 21
• Eclipse on the Congaree River/ Total Eclipse on the River ; Monday, Aug. 21
• Historic Eclipse in the Gardens at Robert Mills House and Gardens ; Monday, Aug. 21
• Solar Fest West ; Monday, Aug. 21
• Eclipse Extravaganza at Saluda Shoals Park ; Monday, Aug. 21
• And more!
10. Now that you're in the know, stay that way!
For more information, details on the long weekend of eclipse-related events and updates on Total Solar Eclipse Weekend in Columbia, SC, please visit http://www.totaleclipsecolumbiasc.com/.
Photos Courtesy of Total Eclipse Columbia, SC