Top 5 Ways To Get Your Shamrock On at the 33rd Annual St. Pat's in Five Points
Wednesday, February 4, 2015 7:59 AM by Alli Finkelston
Follow the rainbow to the 33rd Annual St. Pat's in Five Points on Saturday, March 14 from 9 a.m. - 7 p.m. Be Irish for the day at the Columbia region's biggest annual street festival and one of the largest St. Patrick's Day celebrations in the Southeast. You'll have a Gaelic good time running the Get to the Green race, watching the fun-filled parade, dancing in the shag area and playing at the o'dorable Children's Carnival. Shag, shake and shimmy to over 15 diverse bands and DJs performing live on five stages. Order a pint at the pub, snack on some Irish fare and kick off the spring season with 40,000 smiling leprechauns celebrating all things green and Gaelic. Kiss us, we're all Irish in The New Festival Hot Spot!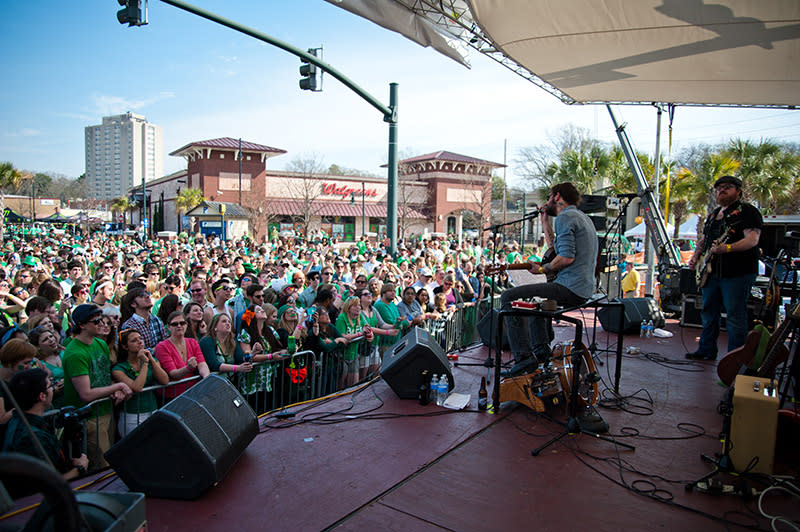 1. Shake your shamrocks
Rock out to over 15 bands on five stages including country crooners Love and Theft, bluesy rockers Chris Robinson Brotherhood, local favorites Atlas Road Crew and many more top-notch artists. Then, vote for your favorite band during the Battle for St. Pats. The six blarniest shamrockers will need the luck of the Irish to win a spot on the big stage at the main event.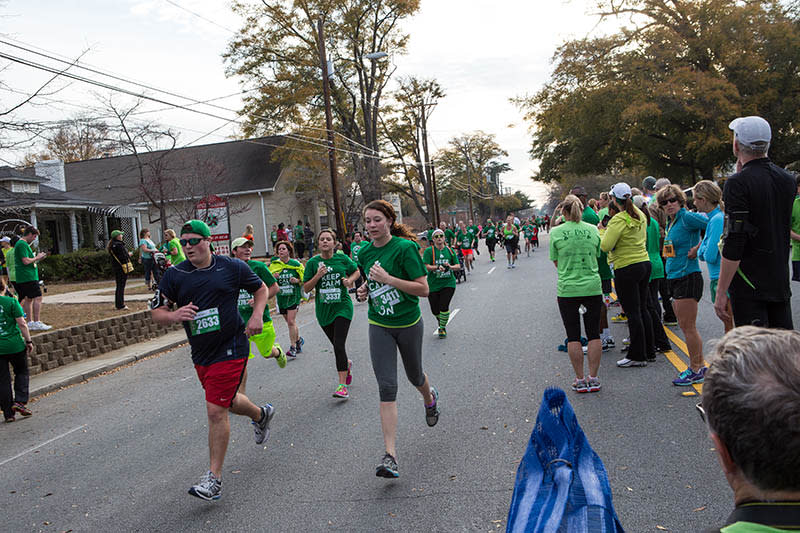 2. Get your green hearts pumping
Calling all lean green running machines! Receive free entry into the festival and an official race t-shirt when you join the largest road race in the Columbia region. Chase rainbows from Blossom Street through the scenic Shandon neighborhood to the pot of gold at the finish line on Devine Street. Pick your speed: 10k, 5k, 1-Mile Walk or 1-Mile Kids' Fun Run. Overall top finishers and best dressed leprechauns will win cash prizes and awards.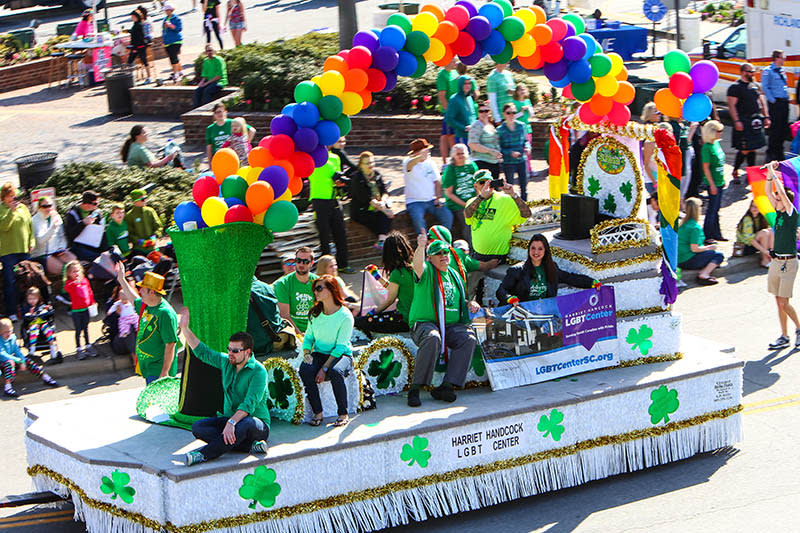 3. Throw some beads at the St. Pat's Parade
The St. Pat's Parade is the perfect way to say Top o' the Morning to the merry day. Beginning at Dreher High School, it will offer blocks of public viewing as it travels the Musical Mile down Devine Street into Five Points and concludes near Food Lion. Be sure to wear your green and bring a big bag because it'll be raining candy.
4. Channel your inner child at the Pot O' Gold Playland
Celebrating with the wee ones? Take your little leprechauns to a safe, free area with amusement rides, o'dorable games, tasty treats, a petting zoo, magic shows, karaoke and face painting.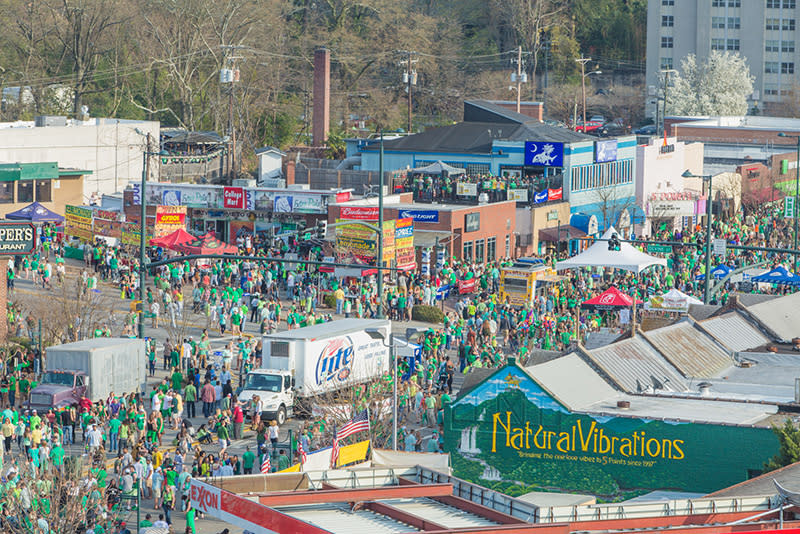 5. Shag your heart out on Santee
Show your love for the Irish Jig, South Carolina style. No matter your skill level or experience, everyone is invited to swing our state dance to the sound of your favorite Beach, Shag, Boogie and Blues tunes until 3 p.m. Lessons and demonstrations will also be offered by the Capital City Shag Club.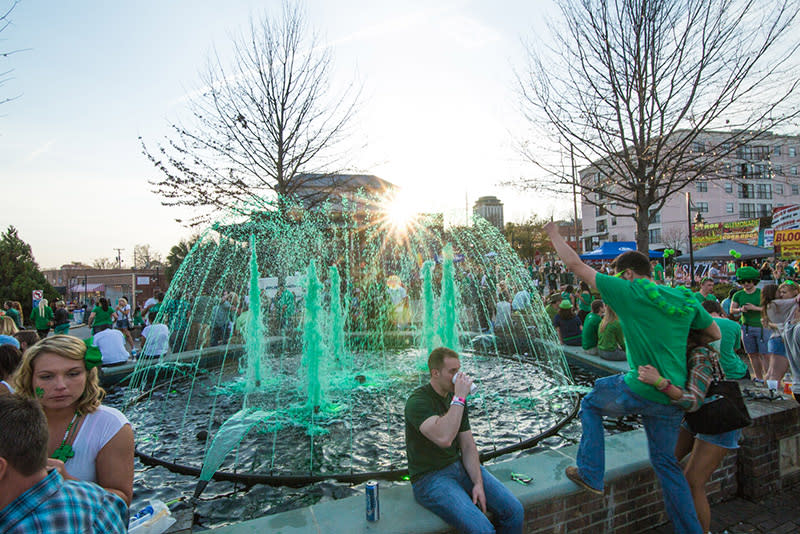 Grab Your Golden Tickets Now
Pre-Sale (Jan. 1 - Mar. 13) - $15 at www.stpatscolumbia.com.
St. Pat's Saluda's VIP Experience - $89 
Day Of (at the gate) - $20
St. Pat's Saluda VIP Experience ticket details: Noon - 7pm; Includes admission into the festival, food, beer, liquor, premier viewing from Saluda's balcony and dedicated restrooms.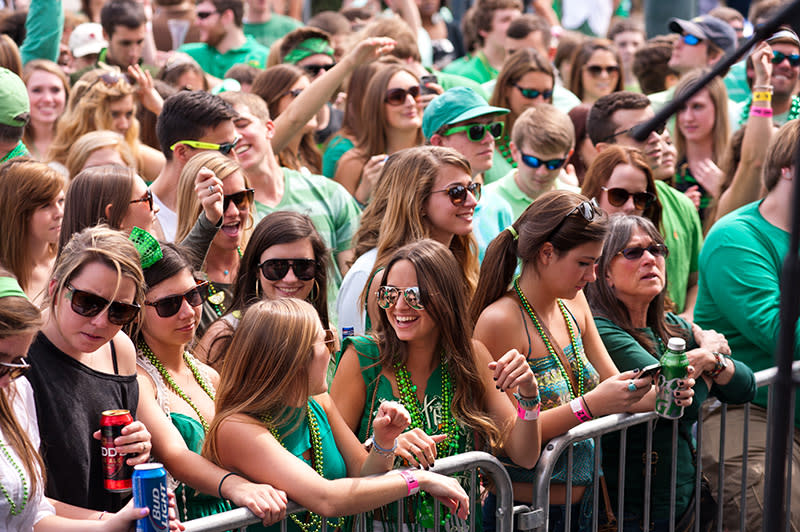 Accommodations & Shuttles
Party responsibly, stay the night in one of these recommended premier hotels or let the Five Points Association and Checker Yellow cover the first $10 of your fare to a home or hotel.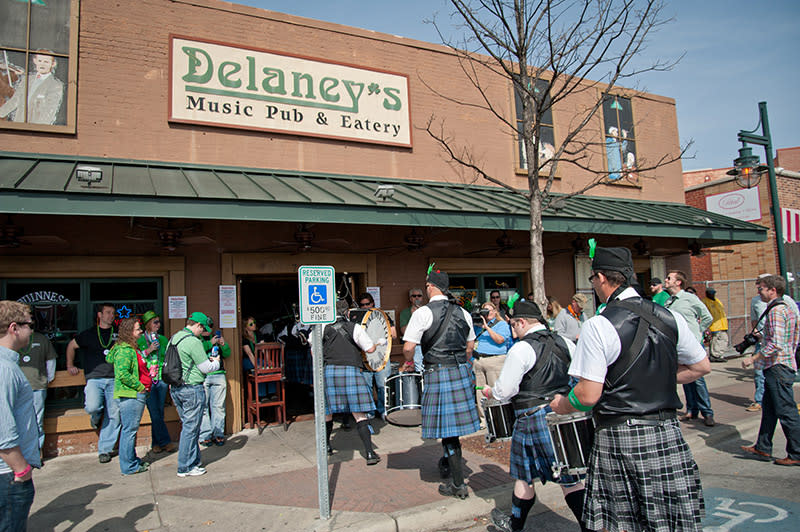 The Fountain Division of W.P. Law, Inc.'s Official Kick-Off
Get your first dose of Irish spirit at the official kick-off on Friday, March 6. Help dye the iconic Five Points fountain green while enjoying family friendly entertainment from the Kudzu Queens, bagpipers and Rince N'ah Eireann dancers. 
All photos courtesy of the Five Points Association. 
For more things to do in Columbia, SC browse our calendar of events. Want to make it a weekend? Book your hotel room at reservations.columbiacvb.com.