Tour Elmwood Cemetery by Moonlight with Historic Columbia Foundation
Wednesday, April 10, 2013 5:21 PM by Meredith Almond
Don't wait for a spooky holiday to explore a cemetery by moonlight. 
Historic Columbia Foundation's Moonlight Cemetery tours
and
Secrets from the Grave tours
of
Elmwood Cemetery
tours are every second Thursday of the month April through September,
beginning Thursday, April 11
. Explore one of
Columbia, SC
's oldest cemeteries with 160 years full of history and stories etched in stone on the markers and headstones found within Elmwood's acres of carefully planned grounds.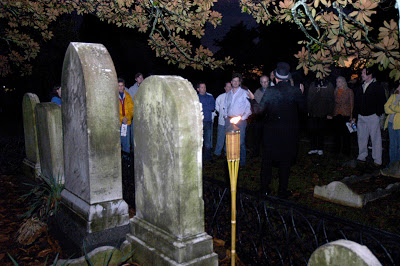 '
Hundreds of people drive past Elmwood Cemetery every day without realizing what a historic treasure it is
,' says Sarah Blackwell, HCF's director of programs. '
We hope you will join us for a tour of this beautiful cemetery and discover the incredible stories of life, love and valor Elmwood offers!
'
Historic Columbia Foundation offers guest two tour options:
Secrets from the Grave Iconography tour
at 7:30 pm or
Moonlight Cemetery Tours
at 8 or 8:30 pm.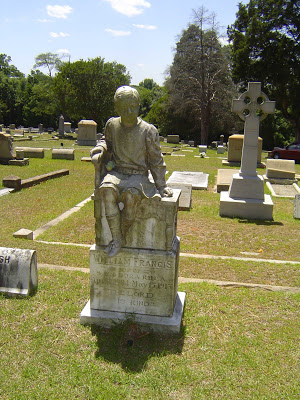 The Secrets from the Grave tour starts before dark to study the iconography symbols found on the cemetery's markers and headstones. The Moonlight Cemetery Tours are led by a costumed guide and include narrative about the lives, burials, cemetery plots and tombstones of families and prominent citizens from Columbia's 19th and 20th centuries.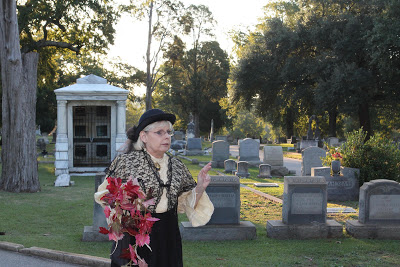 Tickets are $10 for general admission adults, $5 for general admission youth (17 and under), $5 for HCF member adults and $3 for HCF member youth.
Purchase tickets online
.