Town of Lexington Launches 150th Anniversary Scavenger Hunt
Tuesday, July 26, 2011 2:14 PM by Mandi Engram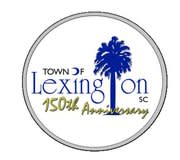 The Town of Lexington launched its 150th Anniversary Historical Sites Scavenger Hunt for children during this past weekend's Farmers Market.

A limited number of passports are still available that will allow children to take photos of Lexington's treasured landmarks.

Parents may pick up the passports at Town Hall Customer Service (111 Maiden Lane, first floor, Lexington, SC 29072) or Columbia Regional Visitors Center (1101 Lincoln Street, Columbia, SC 29201). The hunt will last until September 2, 2011.

Small prizes will be awards to all participants ' Learn about Lexington, 150 Years in the Making!

For more information, contact Jennifer Dowden, Events and Media Coordinator at 803-356-8238 or jdowden@lexsc.com.

Keep up with the Town of Lexington on Facebook and Twitter.